At Computex 2023, Asus is showing a comprehensive range of products for business, education, and environmentally conscious customers. The products are meant to be a reflection of Asus' commitment to sustainability and quality, with eco-friendly design and materials. These included not just business laptops, but also a desktop series, and an education laptop series designed.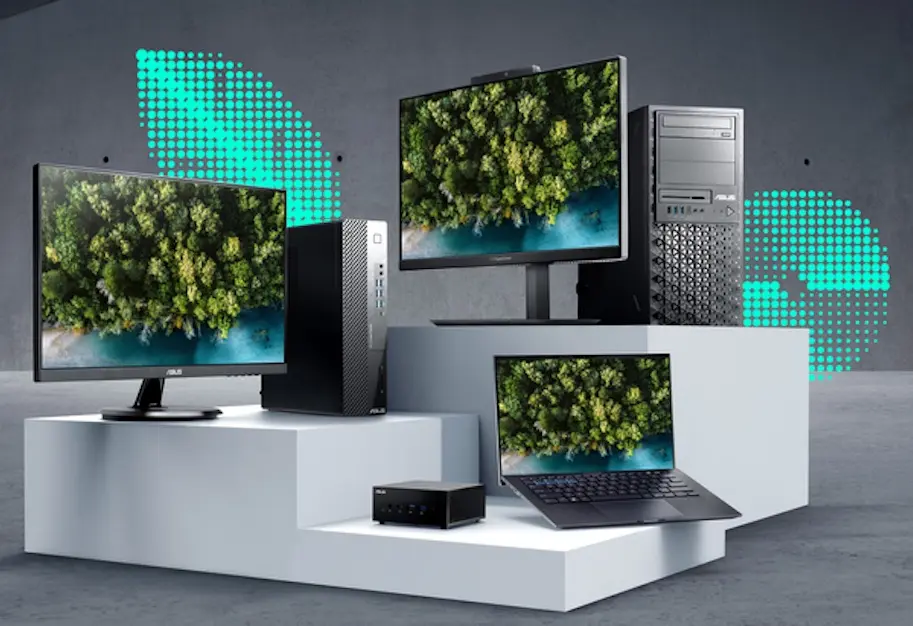 But Asus' announcement is more about introducing the Carbon Partner Services at Computex 2023. This is an initiative by the company aimed at supporting the sustainability goals of its business customers.
The concept behind these services is to allow businesses to compensate for their environmental impact by purchasing nature-based carbon credits. These carbon credits can offset the emissions generated during the manufacture and use of Asus products, thus helping businesses to achieve their own sustainability targets.
Asus plans to provide these services alongside its sustainable product range. As of the announcement in 2023, these services are available initially with certain Asus products like the ExpertCenter D9-series desktops and the ultralightweight ExpertBook B9 OLED laptop. Asus has stated that more flexible options for offsetting emissions will be introduced in the future.
| | | |
| --- | --- | --- |
| ExpertBook B9400 | Business Laptop | Carbon-neutral, carbon footprint verified, eco-friendly, enterprise-grade power and security, 13th Generation Intel® Core™ processor with vPro® support, optional TPM 2.0, face and fingerprint login. |
| BR1402 series | Laptop Series | 14-inch, environmentally-friendly modular design. |
| ExpertBook B9 OLED | Business Laptop | Sustainable Tech Special Award winner, ultralightweight, employs Thixomolding technology, ENERGY STAR® certified, 13th Generation Intel® Core™ processor with vPro® support, optional TPM 2.0, face and fingerprint login. |
| ExpertCenter D9-series desktops (D900MDR and D900SDR) | Desktop Series | Flexible carbon offset options via ASUS Carbon Partner Services. |
| ExpertBook B5 OLED | Ultralight Business Laptop | Enterprise-grade power and security, 13th Generation Intel® Core™ processor with vPro® support, optional TPM 2.0, face and fingerprint login. |
| ASUS BR14 series | Education Laptop Series | Student-centered design, ruggedized form factor for durability, environmentally-friendly, modular design. |