AppliedVR, an immersive therapeutics (ITx) company, announced that the Centers for Medicare and Medicaid Services (CMS) established a unique Healthcare Common Procedure Coding System (HCPCS) Level II code (E1905) for its flagship product, the RelieVRx program.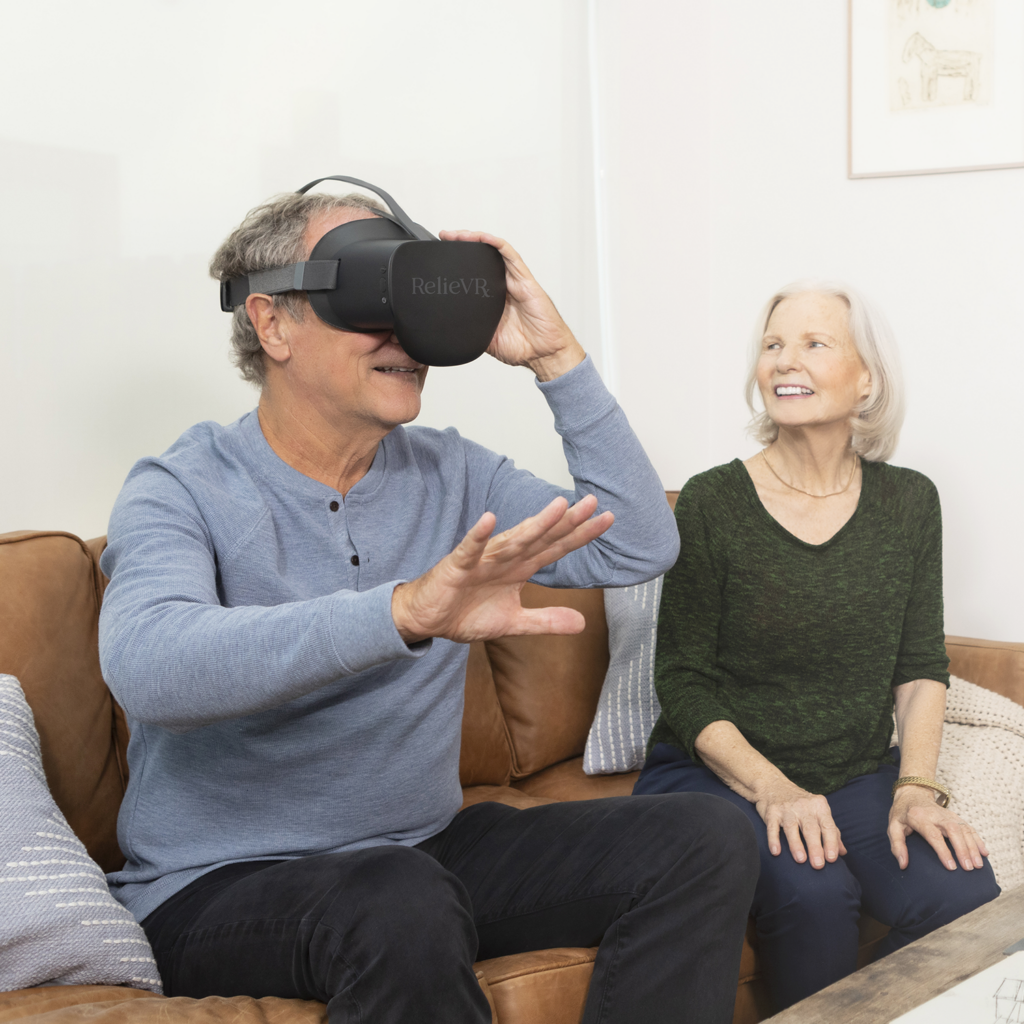 Defined as a virtual reality (VR) cognitive behavioral therapy (CBT) device that includes pre-programmed therapy software, CMS' coding decision categorizes the RelieVRx program as durable medical equipment (DME), making it the first ITx or digital therapeutic (DTx) to be placed in an existing benefit category. The RelieVRx program had to meet all five of the agency's requirements to be categorized as DME, a distinction that allows the solution to have a clearer pathway for securing Medicare coverage eligibility, which can influence commercial coverage more broadly.
In the official determination letter, CMS explained its decision by stating: "The medical software and the device on which it is housed are so integral to each other that we consider them to be one whole device, not software and a separate device."
This news marks a major milestone for AppliedVR and for millions of Americans experiencing chronic low back pain (CLBP) and their providers. AppliedVR will now work directly with CMS to establish the payment rate, as the company also continues to ready itself for broader market launch across the U.S.
"It's finally time to more fully embrace ITx and move toward its use becoming more towards standard of care rather than a 'one off' niche solution in the treatment of chronic lower back pain, for example. We envision Immersive Therapeutics as a future alternative to a lifetime of pills or costly surgeries. Enabling broad coverage for the RelieVRx program will deliver a powerful, yet affordable and scalable digital solution for millions of people," said Matthew Stoudt, co-founder and CEO of AppliedVR. "We're incredibly grateful to our regulatory partners, including CMS and the FDA, for their recognition and ongoing collaboration."
Chronic pain costs the U.S. an estimated $635 billion each year and is a major contributing factor driving America's opioid crisis. Approximately 8% of American adults – or 16 million people – experience CLBP alone, and it's a leading cause of disability.
The RelieVRx program previously became the first VR-based therapeutic to receive FDA authorization to treat CLBP. It provides an eight-week adjunctive treatment based on cognitive behavioral therapy skills and other evidence-based behavioral methods, and has been shown in clinical studies to produce durable effects on the severity of many known pain indicators.