SID Display Week is the world's largest and most comprehensive event for the display industry. It brings together engineers, scientists, technologists, and executives from all over the world to share their latest research and development, learn about new technologies, and network with colleagues. This year, TCL CSOT is looking to unveil over 30 of its latest products and present a reimagined future for the field of display technology.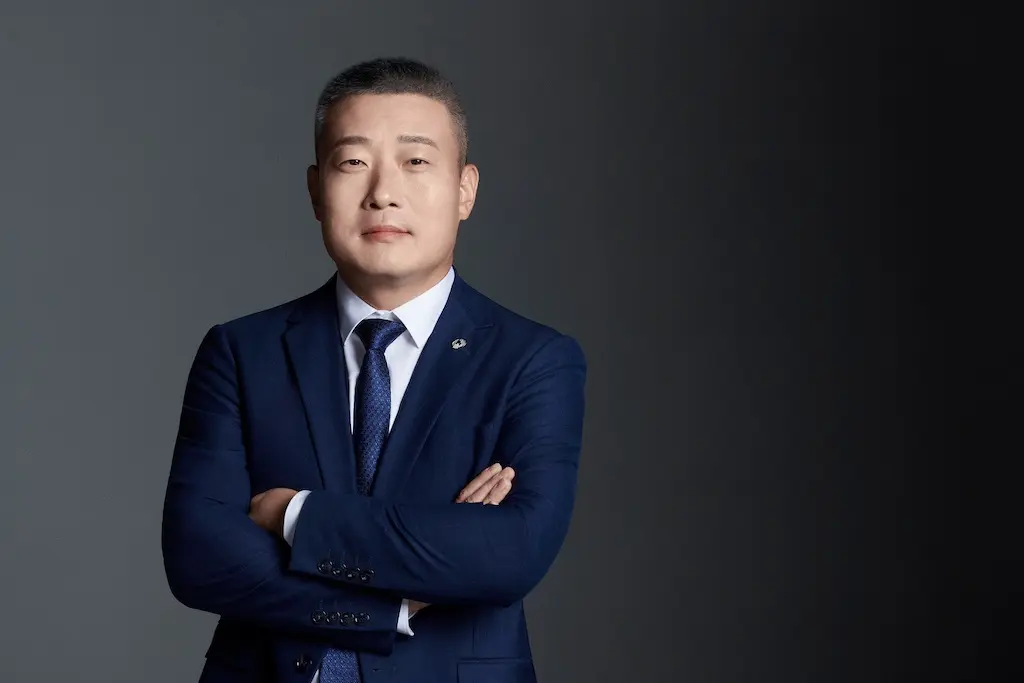 Jun Zhao, TCL CSOT's CEO, shared what TCL CSOT is planning for Display Week 2023, and today's opportunities in display technologies as well as the future of the industry.
Mr. Zhao, thank you for agreeing to this interview. Can you tell us what people can expect from TCL CSOT at SID Display Week 2023?

I think people who come to see TCL CSOT at Display Week this year will appreciate our expertise and capacity in providing complete display technology solutions across a range of sizes, categories and forms.
Guided by the vision of "Display A Better Future For All", we will be covering our work in IJP OLED (Ink-jet printing OLED), medical displays, vehicle-mounted displays, VR, IT products, TVs, and many other fields. There will be more than ten world's firsts, which is a significant investment by us, guaranteeing better display performance, wider usage scenarios, and improved user experiences.
In particular, we will introduce the world's first 65″ 8K ink-jet printing foldable OLED display, which is the result of our work in ultra-high precision printing technology and high mobility oxide TFT backplane technology. I am also very proud of our work in automotive displays, our 12.3″ + 35.6″ cockpit display combines instrument, central control, and co-pilot features combined with a fully seamless design. We have also integrated directional sound technology to achieve screen sound directionality and anti-interference functionality.
There is also the world's first ultra-narrow OLED flexible display, 57.1″ DUHD 240Hz 1,000R gaming MNT LCD, mass-produced 1,512 PPI Mini LED VR display, 1,512 PPI LTPO-VR realRGB fast-LCD, and other cutting-edge technology products to cater to the expectation of a more immersive viewing experience and exemplify our commitment to a sustainable, healthy, and connected future for all..
Would you mind discussing TCL CSOT's investment strategy in research and development (R&D)?
Since our inception in 2009, TCL CSOT has been committed to building a sustainable, healthy, and connected future through advanced technologies.
Today, consumers are increasingly interested in high-tech display products as they expect greater improvement in performance, including size, resolution, brightness, color gamut and more advanced eye-protection features. At the same time, flexible display technology, which will reshape the form of consumer electronics such as TVs, PCs and smartphones, has become a growing force in the industry.
In order to meet consumer demands, besides continuously upgrading our current offerings, we focus on new technologies such as flexible IJP OLEDs, QLEDs, AMOLEDs, MiniLEDs, MicroLEDs, and other key materials and equipment processes. Our R&D teams work with both upstream and downstream partners, including independent labs and universities, to explore new frontiers in display technologies. As of the end of 2022, TCL CSOT has a total of 58,942 global patent applications and 22,385 global patent authorizations.
In addition, it is part of our DNA to attach great importance to the advancement of the field of display technology and the ecosystem of the industry. In 2021, TCL CSOT launched the "Sunrise Plan," an investment of over $1 billion over five years in each link of the display industry supply chain. The Sunrise Plan addresses the development of industry standards, establishment of national-level innovation centers and joint-venture laboratories, facilitation of industry-academia research and partnership, and exploration of new materials, equipment, and technologies. We plan to collaborate with companies and partners worldwide on developing new products, applications, and scenarios. We want to facilitate a more connected industry ecosystem and promote the development of the overall industry.
You referenced TCL CSOT's developments in IJP OLED and Mini LED technologies. What new breakthroughs and advancements do you expect in these technologies?
Whether OLED or MiniLED, our goal at TCL CSOT is to facilitate breakthroughs that will allow us to introduce these technologies to mass production as soon as possible. OLED, for example, has been around for decades. We are constantly innovating and making new discoveries in FMM-OLED technology. For example, at Display Week, we will be showing the world's first WQ LTPO ultra-narrow bezel flexible AMOLED product with a 0.9mm quadrilateral equilateral bezel, which I think visitors would be intrigued to see.
We have also been making breakthroughs in the basics of IJP OLED technology, a technology advanced and led by TCL CSOT, and we are actively developing a comprehensive patent portfolio around our innovations. As you may already know, IJP OLED technology comes with significant advantages: a wider color gamut, lower power consumption, higher resolution, greater material utilization and lower production costs.
It can be applied in many scenarios including large- and medium-sized displays such as TVs, monitors, laptops, and so on. Currently, we are focusing on developing medium-sized IJP OLED panels, such as high PPI development or hybrid oxide technology, as well as flexible panels for new product form factors. And, we aim to develop even more products based on IJP OLED technology in the future.
What MiniLEDs and MicroLEDs; what are your plans in that regard?
In terms of MiniLED and MicroLED, we are taking a two-step approach: first, we have been actively conducting research on the industrialization of MiniLED backlight technology. In fact, we have achieved the productization of the combination of MiniLED backlight and LCD technology and developed the AM MiniLED backlight based on LTPS, which has better performance and cost advantages in ultra-high zone numbers.
Secondly, for next-generation MiniLED and MicroLED technologies, TCL CSOT has developed AM MLED display technology based on LTPS backplane which promises ultra-high brightness and extremely small pitch, and we are considering the prioritizing its move into mass production for automotive and wearable displays.
We have talked about what TCL CSOT is doing to prepare itself for the future, but how do you see the future of the general display industry?
For TCL CSOT, the future is all about creating a connected industry ecosystem. Like I said previously, we strive to provide better user experience, more advanced and interactive displays, and more integrated software.
In fact, there are three key display technology trends that we are paying extra attention to and advocating:
First, more inclusive user experiences. Today's consumers are coming in with higher expectations of display technologies than ever. For example, creative users are looking for better image quality and a more immersive experience, while e-sports players prioritize faster response rates and higher refresh rates. On that front, we are constantly advancing our technologies and designs to cater to changing consumer needs, including flexible foldable screens and screens with narrow bezels. A great example of our work here is our world's first 65-inch 8K ink-jet printing flexible OLED display and the world's first WQ_LTPO ultra-narrow AMOLED flexible product, both of which will be introduced at Display Week.
Secondly, displays everywhere. Displays are at the core of the internet of things (IoT), linking human-computer interaction with a broad range of systems. As such, the future of display technologies will be largely personalized, differentiated, and ubiquitous across all scenarios and applications thanks to the advancement of IoT. For example, a smartwatch is developed in close connection with IoT, which is in line with the development of new advanced display technology, 5G, Wi-Fi, NFC and other technologies. Wearable devices and smartwatches are no longer marginalized products and are now used more widely with technologies such as OLED and MicroLED. Personalized and differentiated display technologies are also playing a crucial role in emerging technologies such as AR and VR, which are developing along with the metaverse.
Thirdly, a focus on energy saving, sustainability and eye health. Newer iterations of display innovations have placed increased focus on energy consumption and green production values. The European Union's Energy Star Version 9.0 requirements took effect in late 2022, putting low energy consumption at the forefront of the industry's collective agenda. TCL CSOT has always been committed to delivering low-power products, whether traditional LCD, OLED, MiniLED or MicroLED technology. As part of our TCLGreen initiative, we also infuse a green philosophy throughout the entire production process by complying with global green industry standards and strengthening our green supply chain management efforts.
On the subject of protecting users' eyesight, users are now spending more time on their screens than ever. It's TCL CSOT's priority to ensure our display technologies come with features that enable eye protection and eye health. That means TCL CSOT has standardized around anti-glare, low reflection design and anti-blue light technology, with higher refresh rate screens to reduce a flicker, so that we can better protect the eyesight of our customers.
Going forward, looking beyond Display Week, what is TCL CSOT's roadmap for next-generation display technologies?
Since our first day in 2009, we have consistently invested in R&D and have already made significant developments in traditional technologies such as LCD and evaporated AMOLED. Meanwhile, next-generation display technologies, such as large- and medium-sized OLED displays, MiniLED, MicroLED, and 3D displays are some of the areas we are currently advancing in our development of next generation technologies and displays. We believe there is great value in putting some of these technologies into mass production to enable new usage models and applications in different scenarios.

For areas such as MiniLED and MicroLED, we plan to follow mainstream scenarios in the market to help drive advancement in different product applications, particularly vehicles and wearables, as we see great potential and opportunities. We will also continue working closely with upstream and downstream partners and companies in the industry to jointly work and develop new opportunities in IJP OLED.
I have to emphasize that TCL CSOT wants to take a more unique approach towards the development of IJP OLED technology, specifically in terms of the application of printing display technology in large- and medium-sized OLED. We are keen to further accelerate the industrialization of IJP OLED by providing more applications, not only in TVs, but also in medium-sized screens such as for laptops and automotive markets. In line with our vision of providing innovative and total display technology solutions for all, we foresee IJP OLED being applied and utilized in an even wider range of scenarios once it has been industrialized in the near future.
TCL CSOT will be present at booth 300 from May 23rd to May 25th at SID Display Week 2023.