In case you missed it, Apple is doubling down on an investment with Tokyo, Japan-based LCD supplier, JDI, with a now public commitment to invest $200 million in the company, as a $788 million (¥85 billion) bail-out deal with China-based Harvest Fund Management went south. JDI supplies non-flagship iPhones with it's top notch, retina LCD's (Apple flagship models use OLED display technology) as well as servicing the slower moving automotive display market with multiple interior displays.

The company has endured a sagging share price based on rather abysmal financials.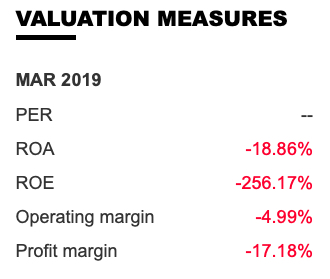 JDI Inc. valuation, Source: NIKKEI.co.jp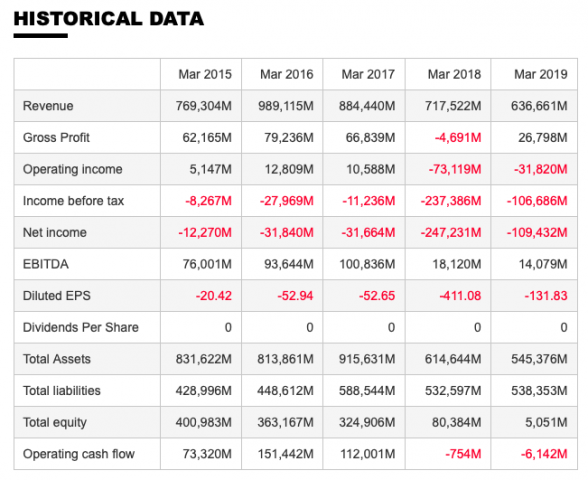 2015-2019 JDI Inc. historical performance, Source: NIKKEI.co.jp
Norwalk, CT-based Fact Set Research Systems Inc. reported that JDI's share price in yen has dropped to $0.56 (60 yen) last week. Meanwhile, Nikkei's Asian review reports: "JDI's deteriorating finances led the company to post 6 billion yen in negative operating cash flow in the year ended in March. Its negative net-worth exceeded 79 billion yen at the end of June," the report stated. Half of all JDI revenue comes from Apple, according to JDI company filings.
Back in March 2019 (end of the company's fiscal year) we saw modest growth (though still in negative territory) as the supplier experienced tepid demand for the iPhone XR display from Apple. Samsung's dominance in small OLED display panels with "near perfect" image quality, thinner form factor and lower power requirements overall, was taking its toll on the AMLCD panel maker.
Apple's top selling flagship models haven't featured an LCD display since the iPhone 7 and 7 Plus series. The iPhone 7 included a 4.7-inch (120 mm) Retina (326 ppi) HD, (1344 x 750 pixel) using an LED-backlit IPS (in plane switching) LCD. The 7 Plus upgraded to a 5.5 in (140 mm) Retina (401 ppi) HD (1920×1080) with LED-backlit IPS-LCD, boasting a whopping 2.1 megapixels. Both models boasted a 625 cd/m² max. brightness (typical), scratch-resistant glass and 3D touch.
And while the iPhone 8 did also ship using a high performance LCD the next year, Apple upgraded its flagship model to the iPhone X, XS and XS Max an (11th generation) trio of iPhones that for the first time featured an OLED "super retina" display. The X, and XS offered a 5.8-inch (150 mm), with 2436 × 1125 resolution, (458 ppi). The XS Max uses a 6.5-inch (170 mm), 2688 × 1242 resolution, with the OLED displays boasting true blacks, wide color gamut, 625 cd/m² max. brightness (typical), and 3D Touch.
Looking Beyond Apple
Beyond Apple, JDI has its eyes on the lucrative automotive display market. In 2017, the company invested in a new automated module assembly line at it's Totorri fab in support of increased automotive LCD demand, then clocked at about 10% per year. At that time the company said it expected a 3X growth in auto display by 2021. But unlike the consumer device market, automotive supply is a long leadtime, long-life cycle business.
Bottom line, one of Apple Inc.'s key suppliers Japan Display is on the rocks, and the US company is doubling down to support one of its earliest display panel suppliers. The highly efficient pristine small LCD display technology has come a long way under JDI, originally built from Sony, Toshiba and Hitachi display groups that came together in 2011 joined by Panasonic one year later. The company that started with four Japanese brothers is a class act to anyone doing business with them, and have since fallen on hard times. But with its cash infusion from Apple, and talk of a move toward OLED (perhaps) on the horizon, I see better days ahead for this storied company delivering exceptional images to millions of us. Stephen Sechrist