Flexible displays are attractive and compelling when seen at expo halls, but what do educators think about them? What is the potential for futuristic flexible displays in K12 schools and classrooms?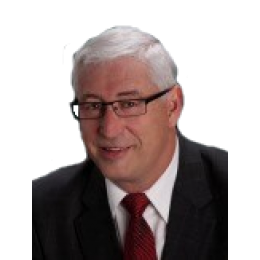 A recent online discussion conducted last month by an international panel of technology leaders from the K12 space lent considerable insight as they ruminated specifically on the use and/or potential of flexible displays in schools. Like a fly on the wall, I 'listened' in to their discussions over the month long discussion and here's what I learned:
No one is using them…
"We are not currently investing in flexible displays."
"We're not seeing these used now."
"Currently we are not using it"
"At this point, the displays in our schools are fixed."
"Getting to a point of mass adoption is a few years off."
"Flexible display technologies are still contending with a lack of mass production and high production costs, among other challenges." [Implementation in the short run is unlikely]
What worries them about flexible displays?
"They will be expensive at the start."
"They do not offer clear pedagogical benefits"
"Technical issues" [integration, compatibility, standards]
"How they will be used is a concern."
What are the most important perceived advantages of flexible displays?
[Cost]"Flexible displays have the potential to significantly reduce repair costs as it relates to device screens. (Some districts are increasingly passing this cost on in some format to families, which can lead to digital equity concerns.)"
[Cost] "While not currently in use, affordable devices with flexible displays can be issued to students with the goal of reducing screen repair costs."
[Cost] "More durable displays would reduce the cost of repairs and the heavier burden that places on socioeconomically disadvantaged students."
[Durability] "As displays become more flexible they will also, likely, be constructed of materials that are more durable.
[Durability] "bringing durability to devices."
Are educators imagining a different future with flexible displays, something perhaps out of the box for schools?
You bet. I was impressed with the creative ideas emerged from this online discussion, touching upon themes of clear importance to K-12 educators:
"Flexible displays will help the continued reimagining of physical spaces, allowing for more student movement and use of technology outside of the traditional classroom.
[Flexible displays] "could promote student use: would students be more likely to bring technology to class, on the bus, and et., if they could fold it and put in their pocket?"
"Display technology in schools can be defined as rigid, thick, somewhat portable, and non-expandable. A flexible display is not rigid; it is extremely thin, completely portable, and expandable"
"Flexible displays need to be viewed differently. If we think of them as a replacement for current technology, then we limit the possibilities of the technology. And consider the types of displays from very small to very large, and from individual use to simultaneous use by many."
"Flexible displays can lead to educators and students being comfortable using devices for learning purposes outside of a traditional classroom setting."
"For now, the size of the devices we carry is dictated by the size of the display so the ability to fold provides much greater capacity than would otherwise be possible in a small form factor."
It's comforting to see that educators do indeed have a sense of where technology is headed, and what it's capable of, even if it is not yet harbored in schools.—Len Scrogan