If you are located anywhere in the world outside the USA, you may have heard of the Thanksgiving holiday, which is celebrated in many other countries in similar ways, just on different days. In America this holiday falls on the last Thursday of November followed by a day off on Friday for most people, which has become the Black Friday now exported to many countries outside of the USA.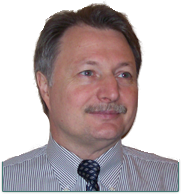 While Thanksgiving is focussed on the mass consumption of food, Black Friday is the unofficial starting of the holiday shopping season. Basically all companies offer special deals on items to drive shoppers to their deals. If a store misses out on Black Friday it is very difficult to make up for it in the coming weeks leading to the holidays.
In general the 'door buster deals' are a good indication of brands and manufacturers vying for market share in consumer products. All products have the same approach, price a product very aggressively with a limited amount being available and sell this limited stock with a smaller than usual margin. It can be expected that the manufacturees are producing these products beforehand with this sale in mind. Even if the stock at a particular store is limited, the overall amount typically exceeds the average stock level at a given manufacturer or brand. What I am driving at is that in most cases these deals are premeditated by the brand and they are not just the result of brands selling off their unsold items.
In recent years, Black Friday sales have shifted more and more to electronics and larger purchases like TVs, appliances, etc. and away from typical products like clothing and holiday gifts. Mobile devices like phones, tablets and laptops have become a favorite target for door buster deals. In addition, CES is already looming in the near future with many new models replacing the now old products from the electronics manufacturers. It maybe worthwhile to take a look at the door buster deals to see how the AR/VR industry addresses the upcoming holiday season. As an upfront warning, the prices listed below are in US dollars and will only be available in the USA. I am sure similar trends exist in other countries.
As in years before, TV makers are very aggressive in their offering, with not only the 'no name' brands trying to vye for the consumers attention, but also the top brands pushing their current products. As a rule of thumb, if you think TVs cannot go lower any more you are typically wrong. While the sales prices may not change compared to last year's, typically what you get is a larger, higher resolution, better TV. This year is no exception.
For example you can get a Samsung 6 Series 70″ LED UHDTV for $550 (normally $900) for almost 40% in savings at Best Buy. You can also get a Sony X800G series 65" LED UHD Smart TV with HDR for $700 (normally $1,000) for about 30% savings. If you really want to go low cost you can get an onn 50" LED 4k Roku Smart TV for $148 (normally $235) at Walmart for a savings of over 35%. TVs have been a popular item for Black Friday for years and continue to offer significant savings if you are in the market for a new TV.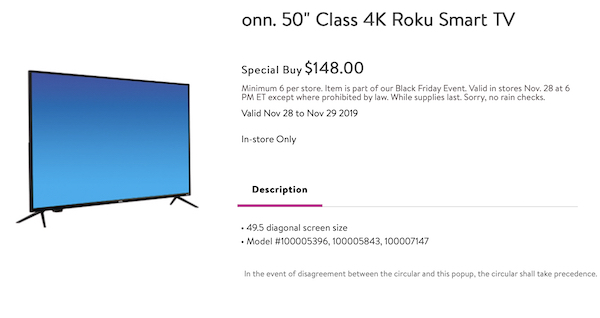 Black Friday onn Offer; credit Walmart
A big seller for Black Friday is the smartphone. Here the offers are much more difficult to compare as most offers are based on new lines or switching a provider. AT&T for example advertises savings up to $950 with a new 2 year contract and a trade in phone. Depending on what phone you are trading in and what phone you are picking, savings will be substantially lower. Deals are not specific to one phone brand but focus on the contract value. In many cases you still pay the normal contract price and get a store gift card. Consumer Reports lists several options that amount to savings in the range from $250 to $500 per new phone. Considering their actual unlocked price, these could be equating to substantial savings as well.

Black Friday AT&T Deals; credit Best Buy / AT&T
Now to a look at the VR deals offered for Black Friday. First of all, there are some deals available, but in general the savings are lower and sometimes apply to club memberships and games rather than to the hardware. Oculus is offering the Oculus Rift S for $350 (normally $399) for a saving of 12%. The highest discount you can get for the 32GB Oculus Go, which is on sale for $149 (normally $199) representing a 25% discount.
Black Friday Oculus Deals; credit Facebook / Oculus
HTC is offering a discount on the VivePort Infinity subscription service but there are no deals on the hardware so far.
Target offers a Sony PlayStation VR bundle (five games included) for $200 (normally $300 for a saving of over 30%.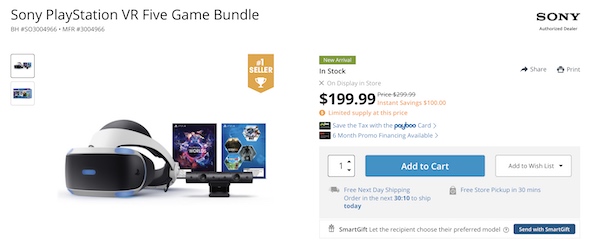 Black Friday Sony VR Deal; credit Target
Before you say that you have seen better deals on Black Friday when this article is published, please keep in mind that I am writing this article at the beginning of the week. There may be some announcement that were not available at the time of me writing this article.
All in all, the VR players are much more subdued in their deals (maybe with the exception of Sony) compared to other product groups. One way to look at it is that Sony is the only major electronics brand in this group that has experience with Black Friday deals. Maybe it also reflects the less optimistic outlook from the VR manufacturers for their product in relation to holiday sales. Last year Sony made big strides to become the market leader in VR by offering substantial discounts compared to their competitors. It seems this year will be a repeat situation as none of the other manufacturers is even trying to compete in the holiday shopping season. A sobering situation for the VR industry in general. We will have to see how the sales stack up after the holiday season is over. – NH