Television is exciting again. At CES, the UHD Alliance announced its "Ultra HD Premium" specification, which includes high dynamic range (HDR), wide color gamut (WCG), and 10-bit processing, along with 4K x 2K pixels. There are OLED and LCD sets on the show floor – from LG and Samsung, among others – that sport the new Ultra HD Premium logo signifying compliance with the standard.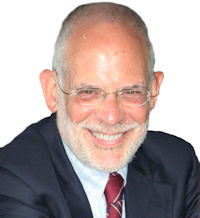 The important thing for viewers is that these sets present images that are knock-down gorgeous. "Everybody" was doing side-by-side demos, but you didn't need the side-by-side to know you were watching images with significantly greater detail and impact. Some of these premium 2016 sets will be reaching the market in Q2, but we already have brands that are promising low-cost HDR for the masses.
The industry has learned – finally – that you need native content to sell even the most phenomenal hardware, and the UHD Alliance includes many studios and cable channels, as well as TV manufacturers and technology infrastructure companies such as Dolby. Dozens of new and remastered Ultra HD Premium movies will be available this year, as will content from some of the streaming services.
The new formats and the rapid realignment of traditional cable/satellite and over-the-top sources of news and entertainment have put significant pressure on smart-TV operating systems and user interfaces to enable users to find and select their desired programs in a way that is quick, effective, and enjoyable. The most interesting interfaces make every source act like a traditional channel, without forcing the user to deal with which app the program comes from.
Colin Petrie-Norris, CEO of XUMO, noted another complication in a discussion with Display Daily. Each program provider has to write a different app for each TV operating system, be it Tizen, Web OS, Android TV, or something else. Petrie-Norris saw an opportunity in that problem. XUMO packages approximately 100 advertizing-supported channels and writes the different apps that are needed to deliver to the various platforms.
On Tuesday, the 5th January, XUMO announced a alliance with G Electronics to integrate Xumo's Channel Plus solution into LG's 2016 WebOS 3.0-Smart TVs. Petri-Norris said in the announcement, "We are beyond thrilled to partner with LG in announcing Channel Plus as it further supports our mission to make TV fun, accessible, exciting and available to consumers on their terms—not ours."
Channel Plus is natively integrated into LG's webOS 3.0 Smart TV platform available on 2016 LG Smart TVs. It can be used for free access to programming across multiple content delivery options, including popular digital and broadcast networks, through a single, easy-to-use portal. Channel Plus provides users with one-click access to a line-up of digital content partners, including Bloomberg Politics, Bonnier, Time Inc., The Wall Street Journal, BuzzFeed, PopSugar, TYT Network, Machinima and Mode Media.
XUMO is an example of how the need for users to sort through the plethora of content available to them offers opportunities to inventive companies. With TV images becoming more compelling, the ability to conveniently find what you want to see on that screen becomes more and more important. The various solutions seen at CES were both dizzying and instructive. (KW)
Ken Werner is Principal of Nutmeg Consultants, specializing in the display industry, manufacturing, technology, and applications, including mobile devices and television. He consults for attorneys, investment analysts, and companies using displays in their products. You can reach him at kwerner@nutmegconsultants.com.
---