The third company visited as part of the Display Summit China event was Tsingtoo Display Technology Co., Ltd. All three companies are within walking distance in the Yixing Economic Development and Technological Zone.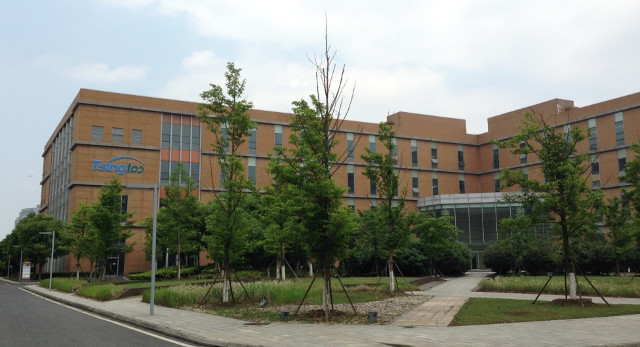 The tour at Tsingtoo was of the showroom, not the factory, but the showroom was quite large with a wide range of products. In addition to showcasing products it makes internally, it also showed products from other Chinese companies, which it apparently will sell as well.
Among these "other company" products were short throw laser projectors from Appotronics and Inovel. These require a special screen to accept light at the right angle from below the screen and reject other ambient light. The combination is quite impressive offering bright, vivid and high contrast images even in normal ambient lit rooms. The products use laser phosphor light sources and some attendees noticed rainbow effects from the Appotronics unit suggesting the color wheel was not spinning fast enough. This unit is also said to have software developed by LG Electronics – and may actually be based on the unit sold by LG some years ago. It was reported that LG dropped its short throw home theater projector because of copyright issues with a similar design developed by Hisense. How these Chinese competitors get away with it is a mystery to me.
During the tour, we saw some DLP-based projectors that Tsingtoo manufactures as well as some thin bezel (3.5mm) LCD video wall panels. The glasses-free kiosk display that we saw at the Zhongsheng Stereoscopic Display company was there too, but it was unclear if they make this product or it was one of the "partner" products.
A giant 110" LCD display was also shown that they gear toward commercial markets. Of course. It is 4K resolution and looked very nice (photo).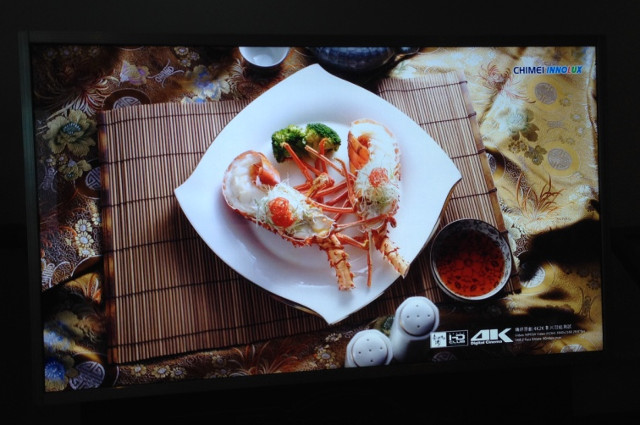 Next up were DLP-based rear-projection cubes. These were smaller 46" units but were shown in a 4×8 wall for a command and control room application. The company highlighted a simple user interface that allowed operators to easily drag, drop, expand, contract and rotate content sources over the canvas.
A second DLP cube wall was constructed with 60" cubes. The 3×7 configuration was said to offer 7K resolution.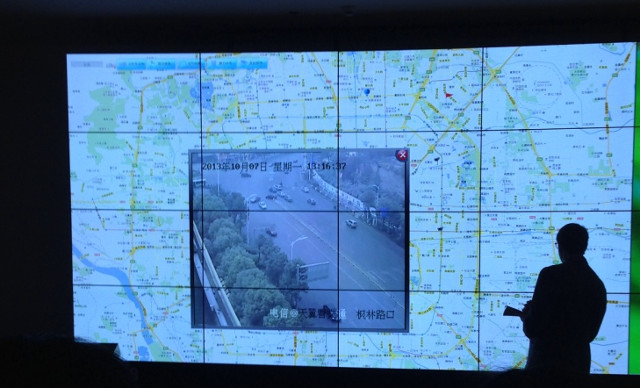 We then saw a simulation room that featured 10 projectors illuminating a 270-degree cylindrical wall. This was poorly executed with non-uniformities and bad blend zones.
We next saw two transparent displays integrated into commercial refrigerators that looked ok, but not stunning. – CC