The W3D, developed by Suzhou Snail Digital Technology Co. Ltd.(Suzhou, China), was demonstrated at the recent CES in Las Vegas. At first glance, the device looks a lot like the Sony PlayStation Vita. The resemblance derives from the fact that the W3D also has a gamepad-style design, an approach intended to bring the feel of a traditional game controller to a mobile device.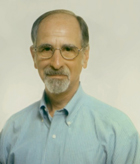 What makes the device less imitative and more interesting is the inclusion of smartphone capabilities – that and the fact that it is based on the Android 4.4 operating system.
Physically, the W3D is about the width of the Apple iPhone 6+ but longer by the length of the area occupied by the controls. The iPhone 6+ is just "pocketable" likely putting the larger W3D out of that category.
The W3D has a 5.5″ display that is capable of presenting 1080p video. The display includes a touchscreen. The software utilizes the touchscreen to implement so-called intelligent button mapping. This macro allows button position and function to be assigned to various positions on the screen.
The display is able to present imagery in autostereoscopic 3D. A video in which a company spokesperson discusses the W3D can be found at the end of this article. In the video, the spokesperson indicates that the autostereoscopic effect is accomplished by the inclusion of an overlay on the display surface and that this technology was developed by a company called Power D.
The W3D includes a front-facing, eye-tracking camera. The company explains that this allows adjustment of the imagery such that good quality 3D is presented over a 70 degree viewing angle. Outside that range, the image switches back to 2D.
General features of the W3D include the following:
Dual SIM card
Battery lifetime of 5 to 7 hours when the device is used in "hard core play" mode, 10 to 16 hours in the idle or standby mode and up to 6 days in the sleep mode.
A Mediatek 2.2 GHz, 8 core, MKT-6595 CPU
2 GB RAM, 16 to 64 GB ROM (with micro SD card)
Power VR 600 MHZ
13 MP rear facing camera
Stereo audio output
4000 ma shielded lithium battery
Gaming features of the W3D are enabled by four physical face buttons, two analog joysticks, a directional pad, a touch screen and four shoulder buttons. The W3D comes pre-installed with the company's free gaming software. In addition, the device is compatible with any Android games from, for example, the Google Play Store or Amazon.
Smartphone features of the W3D include:
World-wide phone capability
LTE and Bluetooth 4.0
It will be sold unlocked.
The combination of game consul and smartphone allows the user to participate in online games against other players.
The W3D is set to launch in China during the second quarter of 2015. Release of the device in the United States is less certain and, in any case, is not expected before Q3. A representative from Snail indicated the price could range from $99 to $499. – Arthur Berman
Suzhou Snail Digital Technology Co Ltd, Chen Yan, [email protected]