Yeah, I know. Every time the bezel gets narrower or the "smart TV" interface gets a re-skin, it's a "new generation." But I'm talking about a significant technical improvement viewers can really see, and we'll be seeing a good one in 2021.
At the last real CES (January 2020), several manufacturers showed prototype TVs with miniLED backlights. Normally, this would suggest the introduction of commercial miniLED sets sometime during the year, which didn't happen. But we are now seeing multiple reports of introductions in 2021.
Business Korea's Kim Eun-jin reports that Samsung Electronics has applied to to the Korean Intellectual Property Office to register the trademark "Samsung Quantum Mini LED." MiniLED TVs, said Kim "are expected to be the company's new premium product in 2021."
Trendforce projects that manufacturers will sell 4.4 million MiniLED TV sets in 2021, of which Samsung anticipates selling more than 2 million sets by itself. Samsung will pair MiniLEDs with its QLED quantum-dot technology, and will sell 4K sets from 55 to 85 inches, says Trendforce. The sets will contain between 8000 and 30,000 miniLED chips. (Note that the number of LEDs is not the same as the number of LED zones – Editor)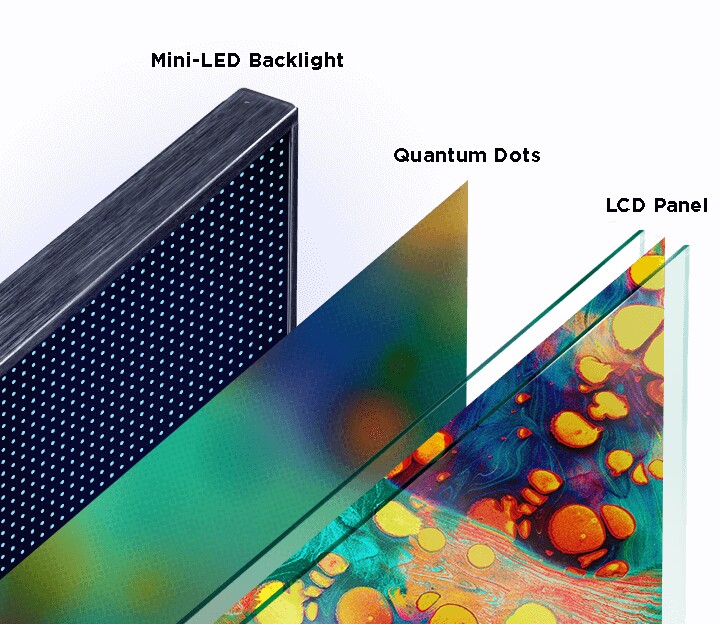 According to Gjong Lee, writing in the Korean on-line newsletter The Elec, Samsung's supply chain includes Seoul Viosys and PlayNitride of Taiwan.
LG Electronics' commitment to OLED makes it impossible for the company to aggressively promote another technology as the latest and greatest. LGE is therefore limiting itself to 4K and 8K 70-inch miniLED sets, which will be positioned at the high end of LGE's Nanocell line of LCD-TVs, Lee reported.
Apple is planning to introduce a 12.9-inch miniLED iPad Pro. LG Display will provide the panels, Heesung Electronics will make the LCD modules, and Epistar will provide the miniLED chips, said Lee.
TCL already has premium minLED 8-Series TVs on its website, as well as the 6-Series that it started selling earlier. TCL calls the high contrast resulting from the miniLED backlight "Quantum Contrast." The 75-inch 8-Series uses 25,000 blue miniLEDs and a quantum-dot enhancement film. There are 1000 local dimming zones, which TCL reasonably claims will reduce the dreaded halo effect.
Luminance uniformity is an issue even with premium LCD-TVs. (It can often be seen clearly on a gray screen, although it is rarely noticeable with real programming.) TCL claims its miniLED backlight provides smooth, uniform illumination.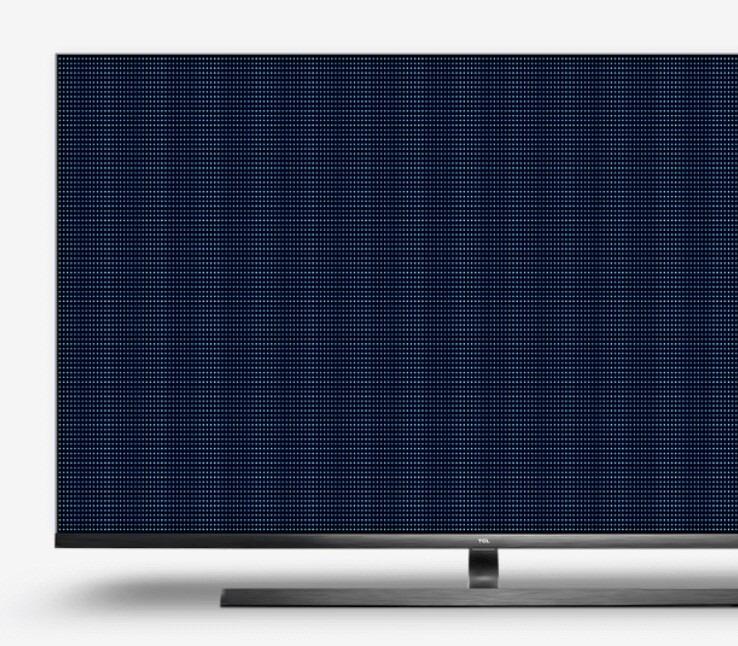 TCL's new 8-Series miniLED TVs are priced slightly less than equivalent LG OLED sets. (Photo: TCL)
TCL's published price for the 65-inch 8-Series is $1999.99; the 75-inch is $2999.99. This compares with Amazon prices of $2196.99 for the LG 65-inch CX OLED, and $3496.99 for the 77-inch.
This is getting interesting. (KW)
Ken Werner is Principal of Nutmeg Consultants, specializing in the display industry, manufacturing, technology, and applications, including mobile devices, automotive, and television. He consults for attorneys, investment analysts, and companies re-positioning themselves within the display industry or using displays in their products. He is the 2017 recipient of the Society for Information Display's Lewis and Beatrice Winner Award. You can reach him at kwerner@nutmegconsultants.com or www.nutmegconsultants.com.