Tenstar Simulation, a developer of heavy machinery simulation training, has collaborated with PPDS, the exclusive provider of Philips digital signage, interactive displays, direct view LED and professional TVs, to install 1,900 Philips D-Line UHD digital signage displays at their training facility in Sweden. The partnership will enhance the immersive experiences for the facility's 14,000 users, who use over 700 available simulators each year.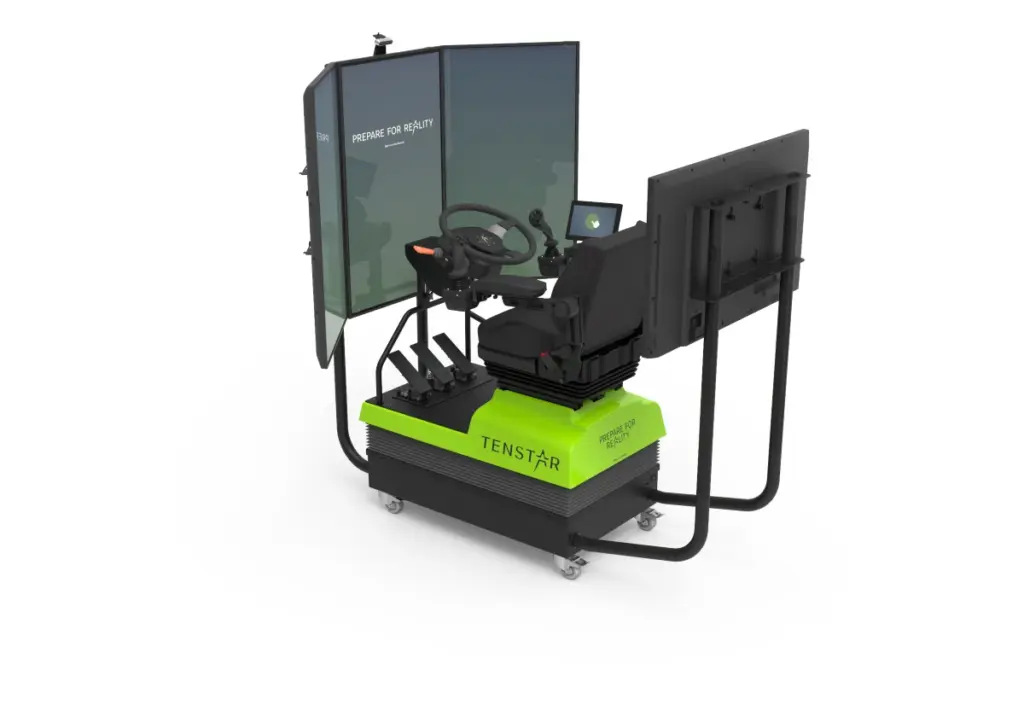 The Tenstar Simulation facility, dedicated to training students, novices, and professionals in operating heavy machinery in simulated settings, serves various industries such as transportation, emergency vehicles, construction, agriculture, forestry, and traffic. Their goal is to minimize emissions, increase efficiency, and eliminate physical risks for operators.
The Philips D-Line displays, chosen for their robustness, energy efficiency, and full HD resolution, will be used to create realistic training scenarios. Each simulator, developed by expert engineers in collaboration with industry leaders, now features modular display configurations that can be adjusted to suit specific machine training scenarios.
These high-quality displays boast an average of 160,000 hours of on-screen time per year, with direct connectivity to each simulator. Tenstar Simulation can easily update software and monitor performance through their custom software suite. Key benefits of the Philips D-Line displays include their robust operation, modular design, reduced emissions, and multi-simulator connectivity. The displays can also be linked across multiple simulators to enable a Multi Machine Environment (MME).