Liber8 a Hungarian technology company has been developing a wearable technology accessory based on an electrophoretic E Ink display. The accessory is a bracelet that has the E Ink display mounted in a jewelry frame. The bracelet shows any black and white image that is downloaded to the display. The bracelet's only function is to show the image, making it more of a programmable fashion product than a smart wearable device.
Source: Liber8
So far the Liber8 Tago device can only be controlled by an Android device (version 4 and above). The image is downloaded to the bracelet via near field communication, which is most likely the reason why so far it only supports Android. The image can be created by the user via an app or downloaded as a complete image file, which is a good additional business model for Liber8 or any third party developer.
The following image shows the technical details.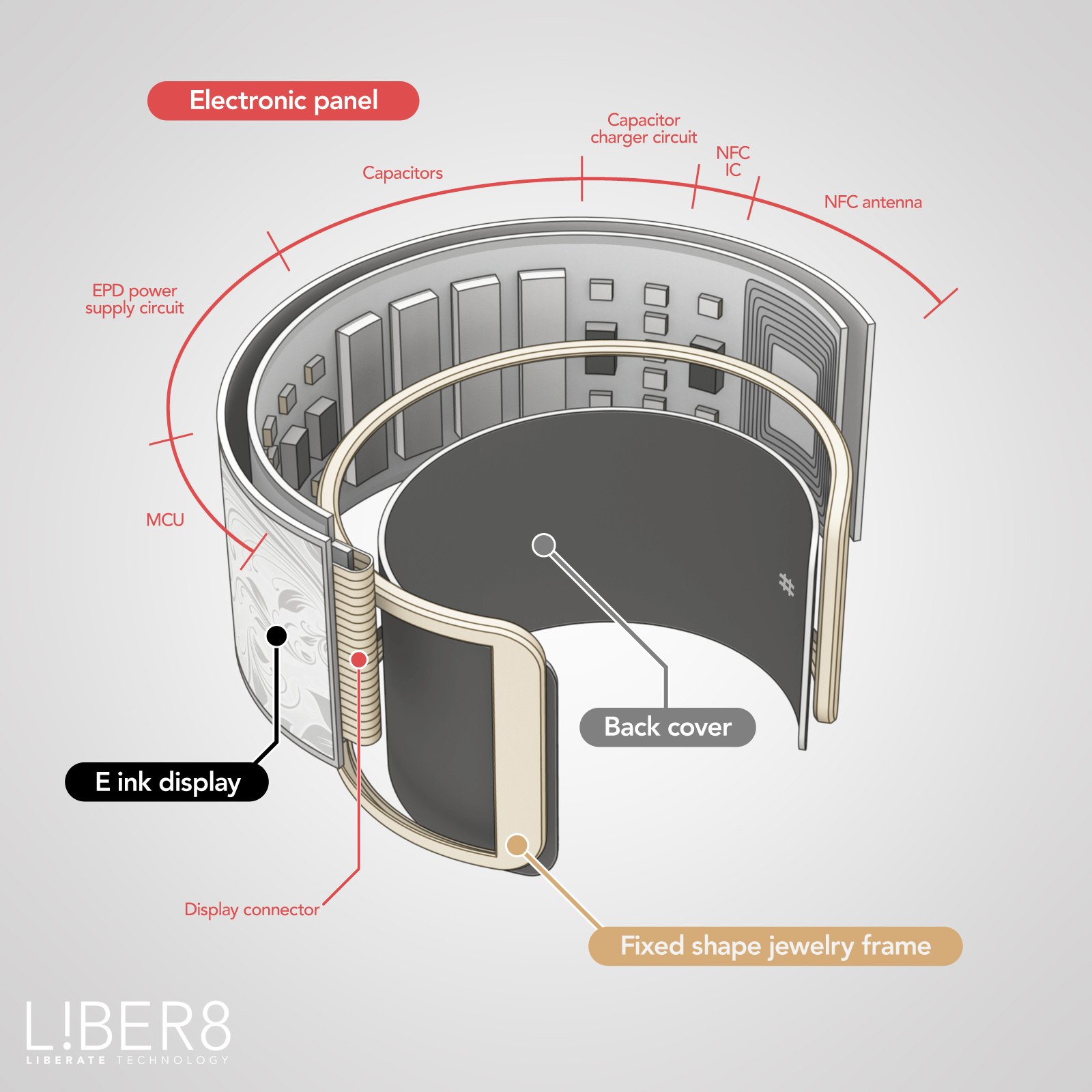 Source: Liber8
As shown in the diagram, there is no connector for data downloads or charging. According to Liber8, the device does not need to be charged. As can be seen in the technical detail, there is a capacitor bank with a charging circuit. This indicates a wireless charging system which, while not very effective, does mean that the E Ink display does not need to be reset after the image has been downloaded.
Liber8 has entered the crowdfunding stage on IndieGoGo and is asking for $40,000, a goal that the company already achieved with 28 days to go. The company is looking to start mass production in the end of 2015 as shown in the last image.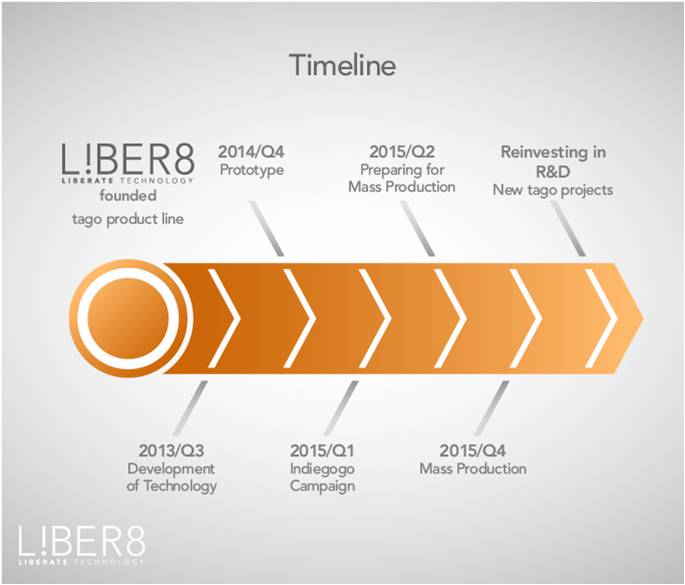 Analyst Comment
The bracelet will cost $199 as the cheapest IndieGoGo price, which is already sold out. Still available is a two bracelet deal for $379. This is not a cheap product by any means when we compare this with some smartwatches in the market today. Nevertheless, if the IndieGoGo campaign is any indication, we will see this product on the shelves at the end of 2015. – Norbert Hildebrand
---