Syracuse University's S.I. Newhouse School of Public Communications is taking campus tours to the next level with Samsung's The Wall displaying the school's heritage and student achievements.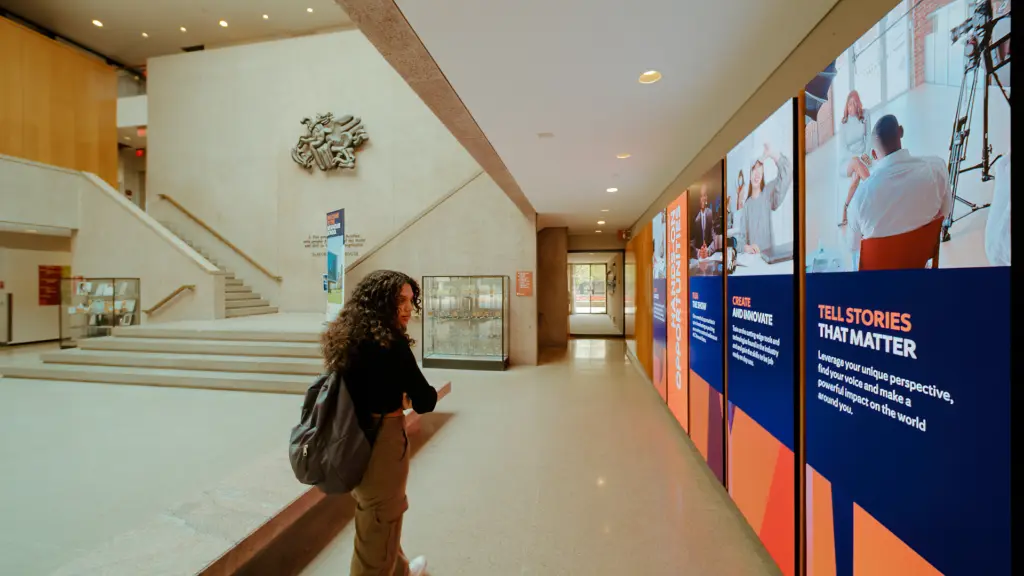 Positioned in the Dedication Hall of the Newhouse 1 building, a landmark on Syracuse's 721-acre campus, acclaimed for its unique cruciform-shaped design crafted by the legendary architect I.M. Pei, houses Samsung's MicroLED displays. This isn't just a regular display; the Newhouse School worked collaboratively with architecture firm Gensler, audio-visual solution provider Fusion Digital, and of course, Samsung, to custom design the installation. The set of five MicroLED displays complement the building's design, each display framed by thin wooden panels echoing the vertical pillars that make Newhouse 1 an architectural marvel.
The primary goal of this initiative is to inspire potential students and their families. From personal student journeys to academic offerings, The Wall shows a vivid picture of life at Syracuse University. A recent showcase featured David Barbier Jr., a student from the Class of 2023, who initiated a notable Zoom program, "Shades of CUSE", spotlighting Syracuse alumni from marginalized backgrounds. Not only beneficial for prospective students, but the visual experience also offers a daily boost of inspiration for current students, reminding them of the University's legacy and their bright futures.
Dr. Micah Shippee, a Syracuse University alumnus and former professor, now serving as the Director of Education Technology Consulting and Solutions at Samsung Electronics America, expressed his enthusiasm about the project. "The Wall not only pays homage to Newhouse School's rich history but also promises a new era of dynamic digital content for future Syracuse University students," he said.