SiliconCore showed several LED video walls based on 1.2, 1.5 and 1.9 mm pitch modules. SiliconCore uses its unique Common Cathode design that is said to offer lower power consumption than common anode designs. All of its modules feature a peak of 2000 cd/m², the only company with a consistent output across its line.
On display was a very nice curved 4Kx1K LED video wall made with 1.5mm pitch modules. The company also showed a 1920 x 1080 LED video wall composed of 1.2 mm pitch modules.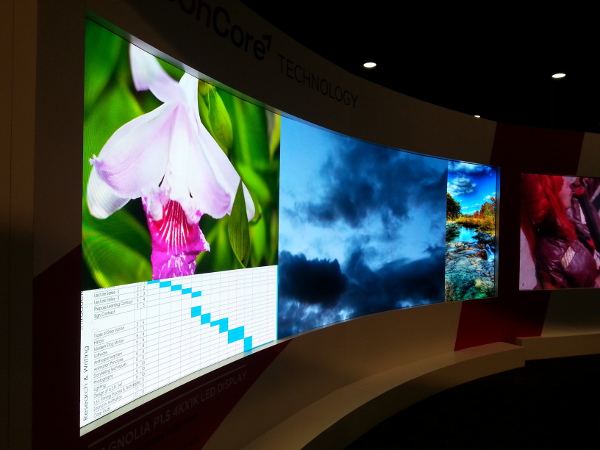 SiliconCore has quite good fill factor with its display suggesting it is about 60% for the 1.2 mm devices and nearly 75% for the 1.9mm devices.