One of the companies that attendees visited for a plant tour during Display Summit China was Seemile. The company is located a short distance from the Yixing Economic Development and Technological Zone headquarters building, where Display Summit China was held.
Founded in 2012, the company has 10,000 sq. m of space in a modern building in the development zone. The lobby entrance even has a rock climbing wall to symbolize an aspiration to climb to the top.
The first display solution we were shown was a giant rear-projection screen that was probably about 150 inches in diagonal. It was composed of rear-projection cubes with a single screen covering the assembly. While it makes an impression, further inspection reveals the edges of the cubes are quite visible in darker content as are the blend zones between cubes.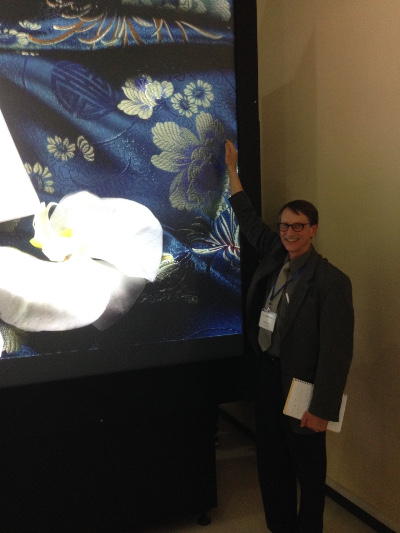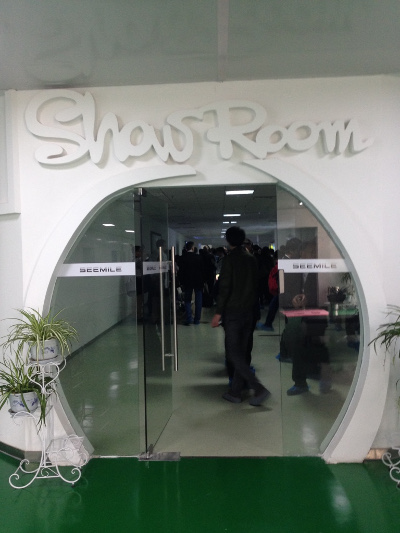 We then entered a long show room that showed a series of projection products. The initial ones seemed like older models and showed some serious image quality issues, but the steadily improved until the end, where image quality was quite good.
The company makes a series of front projection products that are branded under its own name in the China market. It also makes a rear-projection engine (FHD resolution and 4000 lumens). A not-so-short throw projector was shown for whiteboard applications along with a decent short throw projector that seems aimed at the laser TV market. This product looked quite good with high brightness, good contrast and rich, saturated colors, especially in the red (photo).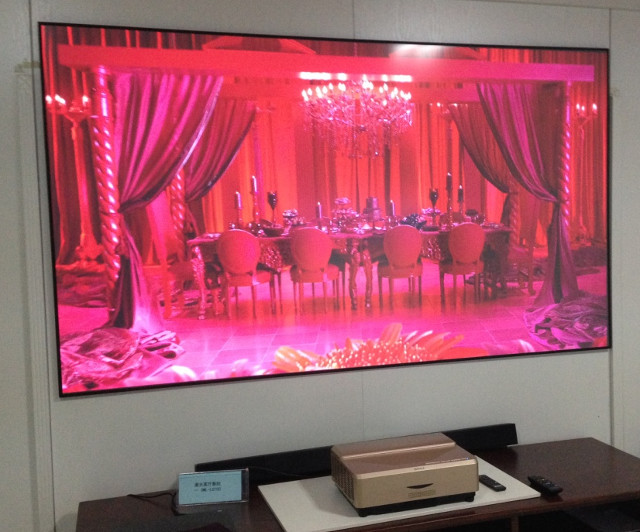 In a presentation given at Display Summit China, CEO Long Chen explained that the engine uses a new design of a phosphor wheel that he described as a "phosphor roller". The design, shown below, focuses the blue laser light onto a 45-degree mirror on the inside of the phosphor roller. The roller rotates around this spot and the emitted light is collected for the DLP imaging system. It is not clear if this is a yellow or a green phosphor.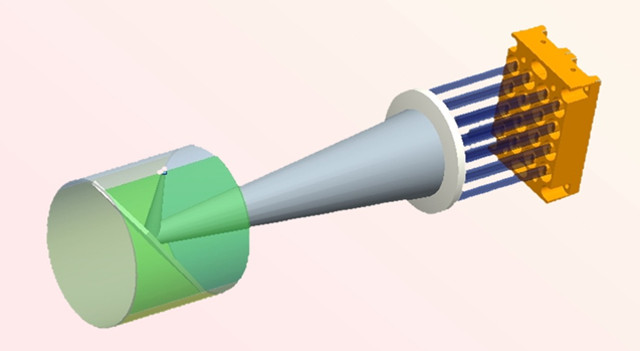 In the showroom, the company showed this projection engine and you could see there were some heavy heat pipes and cooling fins which are needed to the blue lasers.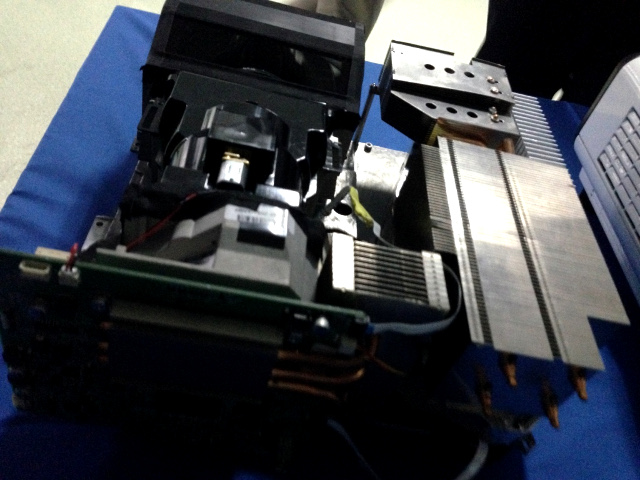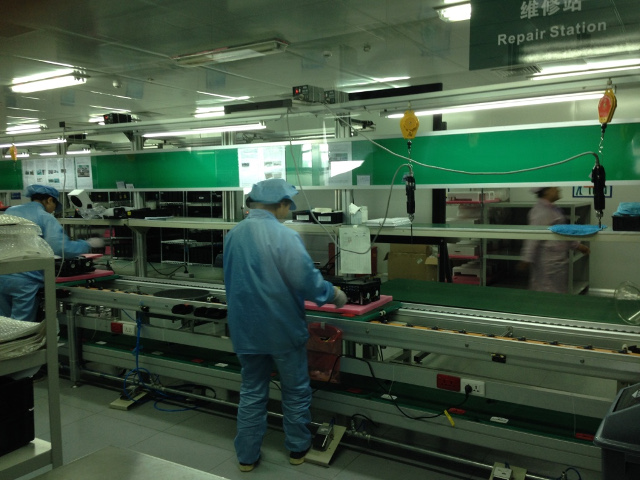 After the showroom, we were able to walk along the factory floor where they were assembling, testing, burning in and repairing projectors. This is clearly a working factory, but not a very high volume one. My guess is the production 2-3K per month. – CC