Samsung has collaborated with Johyun Gallery to present an exhibition titled "Origin, Emergence, Return" at New York's Rockefeller Center. The exhibition features the artwork of Park Seo-Bo, a renowned figure in contemporary Korean art, displayed on Samsung's MicroLED display known as The Wall All-in-One.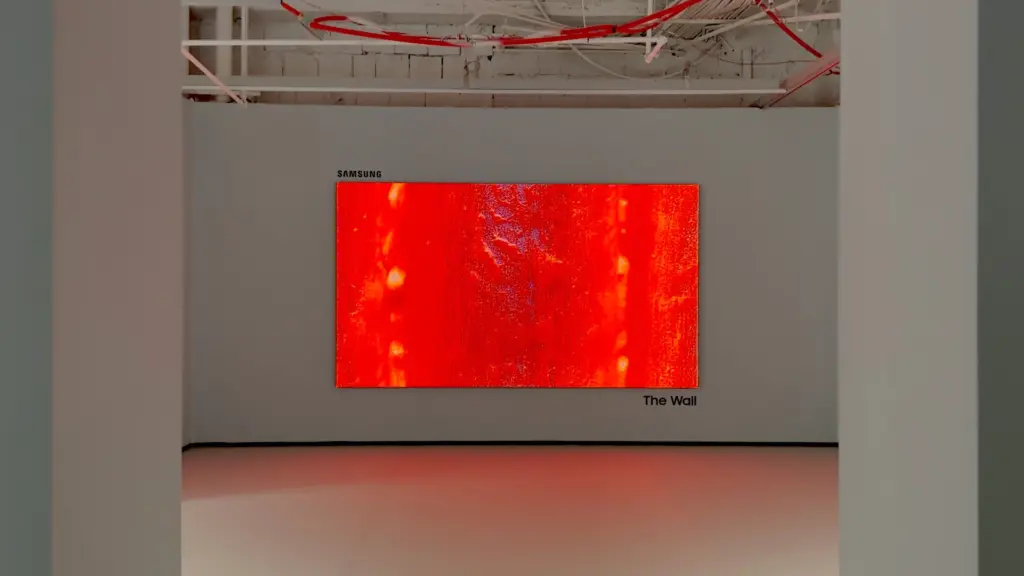 The centerpiece of the exhibition is Park Seo-Bo's iconic "Écriture" series, which can be experienced on The Wall's immersive 146-inch 4K screen. This collaboration marks the first digital rendition of Park Seo-Bo's artwork. Through the use of microphotography, the original artwork was captured in an ultra-high resolution, showcasing the remarkable details of the artwork.
Park Seo-Bo expressed his enthusiasm for the collaboration, stating, "I wanted to highlight the intricate universe of the original artwork by adding a dynamic component into every corner of the painting. The Wall's digital display masterfully renders the nuanced texture of Hanji and the fluctuating red hues under sunlight, revealing details that could have been easily overlooked with the naked eye."
In addition to The Wall All-in-One, the exhibition also features a media room equipped with Samsung's 85-inch Neo QLED 8K Signage (QPA-8K model). This signage presents videos and documentaries that provide a comprehensive overview of Park Seo-Bo's artistic process, allowing viewers to delve into the artist's unique vision and creative journey. Visitors at the Rockefeller Center have the opportunity to view over 40 pieces of Park Seo-Bo's artwork, including the digital exhibition on The Wall All-in-One, until July 23.