Mobile Display – Once again Samsung OLED display panel struts its stuff claiming the top Display Color Accuracy prize in the latest shoot-out data from Dr. Ray Soneira's DisplayMate labs.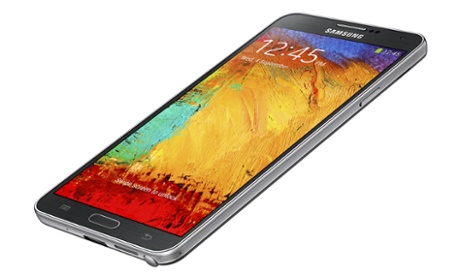 Soneira announced: "The Samsung Galaxy Note 4 is the winner in Absolute Color Accuracy, coming in first place in all categories in its Basic Screen Mode (the device ships with one of four display modes available.) Soneira made the announcement armed with his recent display lab test results that measured color accuracy for the six top mobile displays over the last year. This was in search of the best of the best based on measurements covering display color accuracy in five major parameters including: Full Color Gamut, Skin Tone (new), Organic Color Accuracy, plus Blue Region and White Point Color Accuracy. The Samsung Galaxy Note 4 began shipping worldwide in October 2014 with a 5.7" Quad HD 2560 × 1440 WQ HD Super AMOLED display that clocks in with a whopping 515 ppi pixel density (pixels-per-inch.)
Besides the Samsung Galaxy Note 4, the other top mobile display devices that made the cut in the shoot-out included the Microsoft Surface Pro 3 and the Samsung Galaxy Tab S 10.5, both tied for second place. Coming in third, was the (2013 vintage) Amazon Kindle Fire HDX 8.9 with both Apple iPhone 6 Plus and the Apple iPad Air 2 rounding out the top six mobile devices.
Just for the record, high levels of Display Color Accuracy has already been achieved in these devices according to Soneira, so much so that the technology is already available that makes it possible for today's consumer displays to be as color accurate "…as the best studio production monitors that cost $50,000 ten years ago". Display Color Accuracy that matches Studio Production monitor quality is no trivial thing, but according to the DisplayMate Labs measurements, the "best performing" LCDs and OLED panels "…are now delivering impressive sharpness, brightness, low reflectance, high color accuracy, accurate image contrast and great viewing angles", he notes in the latest Display Shoot-out Series that include both TV and Multimedia, and Mobile Displays, (the latter covered here).

What's important to keep in mind is that most manufacturer's published specifications and factory calibration, on the display, is based on Zero Lux (or absolute darkness). But displays are practically never viewed that way. That plus the fact that the slightest level of ambient light reduces display image contrast, and color saturation and accuracy, according to Soneira.
So from the best of the best, Samsung AMOLED displays have once again risen to the top of the heap, in this latest Display Color Accuracy Shoot-out from DisplayMate.com. The company scored a solid first place with its newest Galaxy Note 4, and its 5.7″ display, plus tied for second place with the Galaxy Tab S 10.5″ tablet (along with the Microsoft Surface Pro 3). Testing of this kind is valuable as it continues to push the industry in the direction of more accurate (even perfect) color representation with the sRGB/Rec.709 Standard Color Gamut. Don't miss the complete story on the DisplayMate web site where more on each of the best of the best is revealed plus the good Doctor's thoughts on the continuing quest for improved color accuracy moving forward. – Steve Sechrist