Cypress is the supplier of the main chips (four) in the Samsung DeX docking station, that is designed to turn the Samsung S8 smartphone into a PC-type docks. The company said that it has optimised its USB-C dock solution to charge smartphones while providing a one-cable connection from the smartphone.
Two EZ-PD CCG2 CYPD2122 controllers enable power delivery and smart device charging, with one controlling power upstream to the smartphone and the other controlling power downstream to peripherals. The CYP65632 USB 2.0 hub controller allows two USB devices and an Ethernet port to connect to the host smartphone. The CY7C65210 billboard controller enables an improved user experience by preventing connection failures due to mismatched capabilities between peripherals and the smartphone, while enabling firmware upgrades to both USB-C controllers.
Analyst Comment
We spotted a recent review of the DeX that highlights that some apps don't work when the DeX is connected (Slack and Spotify are the main ones mentioned, but games are not supported yet, except in a mirroring mode) and the user experience is somewhat frustrating to the reviewer. It also points out that the cost of the DeX is around the same price as a cheap Chromebook. That's a shame. Another review was more positive. I'm still convinced that Shells or smartphone add-ons are an opportunity, but nobody has got the price/features ratio exactly right, yet, it seems. (BR)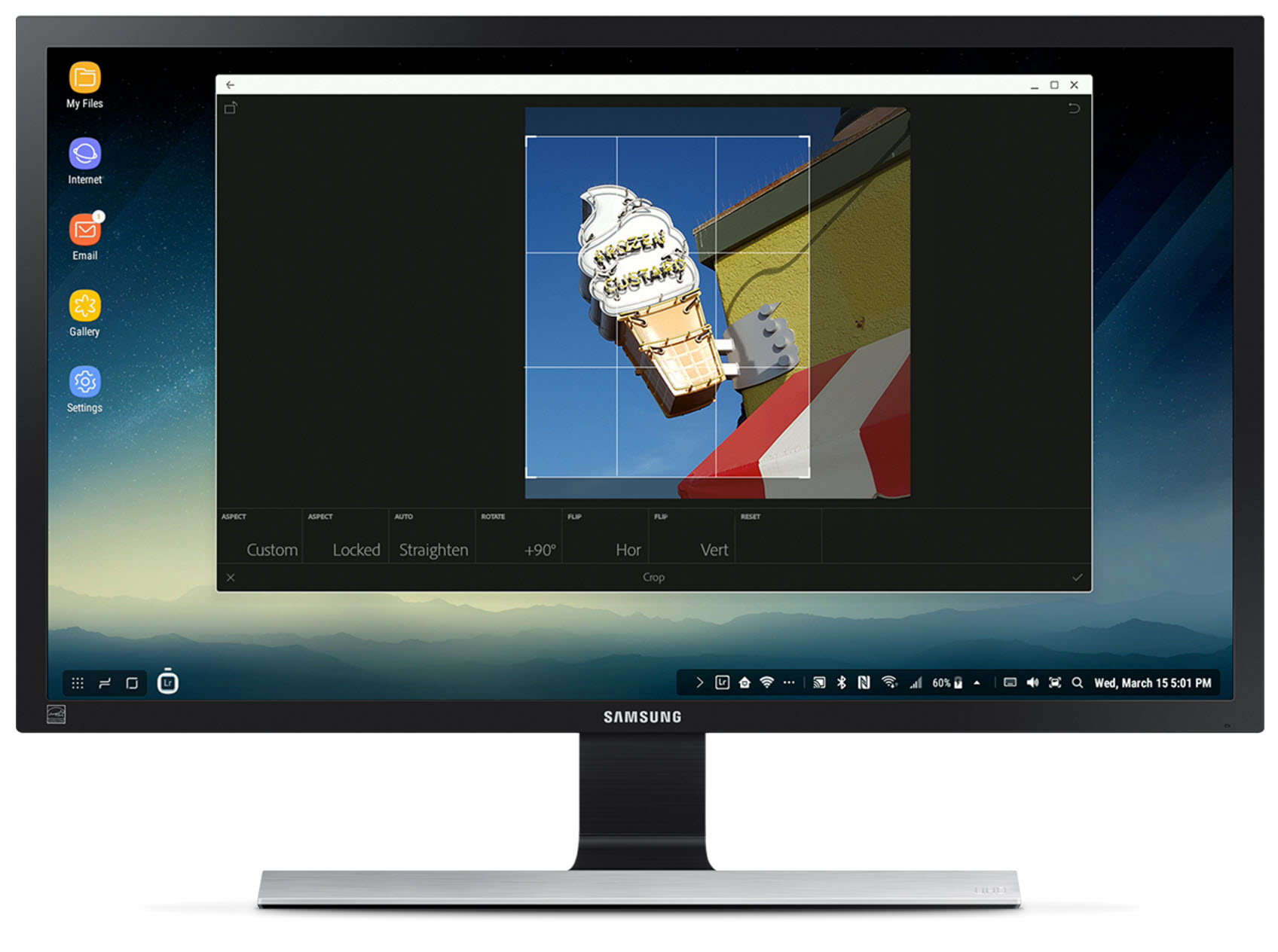 The Samsung DeX environment has disappointed early testers.