Macy's in downtown Brooklyn, New York, has employed the services of long-term visual innovation partner Reflect for its latest Digital-Out-of-Home advertising renovation.
Reflect chose the FlexLite NXG 3.9mm LED video display from PixelFlex for the solution. Chas Thornhill, CTS, Reflect's Senior System Engineer, explained that the original concept featured a video wall made up of 55″ LCD screens, but was switched to LED to elevate image quality and cost savings.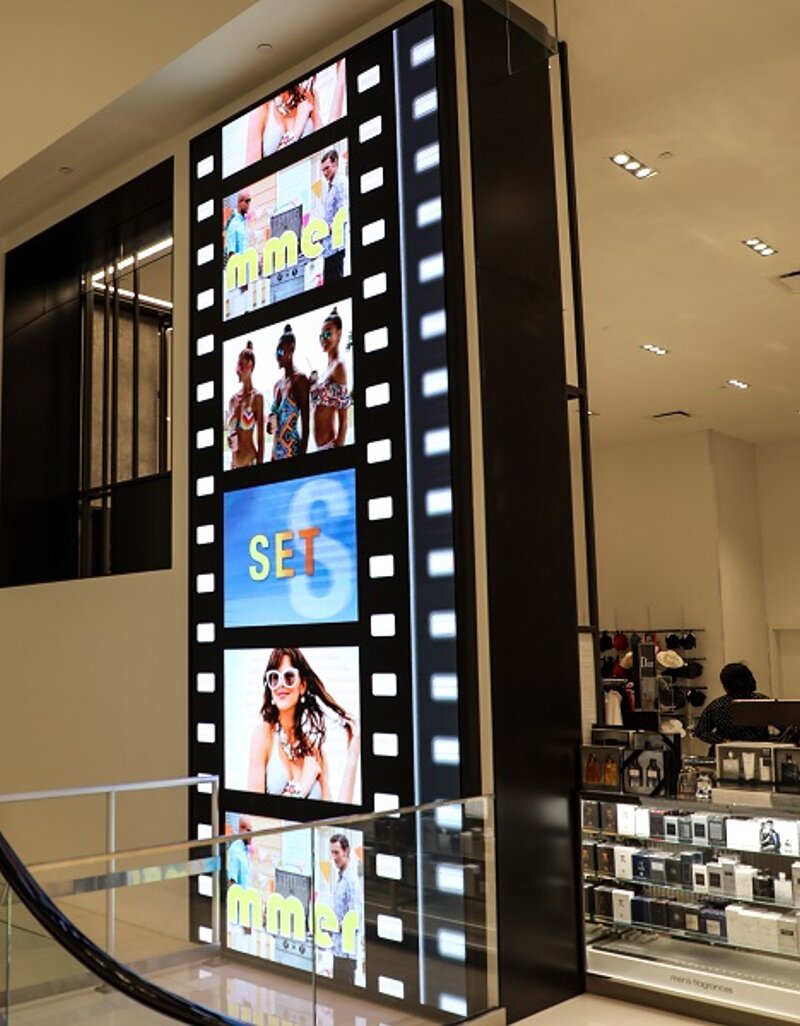 The PixelFlex FlexLite NXG LED display claims to be "one of the highest resolution LED video displays on the market". It comes in pixel-pitch options ranging from 2.6mm to 6.25mm, plus a 6.25mm IP65-rated edition for outdoor use in potential wet weather conditions.
The device was attached to a 5 x 2 x 0.6 metres sheer concrete wall between the store's escalator wells, using a custom-made bracket. Thornhill explained:
"We wanted to hold the LED wall as close to the concrete as possible, so I designed a custom bracket that we fabricated here in New York, and then attached it to the concrete wall. We then attached the top row of the FLEXLite NXG LED tiles to the bracket and hung the remaining panels from the top row.

When we got the bottom, we attached a couple of bolts to tabs so that the LED wall couldn't be swung out without an authorised employee".
The display uses the firm's ReflectView content management system, which is now standard-issue across all Macy's stores. A room on one of the building's upper floors has been fitted with a ReflectView media player and PixelFLEX sending unit.