Smart home projectors have seen a significant rise in popularity due to their portability, audio-visual capabilities, and a range of features catering to users' viewing needs. According to a Sigmaintell report, in 2022 the global shipments of smart home projectors reached nearly 6.3 million units, marking a 26% increase from the previous year. China plays a major role in this market, accounting for 66% of the global market for smart home projectors in 2022.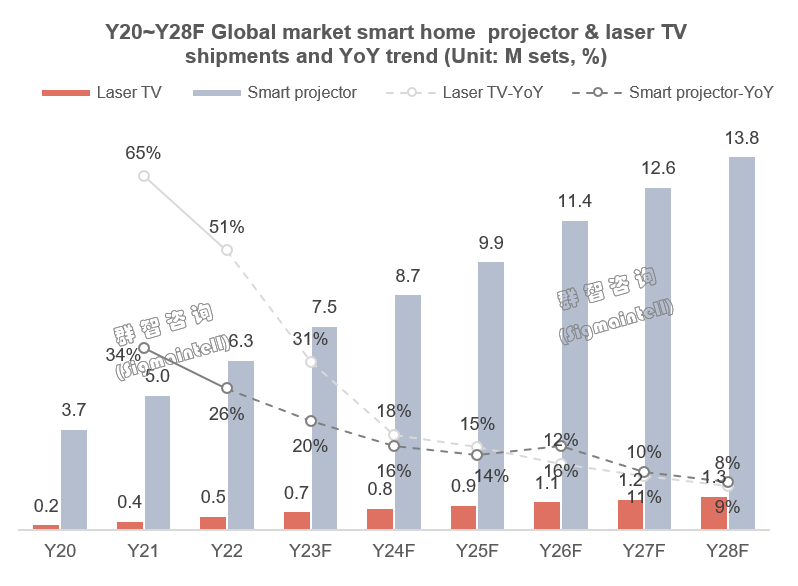 Laser TVs, a higher-end home display product, have also seen a surge in sales, with global shipments exceeding 0.5 million units in 2022 – a 50% increase YoY. The Chinese market is a key player in this sector too, accounting for over 70% of the global market.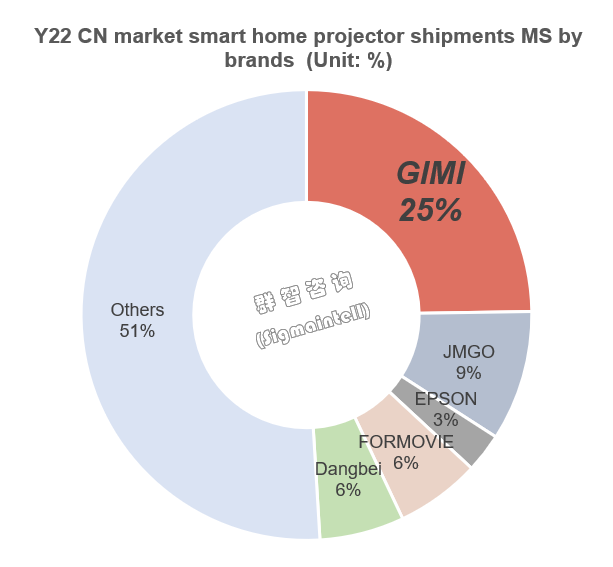 The smart home projector market in China is characterized by a low entry threshold, with a number of different brands (including traditional TV brands) participating. As a result, the market is quite diversified, with the top five brands accounting for less than 50% of market share. This implies that there is still considerable room for competition and growth.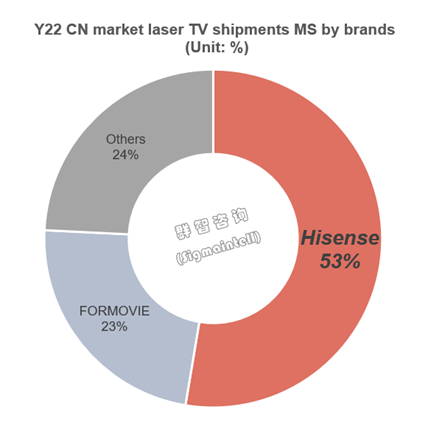 On the other hand, the laser TV market is more concentrated due to the product's high-end positioning and the requirement for larger screen sizes (over 80 inches). Currently, the Chinese laser TV market is largely dominated by Hisense (which holds over half the market share) and Formovie (over 20%). The future, however, may see changes to this market composition as other traditional TV and projector brands are gradually entering the field.