Projection Artworks, specialists in digital experiences,re-open their studio with never-been-seen-before display technology and brand-new content designed to leave audiences speechless.
Projection Artworks studio now consists of London's largest Immersive Room featuring new content from their global artist collaboration, including vivid visual artwork by Rupert Newman, unique real-time designs by Dennis Schafer and liquid motion graphics by Argentinian designer Esteban Diacono
A Projection Room filled with creative projection techniques and point of sale designs, and the newest of them all, the Imagination Room –London's first LG OLED showroom!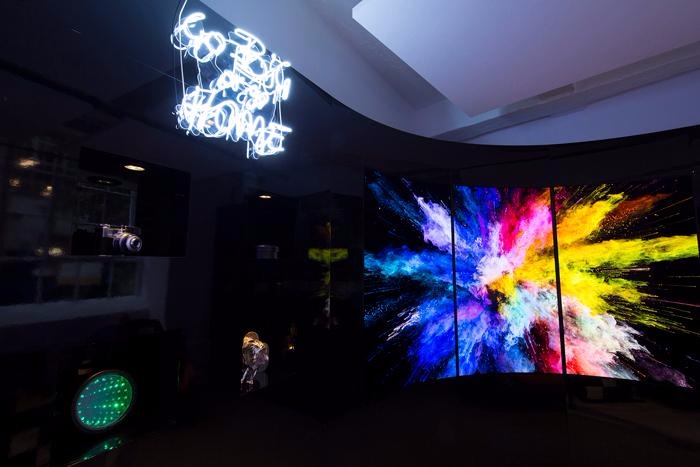 The Imagination Room features amazing OLED display technology in partnership with LG. Visitors have the chance to see the technology up close with handpicked content to showcase the display in all its glory. A VR headset will set visitors imaginations soring as they visualise what can be possible with this tech. The Imagination Room will also feature 'Vantablack' the darkest man-made substance known on earth, LED sculptures, data driven visualisation by artist Brendan Dawes, unseen gesture technology and some surprises from the studio.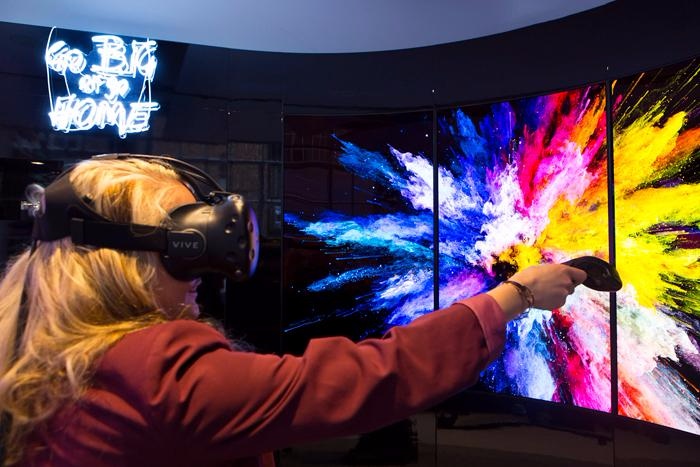 From 23 October, they'll be hosting exclusive one-hour innovation sessions, wherevisitors will get the opportunity to experience a fully immersive meeting. Projection Artworks will showcase their full range of diverse products from projection mapping to LED, OLED and lighting production, and the scale of project they can deliver.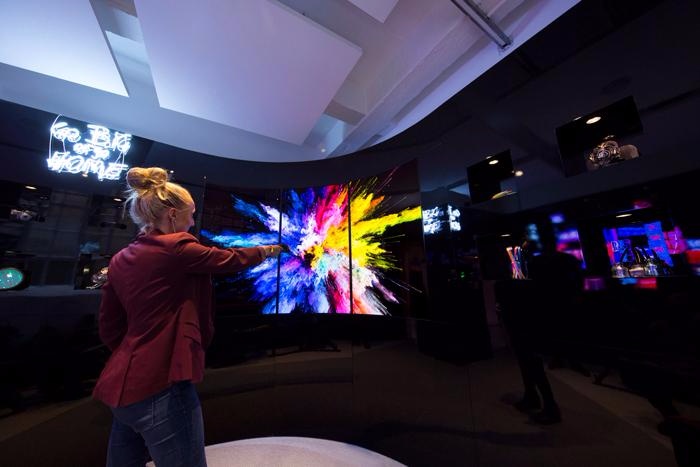 Tom Burch, Managing Director of Projection Artworks explains, "We're best known for our projection work but we do so much more than projection – and what better way to communicate this than launch London's first OLED showroom – the Imagination Room. It's all controlled using gesture-based tracking technology – which is really ground-breaking."
About Projection Artworks
Projection Artworks is a pioneering creative studio where developers, animators, artists and producers crack unconventional formats and combine highly specialist skill-sets to continually infuse their work with the unexpected. Problem-solving, designing, building and delivering, their digital know-how breaks industry boundaries and production capability is unparalleled.