This week, I'm writing my editorial from rural France as I take something approximating to a vacation. At least, the scenery around my computer is different!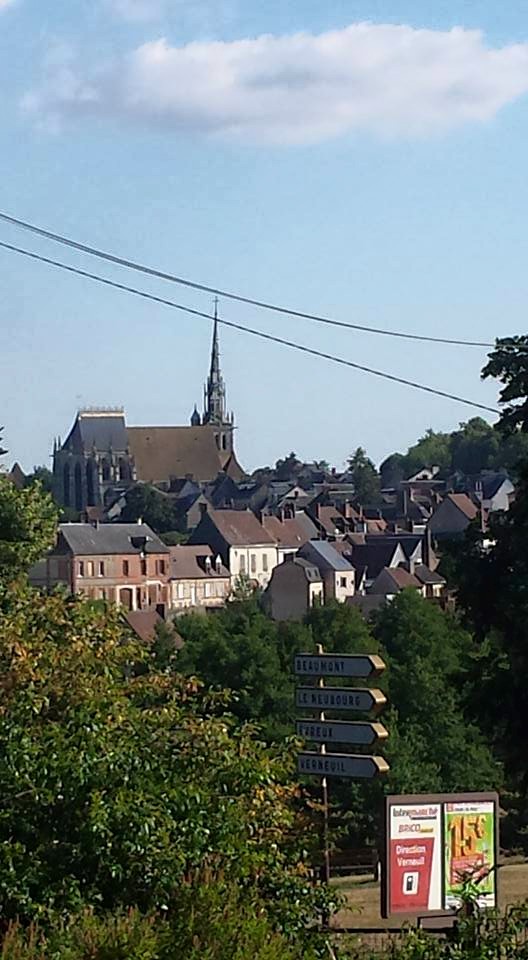 As usual, when I'm away, I have included a picture of the view from my window. When in France, it can be a little hard to relate the life we see with stories of economic hardship. Of course, I'm not staying in the banlieus or cities where the disenfranchised tend to be concentrated. Life still seems good, although I think I do see a few more signs of things getting more difficult for individuals. There are more empty shops and cheap takeaways, I think. There are more bargain offers and more emphasis on price rather than quality in the stores. 10% unemployment is hard over a long period.
Anyway, just as the French hang on to a corporatist or statist idea that has long passed in the UK, it looks as though reality is setting in for the mighty "Wintel" alliance. There is news of more restructuring at Microsoft and re-organisation at Intel, while AMD has forecast more bad news with lower guidance. This, of course, reflects the reality of slow PC sales, compounded by delays from Intel in shipping its Broadwell and Skylake CPUs and resistance to Windows 8/8.1 in the corporate market.
This week, we have the news from Taiwanese panel makers, who are also having a bad time. As much of Taiwan's technology infrastructure was built around the PC industry, with notebooks and monitors as key products, that's not really surprising.
But mobile doesn't look good for Taiwan, either. We report some horrendous numbers from HTC, which seems to have gone from a small profit to a huge loss very rapidly. In an editorial in 2012, I wrote of the electronics industry having become a "hits" business and HTC seemed to have something of a hit with the HTC One M8 phone, but that has not been enough. This year's M9 has not been a hit and that may have been a big factor in the decline, although it's not hard to find criticism of HTC's strategy online.
Samsung has also had something of a hit with the Samsung Galaxy 6 Edge, but is reported to be struggling with the standard Galaxy 6. That company has also warned of declining profits, but it remains in the black as it continues to exploit its duopoly at the top of the mobile business with Apple. We carry a report this week that Apple has boosted its orders for iPhones with its OEMs, so it clearly remains confident that its phone business remains sound.
Bob