Panasonic Avionics has revealed an expansion of their Astrova in-flight entertainment (IFE) portfolio with new 4K OLED monitors intended for First and Business Class cabins.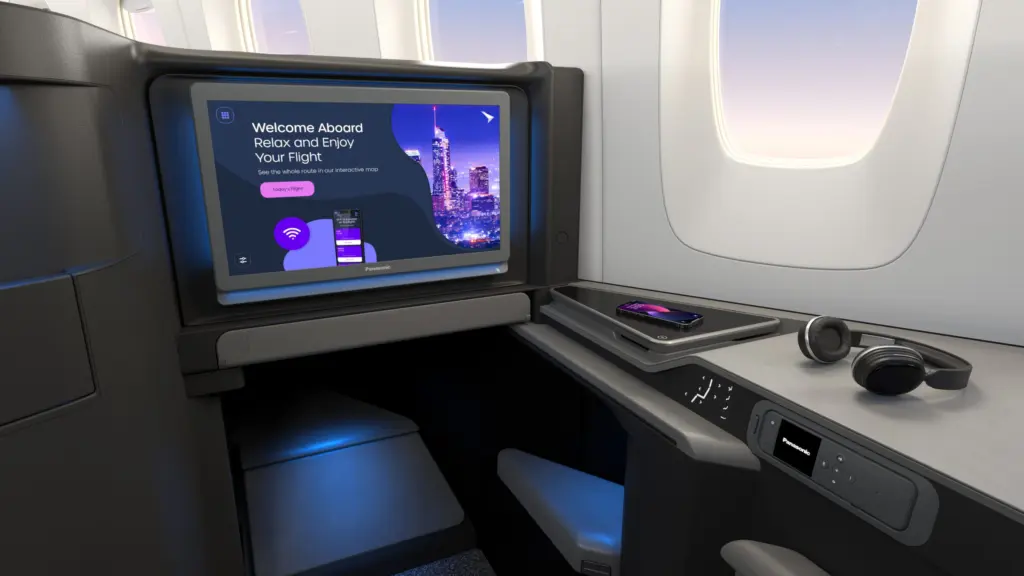 The screens, providing the highest definition and image quality currently available for in-flight entertainment, will come in five sizes: 19, 22, 27, 32, and 42 inches. Astrova's modular architecture allows for easy upgrades throughout its lifecycle, minimizing re-certification efforts and costs. Airlines can expect new processors every three to five years and regular upgrades to features like Bluetooth, USB power, and jacks when new technology becomes available.
Astrova also boasts considerable weight savings compared to other seat-end architectures, potentially aiding airlines in their efforts to reduce fuel consumption and meet sustainability goals. Each Astrova seat will have access to up to 100W of DC power via USB-C, enabling passengers to fast charge most phones, tablets, and laptops.
| Feature | Specification |
| --- | --- |
| Display Type | 4K OLED |
| Screen Sizes | 19, 22, 27, 32, 42 inches |
| Resolution | 3840 x 2160 pixels |
| Power | Up to 100W DC power via USB-C |
| Modularity | Upgradeable hardware and software components |
| Weight Savings | Compared to conventional seat-end architectures |
United Airlines First in Americas to Adopt Astrova 4K OLED IFE Solutions
United Airlines has jumped on board to upgrade their IFE offerings with the new Astrova system. Astrova will be installed on select new Boeing 787 and Airbus A321XLR aircraft from 2025 onwards. In general, Panasonic Avionics supplies in-flight entertainment and communication systems to over 200 airlines worldwide.
This agreement builds upon the airline's previous commitment in 2021 to install Panasonic Avionics' X Series and NEXT IFE systems on both wide-body and narrow-body aircraft. With this latest agreement United's program represents the largest ever investment in Panasonic Avionics' IFE by any airline. Collectively, these agreements cover both line-fit and retrofit installations across United's fleet and are part of United Next, which is enhancing the passenger experience on narrow-body aircraft flown in domestic and short-haul international markets. The United Next program includes seatback entertainment screens at every seat — first class has 13-inch monitors, while economy has 10-inch monitors, high speed Wi-Fi, USB outlets at every seat, and Bluetooth audio connections for IFE.