The global PC monitor market, while demonstrating resilience in inventory management, faced a noticeable dip in demand during Q2'23. As per recent data from the IDC, there was a YoY decrease of 17.1% in shipments during this period. Even though this was marginally better than expectations with shipments just surpassing 29.9 million units, these figures are still lower than what was seen during Q2'19. It's clear from these trends that the road to recovery, especially after the high shipment volumes between 2020 and 2022, is still ongoing.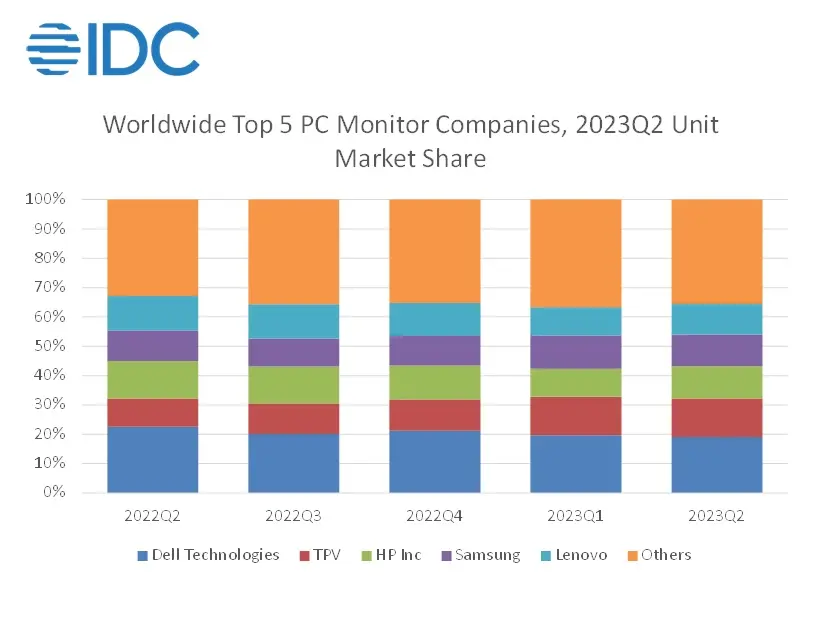 This drop was uniform, with every region reporting reductions from the preceding year. The most significant of these contractions were witnessed in North America and Western Europe. A decline in shipments by another 10.3% is projected for the entirety of 2023. This dip is attributed to tepid demand combined with prevalent macroeconomic uncertainties.
However, brighter days are on the horizon. By 2024, there's an anticipated surge in demand as consumers show renewed interest and businesses transition to Windows 11 PCs. This shift is projected to boost office monitor acquisitions. That said, the resurgence will be incremental. The monitor shipment volumes might not go beyond the Q2'19 levels until 2025. IDC foresees the market finding its equilibrium post-2025. This stability will be bolstered by an expanding installed base from the hybrid work trend and the ongoing rise of gaming monitors.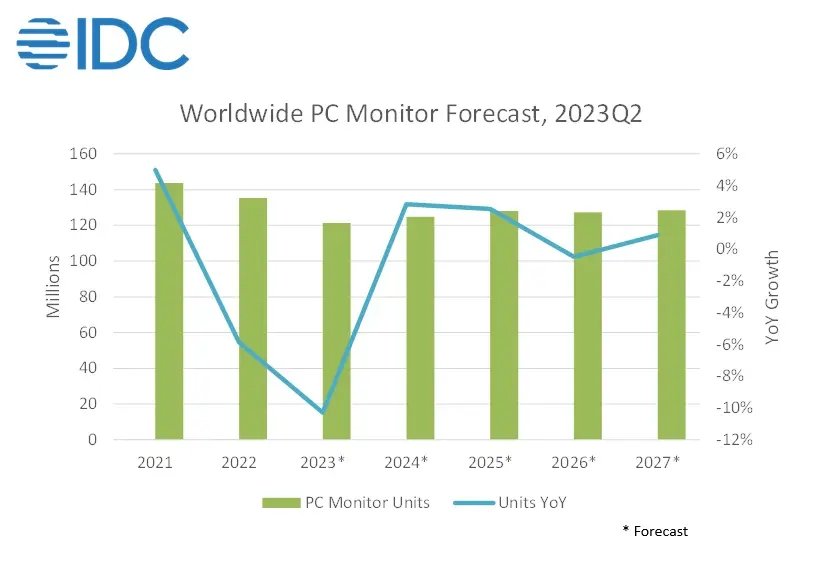 The lasting implications of the pandemic on the monitor market are clear. There's been a discernible transition from a market that was majorly driven by commercial sales to one where consumer preferences play a more dominant role. Before the pandemic-induced disruptions, commercial sales contributed to 61% of monitor sales in 2019. Given the emerging trends like hybrid work patterns, declining rates of office occupancy, and the surging demand for gaming and expansive displays, projections suggest that commercial sales might hover around 53% in the coming years.
Analysts believe 2024 may become a pivotal year with the introduction of innovative monitor models that pack enhanced features. The market can expect a broad transition of prevailing models to faster 100 Hz panels, a rise in the adoption of MiniLED monitors, and sustained growth in the gaming sector.