New Vision Display, a Shenzhen-based company, is proud to announce the release of its 3D Gesture Touch sensor feature, based on Microchip's patented GestIC® technology. 3D Gesture Touch allows users to interact with a device using simple hand gestures a short distance from the screen. No physical contact is required.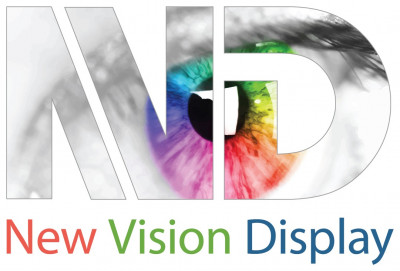 NVD can achieve both 2D and 3D Gesture Touch functionality in a single device, an excellent solution for automobile infotainment centers, smart home electronics, and medical devices, as well as public displays where disease transmission is a concern. The ability to sense 3D hand gestures elevates the end-user experience and breaks new ground in the world of interactive display design. A demonstration of this technology can be viewed on NVD's YouTube channel.
"The introduction of the 3D Gesture Touch technology is another example of NVD's continual innovation of next generation touch screen solutions," said Shahna Kothapally, NVD's VP of Engineering. "We're excited to advance our product offerings for the world's top OEMs, as the use cases for such a technology are enormous."
About New Vision Display
New Vision Display ("NVD") is a key subsidiary of the publicly traded company Tianjin Jingwei Huikai Optoelectronic Co. Ltd. with global headquarters in Shenzhen, China. NVD is a leading supplier of custom displays, touch panels, cover lenses, screen protectors and integrated assemblies for OEMs worldwide. NVD offers a total solution approach, with a thorough understanding of the product development, life cycle, end-user and environmental requirements. NVD has manufacturing facilities located in China and Malaysia, with sales and technical support staff across the U.S., Europe and Asia.