Texas Instruments (TI) has unveiled a new and improved, second generation Digital Light Processing (DLP) chipset that is qualified for automotive head-up display system applications.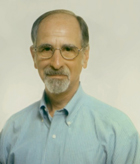 Key features and benefits of the model DLP3030-Q1 chipset include the following:
Display resolution 864 x 480.
Array diagonal 0.3 inch.
Micromirror pitch 7.6 microns.
Maximum input frame rate 60 Hz.
Ceramic pin grid array package size of 32 mm by 22 mm. A reduction in the size of the digital micromirror device by 65% compared to the earlier generation of this product.
Operates between -40ºC and 105ºC. Given this operating temperature range, the device can easily manage the solar load that can be experienced at the dashboard of an automobile.
The optical prescriptions of the HUD and picture generation unit need to be carefully matched to the characteristics of the windshield. When the system is properly designed, some of the performance specifications and features of HUDs that can be achieved based on the new TI chipset include the following:
Brightness of 15,000 cd/m².
Color gamut at 125% NTSC.
Supports a virtual image distance that extends as far as 7.5 – 20 meters. (This range is reported as optimum for an augmented reality application in an automobile.)
Supports a wide field of view of up to 12º horizontally by 5º vertically.
Light source "agnostic." Supports HUD designs that use LEDs as well as laser-based projectors for holographic film and waveguide-enabled HUDs.
Does not require a polarized light source. Since the system does not project polarized light, the image can be viewed without degradation on those occasions when the driver is wearing polarized sunglasses.
Contrast ratio greater than 1000:1.
Dynamic dimming ratio of 5000:1.
Small image plane results in physically smaller optics. The smaller optics size enables the design of a smaller picture generation unit thus making it easier for automakers to integrate the HUD system into automotive dashboards.
Software programmable light distributions.
The bottom line claim by TI is that, for properly designed HUDs based on the DLP3030-Q1 chipset, a high quality image can be achieved and that this high quality image can be maintained across the entire automotive temperature range. The figure below illustrates day and night time images produced by a HUD based on the TI DLP3030-Q1 chipset.
Images produced by a HUD based on the new TI chipset. Left: day time view. Right: night time view.
More information about the DLP3030-Q1 chipset and HUD designs based on this chipset can be found here. A video discussing these topics can be found here.
Three evaluation modules featuring the DLP3030-Q1 chipset are also available. These are as follows:
Electronics (designated DLP3030Q1EVM): Price $1,999. Allows creation of custom picture generation units for HUD systems.
Picture generation unit (designated DLP3030PGUQ1EVM): Price $6,500. Allows designers the tools needed to develop new HUDs based on DLP technology.
Combiner HUD (designated DLP3030CHUDQ1EVM): Price $25,000. Enables developers to evaluate full system performance using DLP technology in "one easy-to-use tabletop demonstration."
A video describing and discussing these three evaluation modules can be found here.
In the press release that TI used to announce the availability of the DLP3030-Q1 chipset, it was noted that the Lincoln automobile company had signed an exclusive deal to use the new chipsets for HUDs in the company's Continental and Navigator model vehicles. -Arthur Berman