Bringing a turnkey direct-view LED video solution to the marketplace, Daktronics of Brookings, South Dakota, introduces their SLD series product line consisting of all-in-one smart LED display technology. The new offering eliminates the installation and operational complexities associated with the purchase of a traditional LED display system.
"Daktronics Smart All-In-One dvLED solutions are ideal for corporate meeting rooms and gathering spaces," said Adam Gilliland, Daktronics product manager. "With bezel-free options starting at 110 inches, this technology picks up where LCD ends and outshines projectors with high brightness and crisp sharpness. In modern office interiors with big windows and sunny lighting conditions, Daktronics SLD is a perfect fit.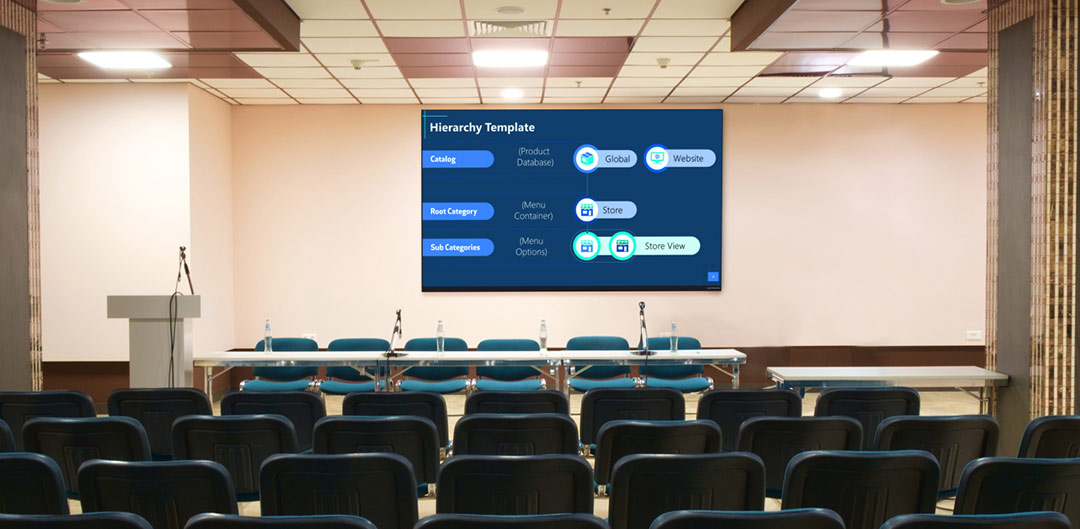 "Along with the superior image quality, Daktronics SLD is easy to install, you can complete the project in a matter of hours for same business day installation. The plug and play capabilities are AV friendly for unified functionality in the meeting room."
Conference rooms, auditoriums, training centers and more now have the option of Daktronics SLD product line to deliver plug-and-play HDMI inputs and remote-controlled on-screen user settings. It is available in 110, 138, 165 and 220-inch diagonal sizes, features a standard 16:9 aspect ratio, and pixel-perfect HD resolution at 1920 by 1080 pixels.
Making the new offering easy to use, it features a built-in operating system and mirroring connections for up to four devices. It can display as a monitor and has 600 nits of brightness. The product line is compliant with American Disabilities Act and international accessibility codes to ensure a user-friendly experience for everyone.
About Daktronics
Daktronics helps its customers to impact their audiences throughout the world with large-format LED video displays, message displays, scoreboards, digital billboards, audio systems and control systems in sport, business and transportation applications. Founded in 1968 as a USA-based manufacturing company, Daktronics has grown into the world leader in audiovisual systems and implementation with offices around the globe.