NEC Display Solutions in the US has released the F-Series indoor fine pitch direct view LED (dvLED) and Q-Series indoor and outdoor dvLED panels which are designed to make the most of the acquisition by NEC of S[Quadrat] (NEC Acquires German LED Solution Provider S[quadrat]).
The F-Series cabinets are designed to fit into the 55″ LFD shape, allowing for the replacement of LCDs although the technology has life times up to 80,000 hours. It can go down to 1.2mm pitch and supports 18 bit colour processing, which means that it can support HDR10. The F Series is factory-calibrated display from bin-matched LEDs to ensure a colour-accurate image.
The F-Series offers nearly 100% uptime thanks to a standard redundant power supply and optional redundant scan card allowing redundant signal processing at the dvLED panel and data distribution between the controller and the dvLED panel
The Q-Series dvLED panel is designed for customers who need a larger display, with a 1:1 aspect ratio panel and a wider pixel pitch starting at 2.84mm and with brightness up to 6,000 cd/m². In addition, the outdoor model features additional seals to provide an IP 65 dvLED panel that offers protection from the weather.
The F- and Q-Series is available starting this month and is backed by a standard 3-year parts warranty that can be extended out to 6 years or beyond with an optional service package.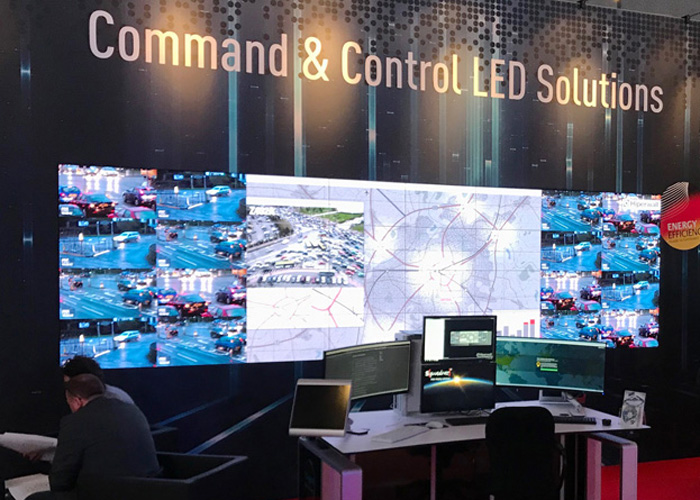 NEC SQuadrat LEDs were shown at ISE in command and control applications