It all started with the news that Canon may have developed quantum dot materials orders of magnitude cheaper than rival products. One key component of the Canon solution was the reliance on lead. Which doesn't seem like much of an advantage now because that story started a discussion with Jeff Yurek, VP of marketing at Nanosys, about the use of toxic heavy metals in quantum dot production, and the emerging regulations that will make it virtually impossible to include those materials in future OLED products.
At his presentation at the SID business conference during Display Week 2023, Yurek referred to the upcoming end of the exemption for cadmium in displays within the European union (EU) where expert committees are voting on recommendations from consultants who have evaluated the use of the toxic material in displays. It is expected that the current exemption will be lifted, resulting in a lower cadmium limit of 100ppm for any component in a display. The parameters for this exemption are very stringent, allowing only 1 mg of cadmium per display which may make this requirement virtually impossible for developing a viable display product, even an AR/VR headset would be debatable.
More to the point, Yurek wanted to emphasize that the regulations are somewhat anticlimactic for Nanosys because the company is committed to no toxicity in its materials. So, here we are, and it's worth letting Nanosys make its case directly. Because, it is worth knowing if the trajectory of quantum dot development changes because there are not enough companies looking to get the lead out of displays – all toxic heavy metals – as Nanosys is evangelizing.
Omid: Thank you for taking the time to speak with me today, Jeff. We had that email chat about the recent coverage on OLED materials, and I think you had some points to make regarding the usage of heavy metals in displays, particularly with lead-based quantum dots.
Jeff: Thanks Omid. It's been great getting to know you and I've enjoyed following the recent updates to Display Daily. As you know, Nanosys has been evangelizing heavy metal free quantum dots for nearly a decade. Our technology was used in the very first heavy metal free quantum dot displays, which were commercialized in 2015. Today, 100% of Nanosys QD products contain less than 100 parts per million (ppm) of cadmium and most are at 0 ppm cadmium.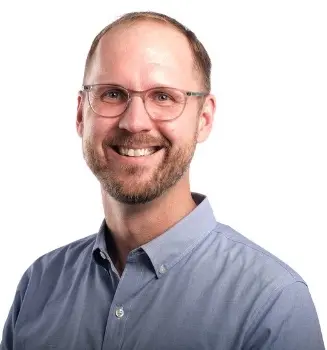 We're very focused on improving the performance of our heavy metal free materials to match or exceed heavy metal-based alternatives so that display makers don't even have to think about the decision to go heavy metal free.
Omid: So, from your perspective, where does the industry stand on this issue?
Jeff: We've observed that many brands are not interested in adopting lead and other heavy metals in their products. The quantum dots (QDs) used in Samsung panels, among many others, have always been heavy metal and rare earth free since 2015. The idea of using lead-based quantum dots comes up occasionally as II-VI semiconductors are easier to work with than III-V, like indium phosphide (InP), which we have used to make QDs since 2015.
Omid: That's interesting. You mentioned InP, how does the availability of this material affect its use in QDs?
Respondent: Indium isn't actually that rare. It's used in every touch screen and transparent conductor globally. We believe there's an excess capacity worldwide above demand. In addition to China, South Korea, Japan and Canada are all significant contributors to the global supply of indium. Large supplies have also been identified here in the western US, so we may see some domestic production here in the future as well.
Omid: Many of our readers are aware of the global push to eliminate lead usage. How does this affect the display industry?
Jeff: All nations have been working to eliminate lead for decades. Even the US Army has moved to stop using lead in munitions. Going the other way in displays would be a backward step. Current quantum dot color conversion (QDCC) materials in shipping products are 100% heavy metal free today already. That means zero lead, zero cadmium. I think there are a couple reasons for that. The cadmium concentration in a QDCC device would be higher than the 100 ppm limit established by RoHS (the European union's restriction of hazardous substances in electrical and electronic equipment rules) so you would have to go back to the EU to ask for another exemption, which I think they would be unlikely to grant. More importantly, the second reason is performance. The heavy metal free solutions today are delivering amazing performance, so why would you bother?
Omid: Can you share some insights on the current performance of QDCC?
Jeff: Of course. The current QDCC optical performance is fantastic. At Display Week, we showed a commercially available QD-OLED TV panel that achieves >2,000 nits peak luminance, perfect black levels, >91% BT.2020 chromaticity gamut coverage and nearly 180-degree viewing angles. This set combines a multi-layer blue OLED emitter with inkjet-printed heavy metal free QDCC for the red and green colors. It's widely viewed as the best TV on the market today and it's really just getting started.
Omid: What about the environmental impact of InP QD? How does it stand under regulations such as the EU's RoHS?
Jeff: In 2019 and 2020, the Oeko Institute completed an extensive study specifically on InP QD on behalf of the EU to determine if restriction under the RoHS Directive was warranted and determined that it was not.
Omid: Speaking of the EU's RoHS, we are talking about one region, a significant region, and I am not sure if their standards are necessarily going to be relevant in other regions. Are we to expect similar restrictions globally?
Jeff: That's right, the EU certainly isn't alone in the world. Here in the US, we have TSCA and there are similar regulations in other regions. However, I would say that RoHS has really become the global standard-bearer for materials in consumer electronics. Other regions around the world really do look to their leadership on this. From a CE brand perspective, I think the analogy is a bit like car companies and California here in the US. There's a massive market with stricter standards than anywhere else, you want to sell into this massive market and you really don't want to make different versions for every region. So, as a brand, you pay a lot of attention to ensuring you comply with those regulations.
Omid: So what are Nanosys' future plans for QDCC materials?
Jeff: Nanosys' next-generation QDCC materials will continue to have zero heavy metals and achieve higher optical performance than the current gen, especially for green. These new green-emitting materials are based on a new quarternary structure. This material is nearly 2x better at absorbing blue light on a per-QD basis and will enable brighter, wider gamuts than current InP materials while potentially eliminating the need for at least one OLED emitter layer in the device—better performance while lowering the cost of production.
Omid: Are you of the belief then that there will be no lead in future display technologies?
Jeff: I am. I think it is unlikely we'll see lead in future display technologies. Today, the industry has a solution that delivers nearly perfect image quality with proven reliability and no heavy metals. There's a great roadmap for heavy metal free QDs to continue delivering ever better optical performance and stability. Based on the strides the panel makers are making in bringing up the manufacturing process, we think this technology will ultimately cost less than other large format OLEDs. Again, better performance, lower cost.
I think brands will continue experimenting with and evaluating lead-based materials for displays. They are always trying new ideas and looking to push the envelope any way they can, as they should! But, heavy metal free materials are setting a very high bar in terms of performance and cost and they are improving every day, moving the goalposts further out. So I think brand and product managers will ultimately have a hard time coming up with a rationale to add Lead to their products.