Note: I am delighted to yield most of my space today to the distinguised technology journalist Barbara Krasnoff. I will return briefly after Barbara has had her say. — Ken Werner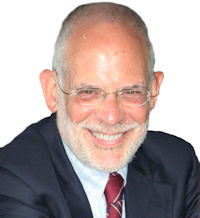 "Corning's Gorilla Glass may be the most popular shatter-resistant cover layer for smartphones today. The company website offers a long list of current products, including Samsung's popular Galaxy line and many of Motorola's phones. However, Motorola's Moto Z2 Force, one of whose selling points is its resistance to damage, is not one of them.

The Moto Z2 Force features many of the specifications expected of a high-end smartphone. A Qualcomm Snapdragon 835 processor with 4GB RAM, 64GB of storage (along with microSD card support), and a plethora of sensors. It uses a USB-C connector to power it, and like several current phones, lacks an audio jack. The back-facing camera is a dual 12MP with an f/2.0 aperture and a variety of features such as depth detection and laser autofocus; the front-facing 5MP camera has an f/2.2 aperture and a wide-angle 85-degree lens. And it offers a variety of add-on "Moto Mod" devices that magnetically attach to the back of the phone, such as a 360 camera and a projector.

Motorola's Moto Z2 Force is new, and already highly regarded, premium smartphone. Uncommonly for the segment, the phone's OLED display is protected by polymer layers rather than Corning Gorilla Glass. (Photo: Motorola)

Besides the Moto Mods, however, one of the most distinctive aspects of the Moto Z2 Force is the 5.5-inch Quad HD 1440 x 2560 AMOLED display, which is protected by what Motorola calls its ShatterShield. Originally introduced with the Droid Turbo 2 in 2015, the ShatterShield display is made up of several layers. Immediately above the base aluminum chassis layer is the AMOLED screen; above that, there's a dual touch layer. Placed over the touch layer are two protective lenses: an interior lens that, according to the company, "provides a clear protective shield that won't crack or shatter," and an exterior protective lens to guard against dents and abrasion.

An interesting aspect to the ShatterShield is that it contains no glass. While this means that it is far less likely to crack or shatter, it also means it is more vulnerable to scratches. For a while, Motorola offered users the chance to swap out the top exterior lens when/if it became scratched for about $30; however, the company no longer offers replacements. According to a Motorola representative, "the number of customers who used them was so small, we discontinued [the program] this year." Instead, it's suggested that phone owners user screen protectors.

I worked with the Moto Z2 Force for about a week, using it in the same way that I use my Nexus 6P (which is equipped with Gorilla Glass) — carrying it around in my pocket and in a compartment in my backpack. While I was very impressed by the AMOLED display, which is as bright and rich as you could wish, at the end of the week I did notice two or three scratches that were visible when the Moto was turned off (as opposed to my 6P's display, which after over a year of use is still relatively unscathed). So a screen protector is definitely recommended.

The Moto Z2 Force is available unlocked for $720 direct from Motorola or at most major carriers."
Barbara Krasnoff has been writing about technology for longer than she cares to admit. Her work can be found at Computerworld, HP's enterprise.nxt, and PC Magazine, among others. Her website can be found at Brooklynwriter.com.
More Details on the ShatterShield
This is Ken again, with a bit more detail on the "ShatterShield." Motorola claims "five layers of revolutionary protection," but that doesn't mean there are five protective cover layers. Moto lists the five layers as:
• A hardcoated exterior protective lens;
• An interior lens;
• A dual touch layer that "provides a second layer to maintain touchscreen performance in the event of an impact that damages the primary touch-sensitive layer;
• The AMOLED display, which "is flexible and absorbs shock"; and
• The aluminum chassis layer, which "is rigid and provides structural integrity and durability."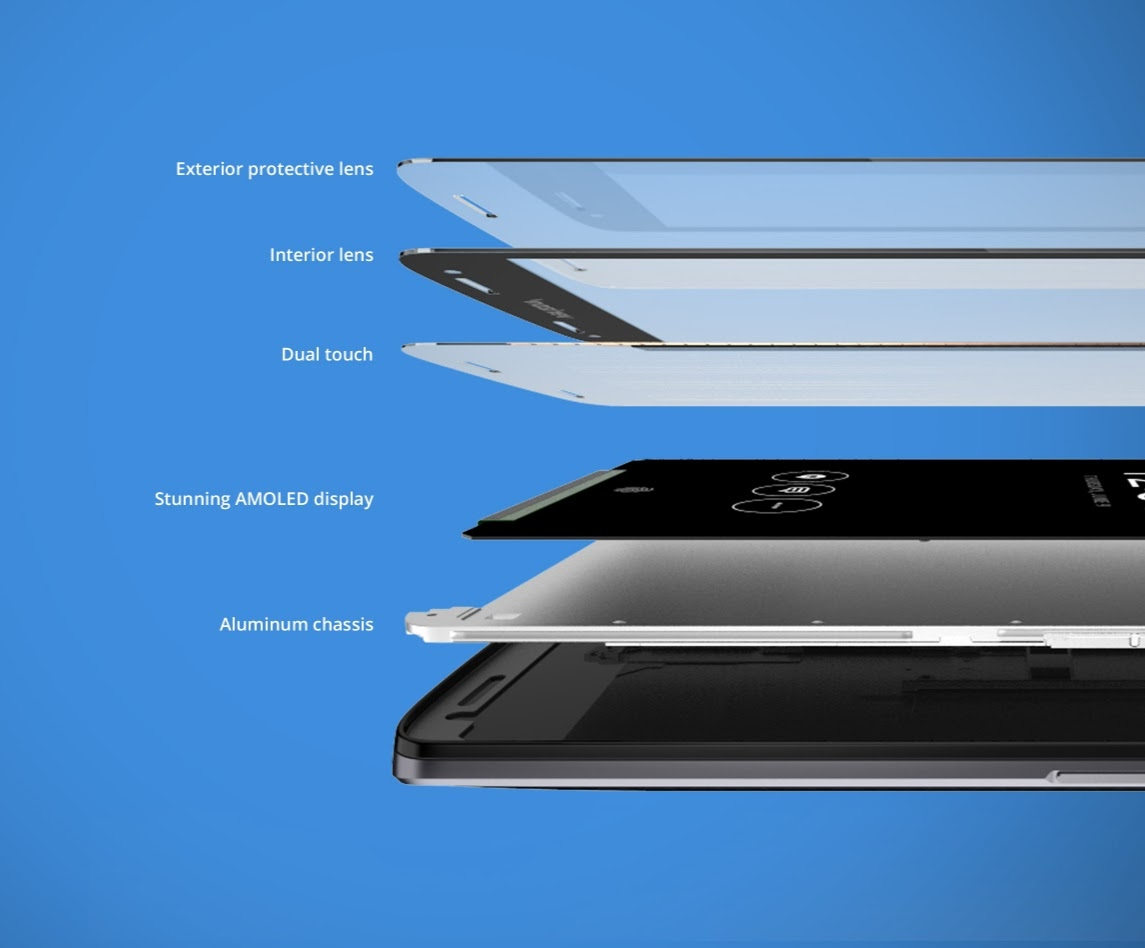 Motorola claims five layers of protection for the display, but only the two top lenses are analogous to the Gorilla Glass cover glass in other phones. (Graphic: Motorola)
As desirable as a rigid chassis and AMOLED display may be, they obviously can't be considered as protective layers over the display. The redundant touch screen may be a nice idea, but phones with glass cover layers have touch screens, too. So, what we really have is the two polymer lenses as direct replacements for the Gorilla Glass in other phones.
Once we look at Moto's "five layers" in detail, some questions arise. If the AMOLED display is flexible, do we need a rigid chassis to protect it? (A rigid chassis may help other components survive "the thousand natural shocks [smartphones are] heir to," but how does it help the flexible OLED display?)
Do the two-layer shield and the additional layer in the touch screen create significant additional reflections or decrease the transmissivity of the optical stack?
We would be happy to publish appropriate responses from Moto's technical team. — Ken Werner
Ken Werner is Principal of Nutmeg Consultants, specializing in the display industry, manufacturing, technology, and applications, including mobile devices and television. He consults for attorneys, investment analysts, and companies re-positioning themselves within the display industry or using displays in their products. He is the 2017 recipient of the Society for Information Display's Lewis and Beatrice Winner Award. You can reach him at [email protected].