Quantum dots and related approaches for tailoring and improving the quality of light for specific applications provide a remarkable bang for the buck, which is why they are rapidly penetrating the display and lighting markets.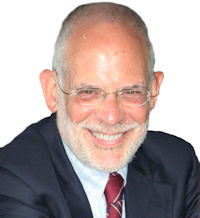 Recently, Gary Johnson of Tektronix in Beaverton, Oregon – who is also secretary of SID's Pacific Northwest (PNW) Chapter – sent me a presentation delivered at a recent PNW meeting by Juanita Kurtin, founder and CTO of Pacific Light Technologies (PLT); a venture-funded company established in Portland in 2011.
Kurtin took the position that on-chip quantum dots are the only QDs that can go into lighting, citing the cost-effective architecture and small source size. PLT's solution is unique, she said, because it features built-in protective layers, so no external environmental seal is required. The material is handled in air like phosphors, and the material has 'phosphor-like stability'. It is tailored for the heat and luminous flux of on-chip environments. Kurtin presented encouraging stability data.
Second, the absorbance spectrum of PLT's materials, she said, barely overlaps with QD emission spectra. This very low self-absorption "enable[s] the high concentration required for on-chip applications and colour combinations."
Third, the dot-on-chip approach provides a drop-in replacement for any white LED. It works for all sizes of display, and is the "only QD solution for lighting".
PLT's dots are cadmium-based, as you would expect for an on-chip approach, but the company is investigating cadmium-free materials.
PLT's senior team comes from just the places you would like them to come from for this sort of development program, and it is intriguing that a start-up may be moving ahead faster on the on-chip materials problem than better-known companies that have been in the business longer. Still, it was not clear from the presentation exactly what PLT has done to make their materials more stable. That will be a story for another time.
In my previous Display Daily, I discuss StoreDot's organic-film alternative to semiconductor quantum dots (StoreDot: An Organic Quantum Dot Alternative). Nanosys corporate communications manager Jeff Yurek saw table and figure supplied by StoreDot, and observed that the chart's data for QDEF – for which Nanosys supplies the quantum dots – was for a three-year-old product.
"All formulations have improved significantly since 2013," said Yurek, "as we move from targeting sRGB to Rec.2020. For example, we're now shipping deeper wavelengths at sub-30nm red and green, along with better lifetime and efficiency. Thought you might find it interesting, so I've attached an updated chart with 2016 QDEF data added…[and I] took the liberty to bring the Samsung data up to speed while I was there."
The accompanying table and figure are Yurek's update of StoreDot's original, which can be found in the previous article.
MolecuLED
2013 QDEF
Samsung QD
Nanosys 2016 QDEF
Red
Peak
~617nm
~607nm
~625nm
~633nm
FWHM
~50nm
~40nm
~57nm
~29nm
Green
Peak
~540nm
~544nm
~532nm
~524nm
FWHM
~45nm
~35nm
~58nm
~28nm
QY film
75%
70%
70%
85%
Lifetime
20k hours
30k hours
30k hours
50k hours
Materials
"Organic"
CdSe
InP
CdSe
Source: Storedot