Mitsubishi has released more information regarding its new Emirai 4 concept car, featuring a range of next-generation driving assistance and safety mechanisms that have been designed to reduce road traffic accidents.
The new vehicle features an augmented reality heads-up display able to emphasise road markings during periods of poor visibility, such as in bad weather, using a high-accuracy locator and 3D mapping.
The Emirai 4 will also feature a smart slider that allows drivers to adjust a variety of in-car settings without taking their eyes off the road. A degree of user customisation is also possible, enabling the driver to adjust the slider's settings to their preference.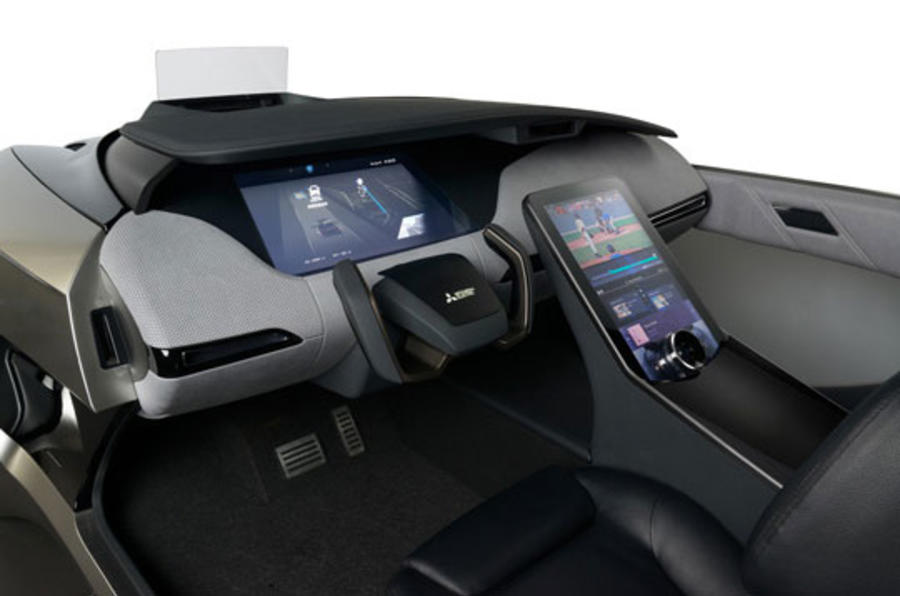 The vehicle's special crossed-image display uses a half mirror with a diagonal LCD panel and another LCD screen showing a vertical virtual image to provide the driver with a 3D picture of their immediate surroundings.
The futuristic car also features driver-sensing technology, which monitors passengers' head movements and postures to deliver alerts to warn of potentially dangerous driving behaviour, as well as facilitating a smooth transition from automated to manual driving and adjusting air conditioning settings.
The Mitsubishi Emirai 4 will be shown at the 45th Tokyo Motor Show at the Tokyo Big Sight exhibition centre, from October 27th to November 5th. Mitsubishi are also taking this opportunity to demonstrate their new Safe and Secure Lighting System by installing it into the Emirai 4.