Mercury Systems, a technology provider for aerospace and defense missions, has been awarded a significant five-year contract by the U.S. Naval Air Systems Command. The contract, valued at up to $83 million, is to deliver state-of-the-art, high-definition, digital head-up display (HUD) systems for the T-45 Goshawk training aircraft.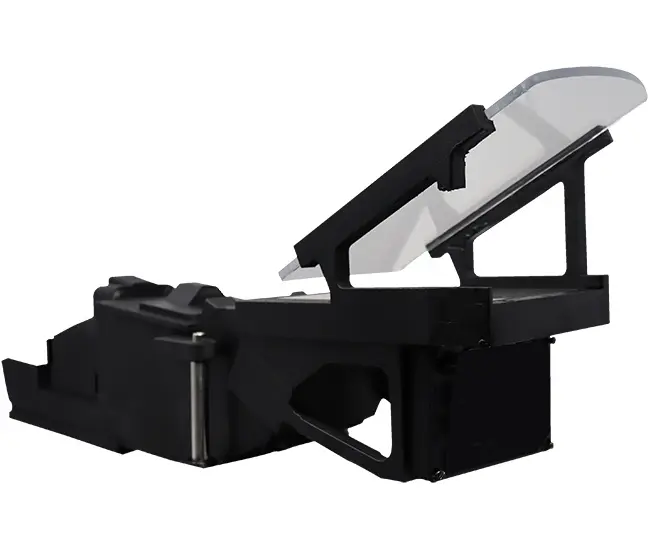 Source: Mercury Systems
As part of this program, Mercury Systems plans to supply nearly 300 HUD systems, with an initial production order worth $45 million. The T-45 Goshawk, a tandem-seat jet trainer, serves as a crucial platform for training Navy and Marine Corps aviators to fly advanced fighter jets such as the F/A-18E/F Super Hornet, F-35 Lightning, EA-18G Growler, as well as tactical airborne early warning aircraft like the E-2 Hawkeye. Leveraging Mercury's low-profile HUD design, the new T-45 HUD integrates an innovative camera system, minimizing pilot discomfort, enhancing situational awareness, and optimizing the aviator's field-of-view. It meets the stringent DAL-A certification standards, ensuring its suitability for critical flight operations, including aircraft carrier landings.
Traditionally, pilots have had to process a vast amount of rapidly changing data while in flight, often necessitating a shift in attention from the skies to various instruments. Mercury's advanced HUD in the T-45 addresses the obsolescence challenges faced by the aircraft, ensuring that pilots are trained in a realistic operational environment. This modern HUD system overcomes the limitations of older analog HUDs, which are bulky, out of production, and incompatible with the enhanced vision systems used in contemporary fighter jets. The integration of Mercury's HUD also aligns with forthcoming T-45 avionics upgrades.
| Feature | Description |
| --- | --- |
| Resolution | 1080p video with high-resolution symbology |
| Contrast Ratio | High contrast ratio |
| Total Field of View (TFOV) | >240 degrees |
| Brightness Range | Adjustable brightness from 0.03fL to >2200 fL |
| Night-Vision Capability | NVIS capable for clear and crisp imagery in direct sunlight and at night |
| DAL-A Certification | Certifiable to function as a primary flight display |
| Digital Light Engine (DLE) Technology | Integrated SoC supports enhanced vision systems and can be updated for new interfaces |
| Low-Profile Waveguide Option | Accommodates large area displays to minimize pilot discomfort |
| Non-Obstructive Camera | Records live video overlaid with symbology for debriefing and training purposes |
| Ruggedness | MIL-STD 810G compliant and designed for durability |
| Mean Time Between Failures (MTBF) | 8,000 hours MTBF to lower the risk of failure and lifecycle maintenance costs |
| Minimal Component Design | Built with fewer components for simplified maintenance |
| Mean Time to Repair | No more than 30 minutes for repairs |
| Startup Time | Quick 1-minute startup time |
| Cooling | Conduction and convection cooled for optimal performance |