Los Angeles County Metropolitan Transportation Authority (Metro), one of the largest transit systems in the United States, has selected Papercast for their energy-efficient, solar-powered digital bus stop displays. Papercast is a global leader in providing battery and solar-powered e-paper passenger information displays, known for their eco-friendliness and innovative technology.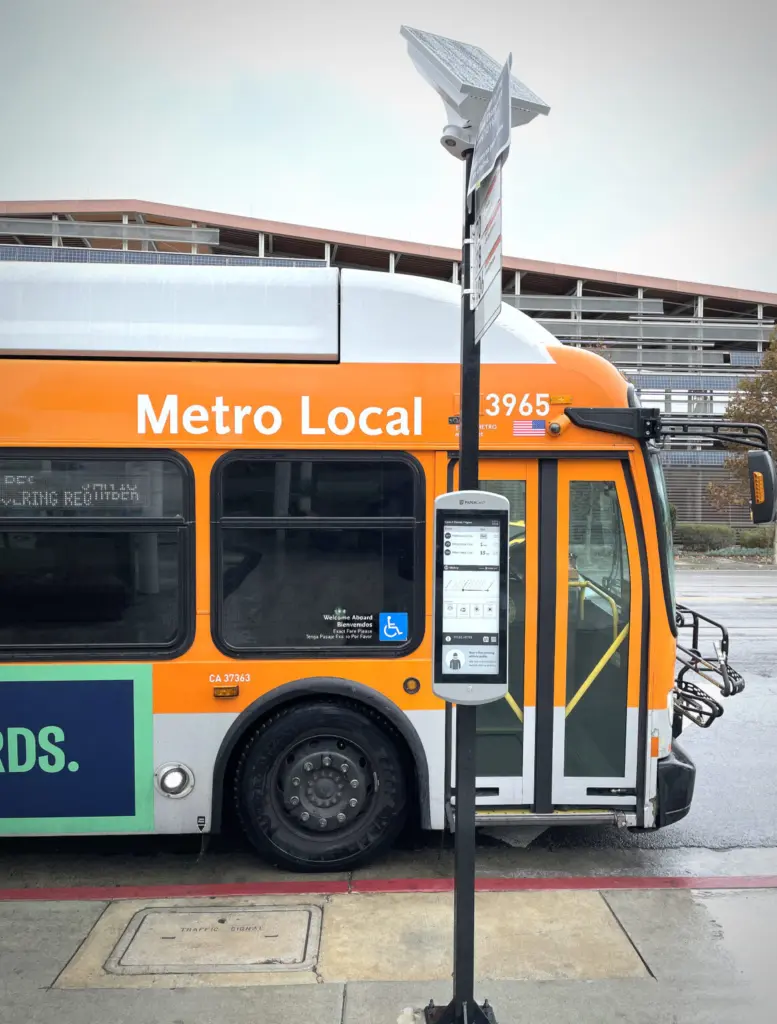 This move comes after Papercast's recent expansion into the North American market, signified by a new office in LA and a dedicated business development and operations team. The aim is to enhance the passenger experience by providing real-time bus arrival information. This data integration helps increase certainty about bus arrivals, leading to improved customer satisfaction.
Papercast emerged as the preferred choice after LA Metro conducted a rigorous 16-month pilot program evaluating multiple e-paper providers. The plan is to install Papercast's 13" and 23" solar-powered e-paper displays onto existing LA Metro transit poles along the NextGen 204 line on Vermont Avenue. This effort is part of LA Metro's broader strategy to enhance customer experience and build ridership across the county. It fits into Metro's post-pandemic recovery and growth plan, called the NextGen Bus Plan, which aims to create a reimagined world-class bus system focused on customer needs and experiences.
LA Metro also aims to incorporate these electronic displays throughout Los Angeles County to provide real-time bus arrival information, not only for Metro buses but also from municipal transit agencies serving the same stops. The displays are managed through Papercast's cloud-connected content management system (CMS), offering LA Metro simple API integration with real-time data feeds from multiple operators, as well as a suite of features for creating, publishing, and managing content. The system also provides secure and remote display monitoring, operations management, and diagnostics.