LG Electronics has launched a Signage Design competition for innovative professional designers and architects. This is the first competition that the company has launched and its aim is to push the boundaries of artistic design within four categories.
Design proposals are to be submitted using LG's flexible open frame OLED and ultra-stretch LCD digital signage displays. The winner of each category will win $25,000. The competition is supported and endorsed by the Dubai Design and Fashion Council which was established by the Dubai Government to raise the profile of Dubai.
There are four award categories for the different kinds of displays.
The competition will start on 12th April at the LG Signage Design Summit scheduled to be held at the Armani hotel in Dubai. The deadline for the submissions for the first LG Signage Design competition is 23rd May. The winners of each category will be announced in July 2017.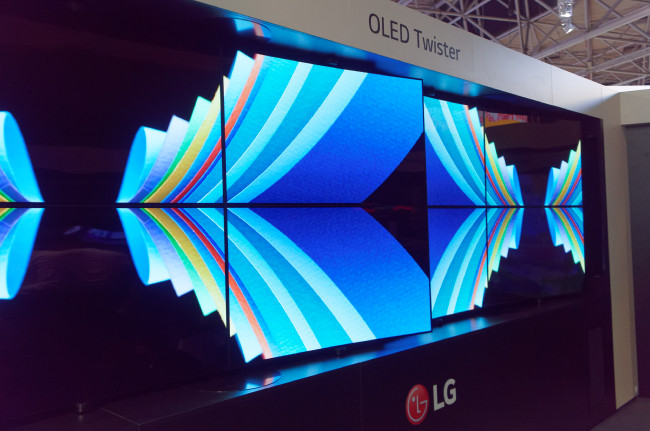 LG's Flexible OLEDs at ISE Image:Meko