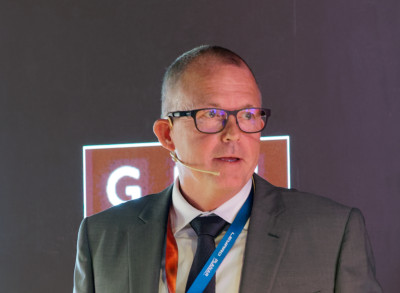 CEO of the European business, Marco Bruines, a veteran of the BarcoLeyard JV, opened the event. The company is developing its presence in Europe (the parent is, of course, Chinese – Man. Ed) and has a new factory in Presov, Slovakia that opened last year and has 65 people there who are performing factory acceptance test for product from China and the US. It is also doing some assembly work. Assembly in Europe will increase over time to improve flexibility and to help those that need to buy European product.
There is a new office in Moscow which is just getting demo equipment and the company is also finalising the establishment of an office in Dubai. Overall, there are close to 120 employees in Europe, now.
There is a new showroom in Barcelona and the company had management already in Barcelona and so the headquarters is also there, although the CEO, Bruines is from Amsterdam. He said that most of his management team suggested their own countries, but, especially, Germans, French and British would not be so keen to go to each other's countries!
Barcelona is also OK as a 'central' location if you look at the whole of EMEA and not just Europe!
The premises chosen are new and close to the Marina district which is a popular destination. The company has bought the location and has spent €1.5 million on the premises and equipping it. Bruines said that this reinforces the point that Leyard is hear to stay.
The company has a lot of target vertical markets and the company has a number of exhibitions in planning this year.
ISE
IBC
Milipol
DSE Londo
ProLight & Sound
AV-UserClub Europe UK
etc…
In each country, there are staff locally that are truly local – the European company has no Chinese management and the plan is to stay local and European.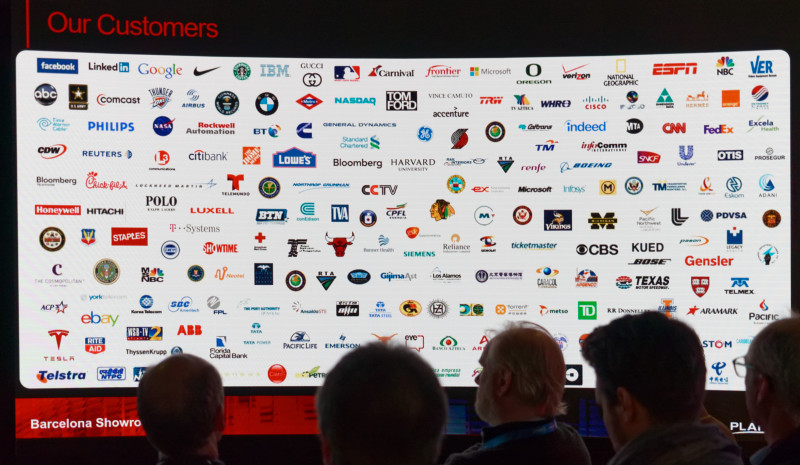 Leyard has an impressive customer list. Image:Meko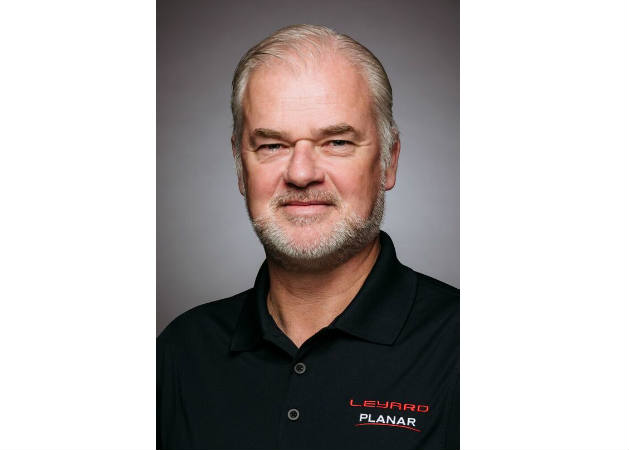 Chris van Elslander is the Sales Director, since the beginning of the year, and also used to be with Barco, from where he joined around two months ago. His theme is that you need to 'Think global, act local'. He will not be based in Barcelona, however. Van Elslander said that he is hiring quickly and he went through a lot of his sales policies, none of which would surprise any of our readers!
There are three business development specialists in Broadcast, Rental and Staging and Control Rooms and it will also be grown to include Retail. The Business Development team is looking to develop these segments initially and will later expand to other vertical markets
Turning to product, Christian Orcin Torner, VP of Product Marketing in EMEA said there are seven key categories:
LED video walls
LCD video walls
Large Format LCDs and 4K displays
Touch displays
Image processing
3D displays
Desktop monitors
(we were slightly surprised by the last one!)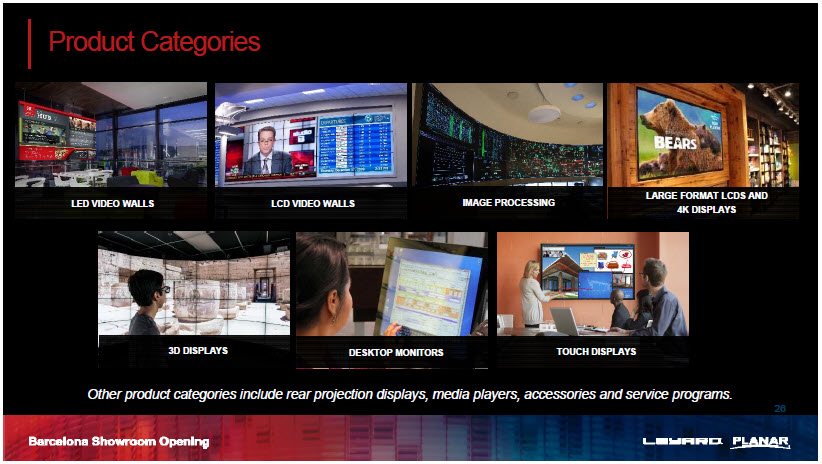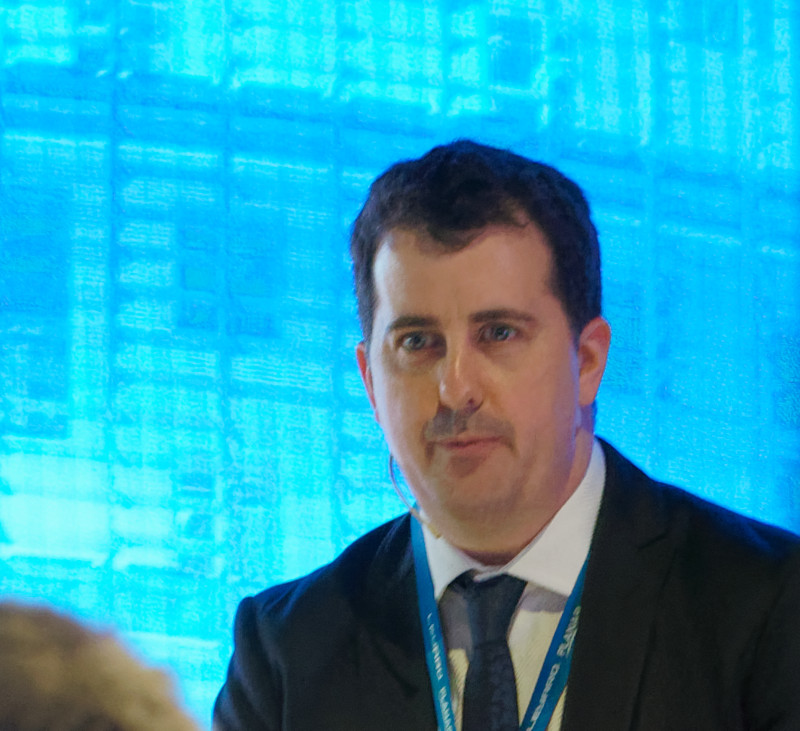 However, the focus is on premium solutions, and Leyard has been a pioneer in the small pitch LED market. That remains a key segment. On the other hand, the company bought Planar and acquired video walls and cube products, but Planar was also a 'top of the line' supplier. As well as the Leyard LEDs, Planar products will be promoted at the new showroom.
The company plans to keep acquiring innovative companies in the future. The aim for an acquisition is usually to expand the product range, van Elslander said.
Orcin Torner looked at the firm's product plans and first he turned to the DirectLight 0.7mm which was shown at ISE this year. The technology allows a 4K display in 3m x 1.69m and 8k in 6.0 x 3.4m
At ISE, generation 3 (G3) of the Matrix range of video walls was also launched.
In 2018, there will be more new products, both at the high end and also at the 'bottom of the pyramid' for customers with with lower budgets.
The TVF LED series is aimed at lower budget applications and was launched at ISE.
VersaLight is the mainstream of LED products and there has been less focus there in recent years, because of the emphasis on small pitch, but the company knows that it needs to be strong in the mainstream, so is developing products with up to 6mm indoor and 8mm outdoor.
The company is also developing new controllers so that systems will not need external video controllers. There will be new magnesium chassis products for the rental LED market.
Leyard was the pioneer of 16:9 aspect ratio LEDs, with the TWA series which has been around for three years and this range will be refreshed.
The company will also announce a lower cost, mainstream video wall product range. It also hopes to reintroduce transparent OLEDs which Planar previously supplied and would like to supply again.
In Europe, the market is different from the US or Asia, so the product group will be aiming to supply products that match the local requirements and that are competitive in the local market.
Leyard is developing a partner training programme for installation and support.