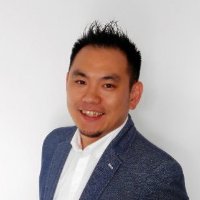 According to Digitimes, sales of Lenovo's Motorola-brand smartphones have been increasing in Brazil, India and the US, and Lenovo expects similar increases in other markets in 2017, particularly in Asia-Pacific. Digitimes was quoting William Tsai of Lenovo (pictured)
The proportion of handset sales in India, purchased online, has risen from nearly 5% in 2014 to nearly 35% currently. Also, sales of Lenovo-branded and Moto-brand phones in India, are the top sellers on Amazon and Flipkart, the two largest online sales channels.
The Moto brand ranks as the fourth largest vendor in the US, after Apple, Samsung and LG Electronics. In Brazil, the Lenovo and Moto brands previously accounted for around 30-40% share in the market. In Indonesia, Thailand and the Philippines, sales of Lenovo-brand smartphones have also been rising.
Lenovo plans to tackle the markets of Malaysia, Singapore, Japan and Australia in 2017.
Tsai also told the blog that sales of 'Mods' are good with an average of 1.5 Mods sold with each phone that accepts them.
Analyst Comment
One of our writers said that his Moto phone is 'the best one I ever had!'. (BR)