"Based on our research, 68% of teachers believed that VR will help overcome financial or physical barriers to learning."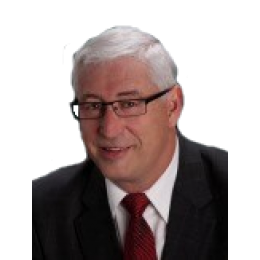 According to Rick Henderson, Director of Global Education Solutions, who is leading worldwide efforts in the virtual reality space for Lenovo, this is one of the reasons Lenovo was "all in" with virtual reality this year at TCEA 2019, one of the largest educational technology conferences in the U.S. This year the Lenovo booth was entirely dominated by the VR topic, with all four customer stations featuring their VR solution, a turnaround from their usual one-off positioning of VR. Lenovo also co-located their resources in CDW-G's and Google's separate but dedicated ballrooms.
Lenovo's offering was featured in their booth, as well as in the CDW-G and Google Ballrooms.
Speaking at a Google-sponsored event, Henderson, the honored speaker for "Expand the Classroom with the Lenovo VR Classroom", kept on steamrolling the factoids:
"Of the 20% of teachers who have used VR in the classroom, 97% of them say it increased engagement"

"Walmart now has forty thousand VR headsets to train their employees."
Lenovo's new all-in posture for VR, explains Henderson, comes on the heels of an eight month rollout to more than 250 education customers. Moving beyond the release of their Lenovo Mirage DayDream Solo head-mounted display [produced in partnership with Google], Lenovo's emphasis is now on providing a classroom ecosystem for VR-based instruction. This ecosystem appears scalable to the classroom, with built in SD card slot for lesson storage [the Mirage is preloaded more than a thousand virtual fieldtrips], a cleanable leather fabric insert, the Mirage Solo 3D camera, and Google Tour Creator.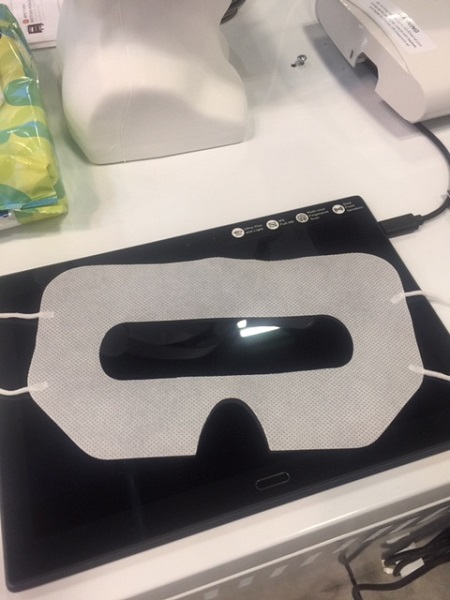 Q. What's new about the Lenovo all-in-one? A. The cleanable face inserts for student protection.
Building out their supportive ecosystem even further, the Lenovo VR Classroom The Lenovo HMD hardware is supplemented by the a teacher's control tablet, a mobile cart for storage, charging and transportation, and a dedicated router for improved wifi performance. The Lenovo VR Classroom also includes lesson plans and free training [provided by what they call "educational collaborators"] for classroom educators. And according to Henderson, the system was designed so simply that "you don't need any IT help." Hum, all this has been done before, by predecessors, so time will tell if all these extras are sustainable and modernizable.
For the future of VR in education, Henderson offered an interesting prediction: he forecast that, in two years or so, students will be asked to bring their VR HMD to class on their own dime. [Perhaps regularly available for purchase through the university bookstore.] Again, time will tell. But for now—Lenovo is all in. –Len Scrogan