Lenovo was promoting its consumer PCs and also, of course, the Motorola range. As we covered Lenovo quite a lot at CES, we focused mainly on the phones at MWC. Lots of the time was spent looking at the different 'Mods' that Lenovo has produced-. When the company first came up with the concept, the number of mods was relatively limited, but it has continued to develop and improve options and there were some interesting options at MWC.
Motorola has an existing high quality stereo speaker based on JBL technology and with an extra battery, but some have found the €79 entry point a little high, so Lenovo has developed an additional stereo speaker set that does not have a battery and doesn't have quite so good bass performance and costs €49. The JBL version has also been updated to version 2.
Motorola showed the Mod from last year that converts the phone to an Amazon Alexa system with stereo speakers, control of the system from the phone screen and a 15 hour battery.
Next we looked at a keyboard option for those that need to be able to create text on the move. It was developed by Livermorium, a third party company and was shown at CES. It will cost 'less than €100' in Europe.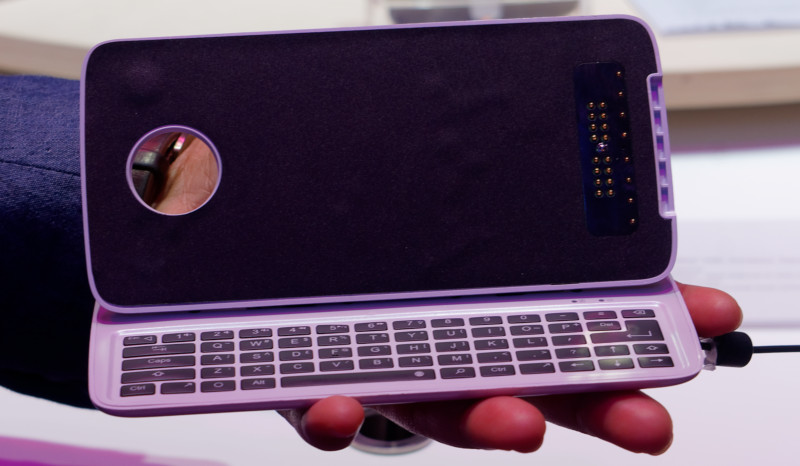 The Moto keyboard was developed by a third party company. Image:Meko
The main new Mod at MWC is a health device that can measure blood pressure (systolic and diastolic) as well as heart rate and blood oxygen. The system is planned to also deliver blood glucose level in the future (we'd show you the reporter's excellent vital signs, but readers might accuse us of bragging! Man. Ed.)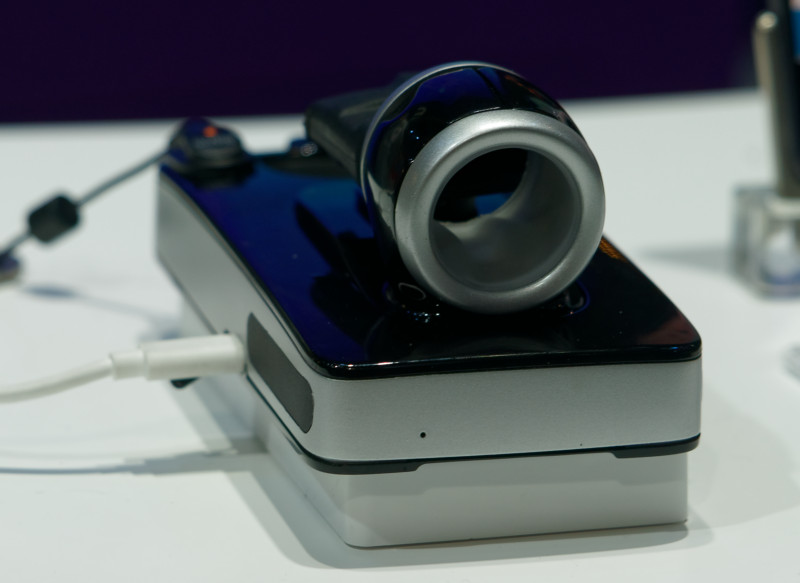 We tried the Moto Health Mod and can confirm it works well. Image:Meko
Yoga Range is Updated and Extended
Under the Lenovo brand, the company used MWC to launch the Yoga 530, a new 14″ version of the Windows 10-based convertibles as well as the new Yoga 730 which is available with 13″ and 15″ displays.
The 530 uses an 8th Gen Core i7 processor and has up to 16GB of RAM and up to 512GB of storage and either a 14″ FHD IPS or 1366 x 768 touchscreen (and with 250 cd/m² of output). Graphics can either be Intel or GeForce MX130. It supports the optional Lenovo Active pen.
The 730 also goes up to an 8th Gen Core i7 and storage goes up to 1TB. Graphics are boosted to a GTX1050. There are four display options, 13.3″ and 15.6″ sizes with UltraHD or FullHD. Connectivity is via ThunderBolt3 (1 or 2 depending on model) and USB Type-C as well as an HDMI on one version.