Barco has released the Eonis 22″ review monitor in Japan. The FullHD monitor MDRC-2222 succeeds the MDRC-2122 and has a 21.5″ IPS panel with 300 cd/m² of brightness. The monitor now has DisplayPort as well as DVI-I and the power consumption has been reduced to 20W. There is an optional model with touch and another with a protective panel. The company has a target volume of 3,000 units per year.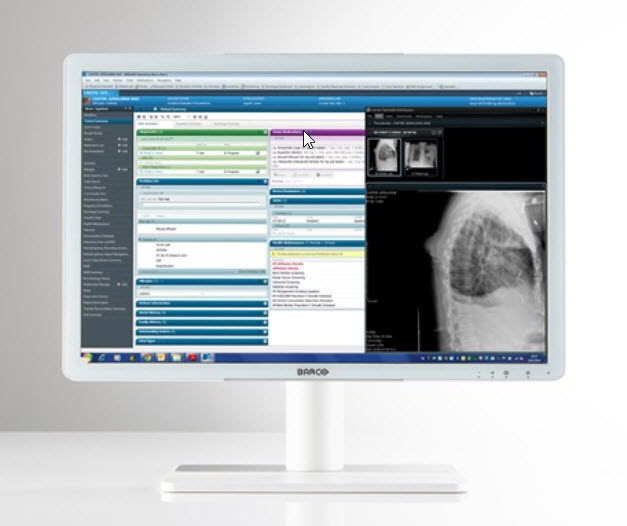 Peerless-AV announced that its British manufactured KIPC2 Indoor Portrait Kiosks are now available for displays up to 65″, with new "back-to-back" models and standard options (speaker/camera) for single-sided 40″ – 65″ displays. They will be shown at the ISE 2018 show and are available in gloss black or silver. They support displays up to 4″ (101mm) deep and up to a weight of 68kg (150lbs) and the cabinet includes two thermostat-controlled fans that exhaust heat from inside to ensure optimal operating temperature. There are versions of the slim cabinet for displays less than 1.81″ (46mm) deep and less than 3″ (76mm) deep. The cabinets can also accept a media player or other components.
Audio up to 35W per channel and a camera are available as options.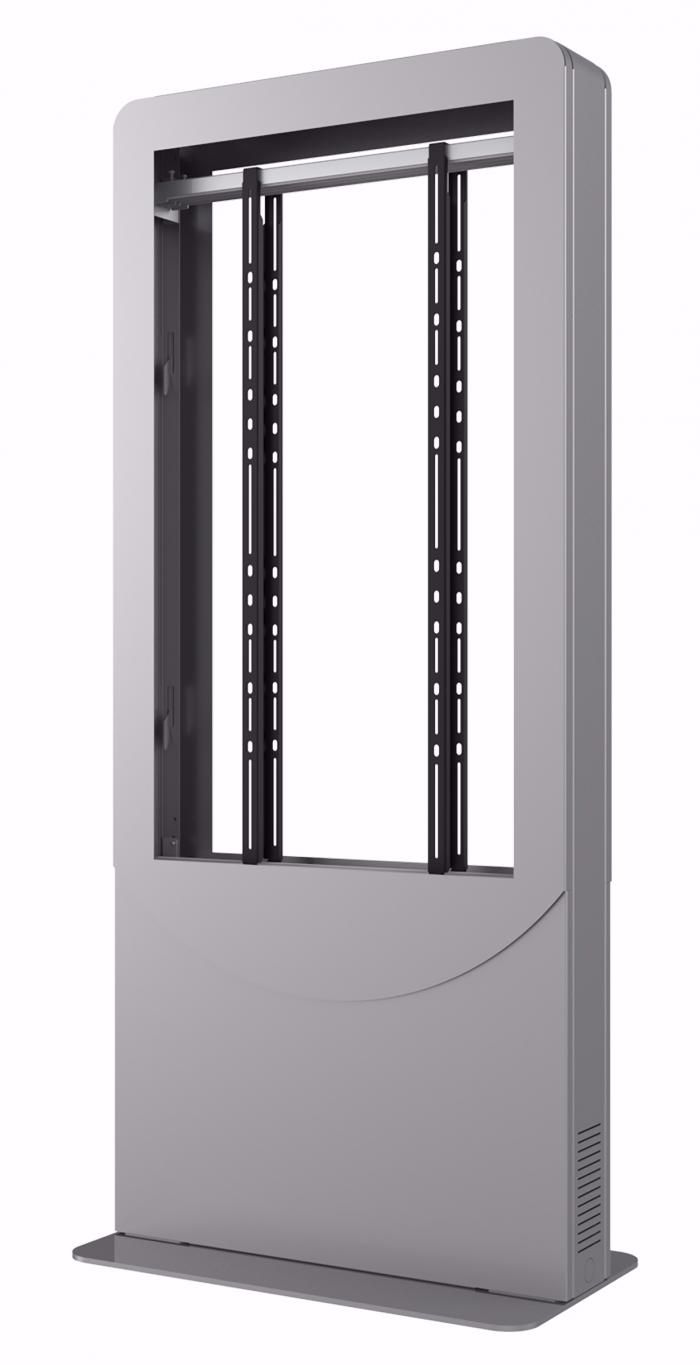 Review Display Systems (RDS) has a new 15.6″ module from Tianma that has an eDP interface. The NL192108AC18-01D as a resolution of 1920 x 1080, provides 400cd/m² of output, with a contrast ratio of 750:1 and is said to have 'wide' viewing angles. The Super Fine TFT display panel has dimensions of 363.8mm x 215.9mm x 6.3mm and weighs 610g. RDS said that it also has a motherboard from Fujitsu, the D3434-S, has support for Intel Core processors and also supports eDP.