UK and US customers can now pre-order Apple's new 12″ Macbook (Apple Plugs TV, Adds a New MacBook and erm…. Shows Some Watches), which features a single USB-C port. The waiting time is drastically different, though; while US buyers have a wait of up to three days, those in the UK will have to wait three-to-four weeks. Prices start at £875 ($1,280), scaling to £1,085 ($1,585).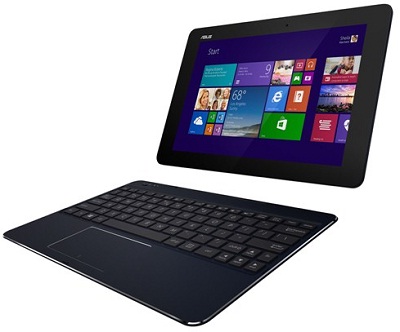 Asus' Transformer Book T100 Chi (Asus Swims Against Current With Mobile Announcements) is now on sale in the UK. It costs £335 ($490). The 12.5″ T300 Chi will follow in Q2, starting at £560 ($820).
In addition, China's Apple Daily claims that Asus will launch gaming notebooks with USB-C connectors in the second half of the year.
Christie's laser projectors – the CP42LH, D4K60LH and 4KLH (Display Monitor Vol 21 No 27) – are now on sale worldwide.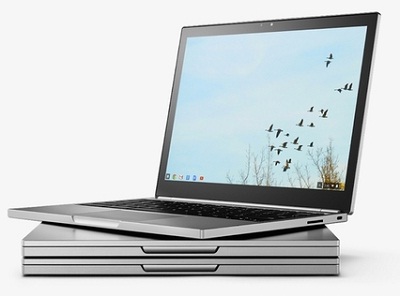 Google's second-generation Chromebook Pixel laptop (Google Boosts Pixel to Ludicrous Speed (Officially)) will go on sale in the UK on 21st April. The basic model (8GB RAM, 32GB storage and Core i5 processor) will cost £665 ($975). The higher-end unit (16GB RAM, 64GB storage and Core i7 processor) will cost £835 ($1,225).
Konka used the recent CITE show, in China, to introduce two quantum dot LCD TVs, using dots from QD Vision. The TVs are designed for the Chinese market and are high-end models.
We have received the price for Optoma's EH415ST short-throw DLP projector, shown at ISE. Prices will start at £915 ($1,345), depending on warranty.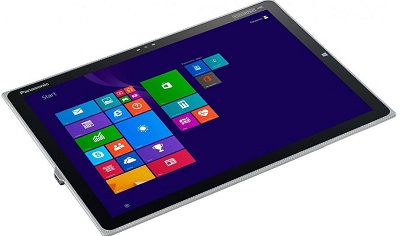 Panasonic will renew its Toughpad UltraHD tablet this year with a Core i5 Intel Broadwell processor. The 20″ tablet (Display Monitor Vol 20 No 3) will also have a full-size HDMI port added, which can carry UltraHD content at 60fps. It will be launched in July, for $3,000 – half the price of the first-generation model.
We also hear that Panasonic will release its PT-VW350 projectors in May. These are 3LCD models with Intel's WiDi technology – the world's first. They were first seen at ISE this year. The range consists of the PTVW355N (1280 x 720, 4,000 lumens) and PT-VX425N (1024 x 768, 4,500 lumens), which are networkable and feature Miracast. Two non-networkable variants, with similar base specifications, will also be launched: the PT-MIV350 and PT-VX42O.
All prices are ex VAT, where applicable.