On March 23 Value Electronics (VE) hosted the world's first demonstration of JVC's newest home cinema projector, the DLA-NX9. VE, a high-end A/V retailer and custom installer in the wealthy New York City suburb of Scarsdale, New, York has national and international connections, as last Saturday's JVC/Panasonic demonstration might suggest.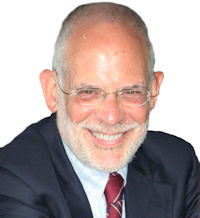 On June 12-13, 2019, VE will run its annual high-end TV shoot-out and evaluation at CE Week (Jacob Javits Center, New York City). If last year is an accurate predictor, the sets will be calibrated by recognized masters of the craft, with Hollywood and New York content people leading the judging — another indicator of VE's surprising influence.
But last Saturday's event was a one-product event. Well, really two, because the NX9 was being driven by Panasonic's new DP-UB9000 Ultra HD Blu-ray Player, and the two products had been tuned by their designers to work optimally with each other. This idea was hatched in Japan one evening as JVC and Panasonic engineers shared sushi and sake, said VE owner Robert Zohn. It takes just one push of a button to optimize all of the DP-UB9000's settings for the NX9.
The JVC DLA-NX9. I considered using a screen shot, but resizing an image with 3840 horizontal pixels to 800 pixels would be more deceptive than no photo at all. (Photo: JVC)
The NX9 uses three of JVC's new 0.69-inch, native-4K, liquid-crystal-on-silicon (LCOS) D-ILA imaging devices for true 4K resolution. Two HDMI/HDCP 2.2 connectors allow full-specification 4K signal input (4K60P, 4:4:4) with 18 Gb/sec bandwidth. The projector uses an e-shift technology to put an up-scaled 8K image on the screen, but it does not support 8K signal input. A 100-mm diameter lens with 18 elements in 16 groups gets the image to the screen. The projector throws 2200 lumens in high-bright mode, and a native contrast ration of 100,000:1 produces a dynamic contrast ratio of 1,000,000:1, according to JVC. The color gamut exceeds DCI-P3.
The Panasonic duo digests and puts out HDR10 static metadata. The NX9 has an auto tone mapping function which, if I understand it properly (and I may not), takes the static metadata and adjusts it depending on what's on the screen, thus creating effective dynamic metadata.
What Does it Look Like?
So how well did all this work? Very, very impressively. We viewed the 4K native images (e-shift turned off) on a 110-inch, 1.1-gain screen at about 17 foot-Lamberts, said Kris Deering of DeepDive AV, who had calibrated the system and was serving as commentator/projectionist. The high contrast made the specular highlights look very (but not unnaturally) bright. The native 4K content was a travelogue of Peru, and every llama hair, whether in bright sun or dark shadow could be clearly seen, as could subtle variations in color. My 10-year granddaughter Amber, who is a noted llama afficionado, was thrilled.
Deering said something at this point that seemed strange to me at the time. He said that we finally have a projector that gives a flat-panel-like image. As I recall, we have spent decades trying to get flat panels to emulate projected cinema quality, but I finally got it: This projected image that produced specular highlight that have all the punch provided by a premium UHD LCD-TV.
Now, this is dangerous. It's very hard to subjectively determine image quality in the absence of side-by-side comparisons and a wide variety of content. But in for a penny, in for a pound: The images tossed on the screen by the DLA-NX9 may well be the most beautiful and artifact-free images intended for in-home viewing I have ever seen.
Of course, this kind of quality doesn't come cheap. The MSRP for the NX9 is $17,999, and $999 for the Panasonic DP-UB9000. And then you have build a home theater. But it is beautiful. – KW
Ken Werner is Principal of Nutmeg Consultants, specializing in the display industry, manufacturing, technology, and applications, including mobile devices, automotive, and television. He consults for attorneys, investment analysts, and companies re-positioning themselves within the display industry or using displays in their products. He is the 2017 recipient of the Society for Information Display's Lewis and Beatrice Winner Award. You can reach him at [email protected]
Analyst Comment
I saw a preview of this projector at ISE and it was mighty impressive, but I had just come from looking at Sony's stunning Crystal LED in native 8K, so the contrast and brightness of the JVC just didn't 'pop' in the same way. Although the native contrast of the projector may be incredibly high, the reality is that projection always suffers from much lower system contrast because of the effect of reflections of the image on the screen from the environment (including from the faces of viewers) and back onto the screen. This limits the overall contrast. (BR)