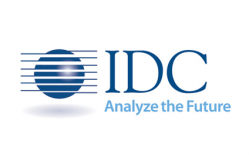 IT spending for the SMB market in Western Europe is expected to reach $125.3 billion in 2017, with growth of 3.4% over 2016. According to a new study from IDC, IT spending will exceed $137 million by 2021, generating a 2.5% CAGR over the 2016 to 2021 forecast period. In Western Europe, IT spending by the SMB market represents a third of total spending. SMBs are the heart of the Western European economic structure, accounting for more than 99% of the business population and more than two-thirds of total employment.
IDC said that SMBs are spread across all vertical markets and are characterised by high heterogeneity, both in the structure and in their contributions across the region in terms of value-added and employment creation. SMBs are more concentrated on services in terms of number of companies, and according to a recent OECD publication, their value-added and employment contribution is higher in distribution and professional services than in manufacturing.
Carla La Croce, research analyst, IDC European Industry Solutions, Customer Insight, and Analysis commented:
"SMBs show resilience and a propensity to invest. Conditions have improved for SMBs, as there have been improvements in access to markets, thanks to an enhanced physical and ICT infrastructure, reforms in regulations, and easier access to information and finance.

The digital transformation journey posed challenges to SMBs, which were more reluctant in the past to abandon traditional solutions. Cloud, Big Data and analytics, and the Internet of Things, combined with artificial intelligence and cognitive systems are unavoidable technologies that are essential to tackle everyday business challenges".
2017 and 2021 IT Spending Shares (%) and Total ($M)
Source: IDC's Western European SMB IT Spending Pivot Table, 1Q17, July 2017
Within IDC's SMB research, the number of employees that work for an organisation in a country determines company size. IDC defines SMBs in Western Europe as companies and organisations with fewer than 500 employees. Companies are classified into different groups according to their business size, based on the number of employees by country. IT spending forecasts are segmented into IDC's 19 standard vertical markets: banking, insurance, securities and investment services, discrete manufacturing, process manufacturing, retail, wholesale, professional services, personal and consumer services, healthcare provider, transportation, telecommunications, media, utilities, construction, resource industries, federal/central government, state/local government, and education.