Disruption or no disruption, physical stores have a long life ahead of them yet. Although 97% of retailers have admitted that they have been impacted by digital disruption, the high street is still very much alive – it simply needs a spot of reinvention.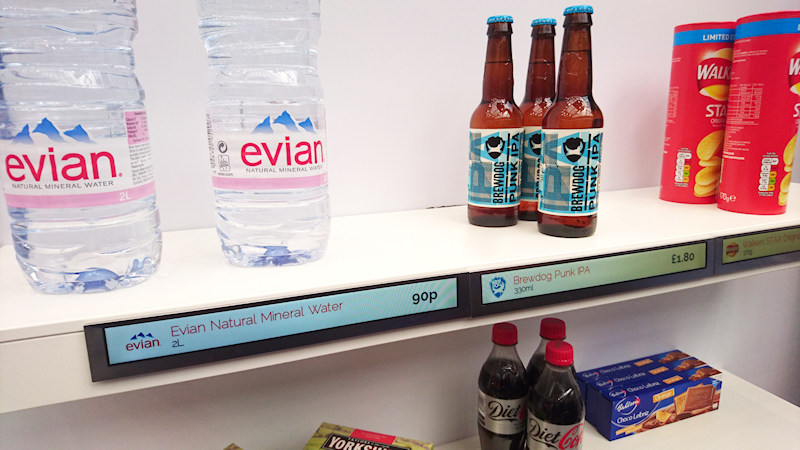 In Fujitsu UK's latest research The Forgotten Shop Floor, Managing Director Rupal Karia explains why physical stores are every bit as relevant as their digital disruptors. "Digital has not killed the high street," he says. "It continues to hold a place on consumer hearts. Instead, digital has simply altered our expectations. As consumers, we now expect physical channels to reflect digital ones, and to be engaging, personalised and hassle-free."
What Mr Karia (and Fujitu's report) propose is that the high street is in the grip of an 'unprecedented evolution,' – one that sees technology redefining the role of a brick and mortar store. Retail Week also recently revealed that 71% of consumers still make 60% of their purchases in-store, and 11% even continue to shop exclusively in-store – but 35% use stores to browse, touch and feel items before buying online ('a concept known in the industry as 'showrooming.' Together, these insights indicate that it is not the popularity of stores that has shifted – but rather, what is expected from the experience.
Technology in the physical store
Technology – when it is done right – has been embraced by shoppers. 79% of survey respondents told Fujitsu that a positive technology experience would increase the likelihood of them spending out on additional items, and 61% said they have proactively chosen to buy an item from one store over another because they knew they would enjoy a better technology experience. These positive results reveal how technology can help retailers entice customers by closing channel gaps, and providing a seamless, slick, digitally physical shopping experience.
The concept of 'omnichannel' shopping is no longer just a marketing buzzword; it is a very real demand that consumers are increasingly expecting businesses to get right – and that are increasingly becoming frustrated with brands who get it wrong. Consumers want the lines to be blurred when it comes to their branded experience – regardless of whichever channel they are accessing it from, the message needs to stay consistent, and there is one digital solution that can narrow the gap more than any other…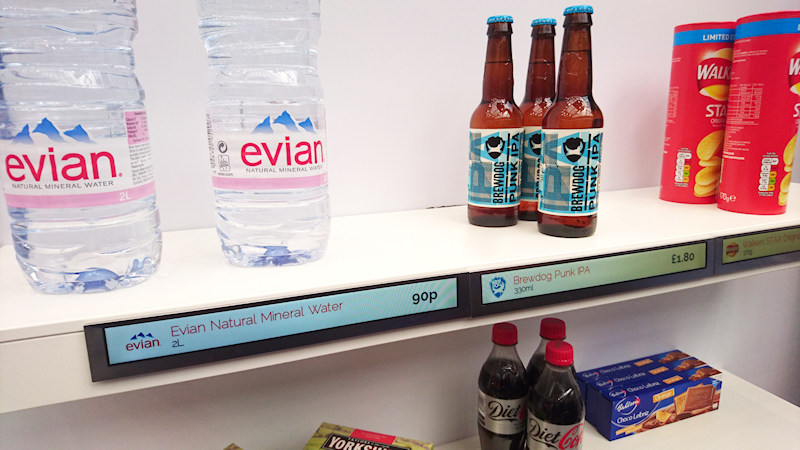 Electronic Shelf Labels
Electronic shelf labels have the potential to be a real game-changer when it comes to the retail experience.
From both the customer and the business' perspective, electronic labels and shelf edge displays provide a valuable solution. For a business, they can save the considerable expense associated with manually printing paper labels, as well as the time it takes to swap them over. From a customer's perspective, electronic shelf labels can create a truly seamless shopping experience that provide brand consistency, and the best of digital and physical shopping experiences:
POS Technology Integration
Electronic shelf edge labels can be integrated with retail POS systems and other external web applications to enable flexible, dynamic pricing updates. As a result, shelf edge pricing can be remotely updated on a global scale with the click of a button. This can help brands to improve workflow, and significantly reduce traditional overheads associated with paper labels.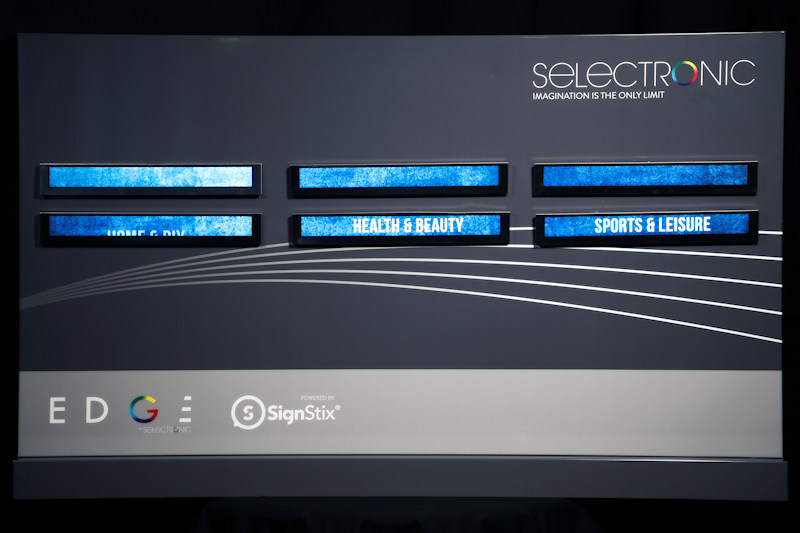 Reviews
One of the most popular aspects of online shopping is the ability to read, compare and analyze what other customers have said about a specific product. This is particularly true when it comes to high-ticket items that might require more thought before committing to a purchase, and the power of review should not be underestimated. More than 88% of online shoppers incorporate reviews into their purchase decision, and if a retailer is seeking to achieve omnichannel status, the shopper's ability to read reviews should play an intrinsic part in their strategy. Electronic shelf edge displays can be used to display the latest reviews from real customers immediately in-store, without the customer having to carry out their research separately.
Product Recommendations
"Frequently bought together" sections of a website are great for increasing up-sells and cross-sells, and with shelf edge displays they are also ideal for physical stores. Engaging digital displays highlighting other products available in-store provide valuable experiences for customers, and profitable experiences for businesses.
Where will the technology go?
The points listed above are just some of the ways in which electronic shelf edge labels can be used right now – but their dynamic nature also makes them incredibly future-proof.
The direction that the high street is taking is that of 'destinations' rather than 'stores.' Brick-and-mortar spaces are becoming a place that customers enter because they are seeking something more than the instant gratification that online shopping brings – they want something entirely more experiential. To stand out from the crowd, retailers need to be prepared to offer seamless shopping experiences that can reinvigorate the physical store, providing a one-stop destination that caters for every potential need or demand a customer may have, regardless of whichever channel a customer may have started their journey on. Electronic shelf edge displays can help to do exactly that – and as the capability of the technology grows and develops, so too will its uses and applications. – Libby Davies – Signstix.com
Sources:
Retail Week: (Registration required)
Fujitsu UK: Fujitsu Retail-The Forgotten Shop Floor Report.pdf
Thanks to Libby for this article which we requested after seeing another she created and after seeing some of the new ESL solutions at the Digital Retail Expo a few weeks ago. (BR)