Hisense says it has conducted a study on UK TV owners' viewing habits to better understand consumer preferences in this key international market. The research revealed that 34% of UK households plan to upgrade their televisions, with picture quality (73%), screen size (70%), and sound quality (58%) being the top priorities for consumers considering a purchase.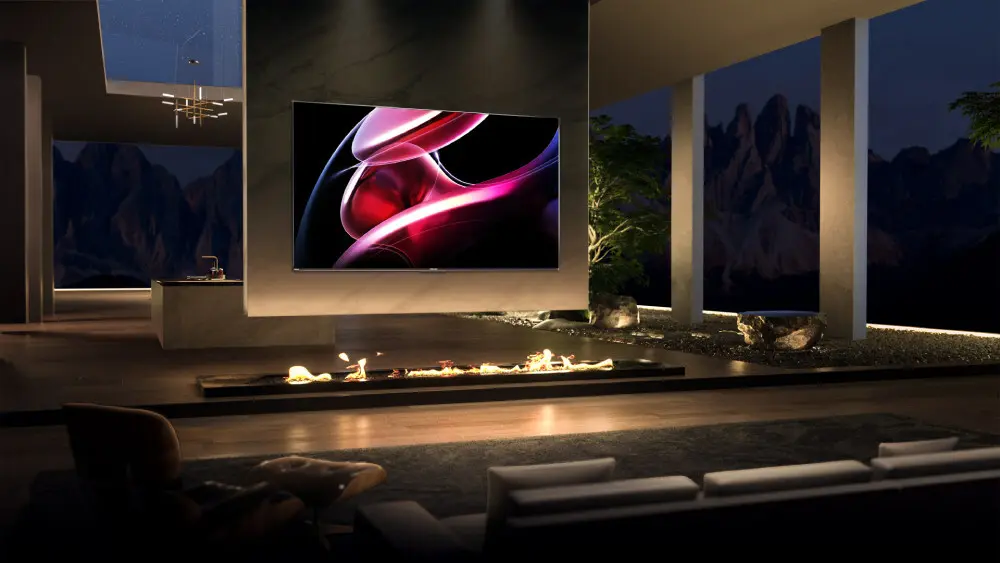 It's an announcement like no other, and a novel pitch. As a result, Hisense says it aims to address these consumer preferences with its upcoming ULED X and U8 TV models.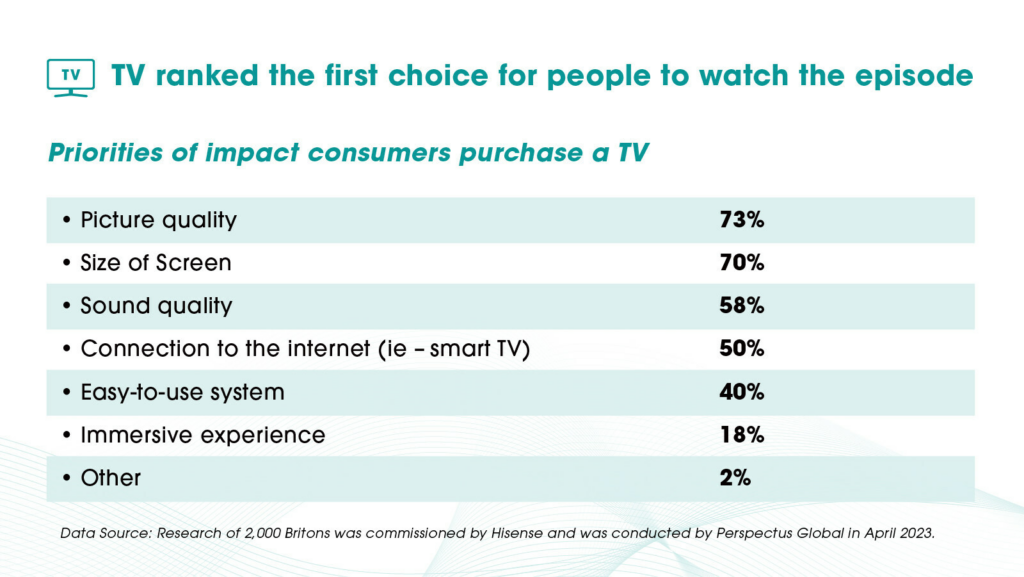 In the meantime, here is the company's recently announced 2023 line-up of TVs for the European market.
| | | |
| --- | --- | --- |
| Model | Display Type | Sizes Available |
| Hisense A85K | 4K OLED | 55″, 65″ |
| Hisense UXKQ | 4K LCD | 55″, 65″, 75″, 85″ |
| Hisense U8KQ | 4K LCD | 55″, 65″, 75″, 85″ |
| Hisense U7KQ | 4K LCD | 55″, 65″, 75″, 85″ |
| Hisense U6KQ | 4K LCD | 50″, 55″, 65″, 75″, 85″ |
| Hisense E7KQ Pro | 4K LCD | 55″, 65″, 75″ |
| Hisense E7KQ | 4K LCD | 43″, 50″, 55″, 65″ |
| Hisense A7KQ | 4K LCD | 43″, 50″, 55″, 65″ |
Source: Hisense