Assured Systems of the UK has new stainless steel PCap touch-enabled monitors in 21.5″ with either 700 or 1,500 cd/m² of output and priced at £829 ($1,149) and £899 ($1,249), respectively. The company has a range of stainless steel monitors that are designed for use in environments, such as food production or pharmaceutical applications where easy cleaning and corrosion resistance is needed.
The high brightness models have 10 point touch and 1920 x 1080 resolution and are IP65 certified. The website lists them both under the TPM-3321-1A1 model number, but a specification sheet gave a -2A1 suffix for the brighter version.
Analyst Comment
We tried to get more details from the company, but its website almost defeated us! (BR)

BenQ will show Smart Display Modules (SDM)-based display at ISE this year. The SDM architecture was launched by Intel at the beginning of 2017 and uses a credit card-sized processor. It will also havethe IL550 with is a large display with infrared touch and is said to have a lifetime of 50,000 hours. The PL554 is a new video wall display with a bezel width of 1.8mm and the company will also show the Google Jamboard in 55″. Also interactive are the RP750K and RP860K 75″ and 86″ touch monitors which have UltraHD resolution. There will be UltraHD projectors using BenQ's BlueCore technology, the LK970 (existing), LW890UST (new) and RP860K (new) models, which are UltraHD laser units. The new LU9915 can output up to 10,000 Ansi lumens and is rated for 24/7 operation.
(Giada will also show SDMs at ISE including a new SDM-7300U which is based on the Intel Core i5 7300U CPU with up to 32GB of DDR4 memory. It can support UltraHD.)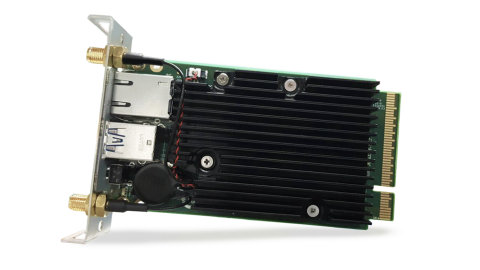 Intel's SDM is a credit card-sized module for adding processing to displays.
Chassis Plans of San Diego in the US has a new double 24″ Mil-Std 810G monitor. Each display has 1920 x 1200 resolution and video inputs include VGA, DVI Dual Link, HDMI, DVI-D and NTSC/PAL/SECAM video as well as Composite Video and S-Video. Output is 300 cd/m² and contrast is 1,000:1. Operation is supported up to 70ºC and down to -20ºC. The chassis is aluminium and hardware is stainless steel. There is an option of a special EMI coated version and both versions are fitted with optically bonded glass.
IADEA of Germany has the new XDS-2190 21.5″ smart monitors with 250 cd/m² of output and FullHD resolution. The monitors have integrated SoCs to be 'smart monitors' and run Android to support media playback, Wi-fi, and USB as well as ethernet. The monitor supports the firm's CMS. The storage is 8GB integrated and there is expansion via MicroSD. The display has a touch option.

Samsung has released new 16Gb DDR6 DRAM for graphics cards using 10nm class (well, Samsung said between 10 and 19!) technology with 18 Gbps pins speed and data transfer rate of 72 gigabytes per second. The company said pin speed is twice that of the GDDR5 memory. The new memory runs at 1.35, which helps power consumption to be 35% less than the previous generation and there is a 30% production manufacturing advantage. Samsung expects adoption in high end graphics for 8K video processing, AR, VR and AI.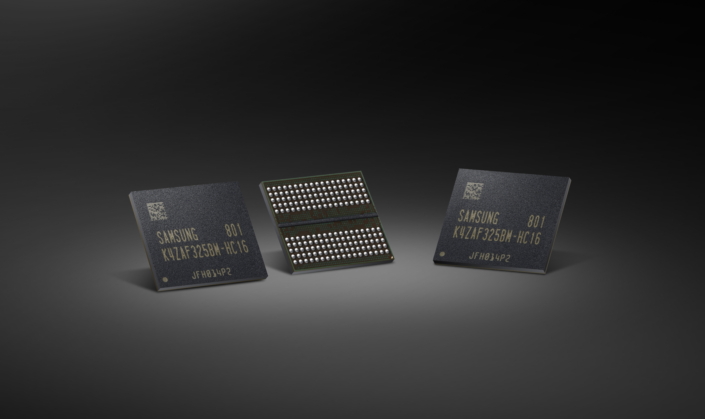 Sharp said that it would show its first 70″ UltraHD Big Pad interactive display at ISE. Features include the use of UV2A alignment to boost contrast and palm rejection, as well as a finer pen with a 2mm tip. In total there will be eight interactive displays including 40″ and 50″. There will be a preview of an 8K ecosystem from camera to display. We have not been completely convinced by the development by Sharp of Mini OPS, and in the US, the company is already offering 'instant rebates' on the PN-ZB01AO.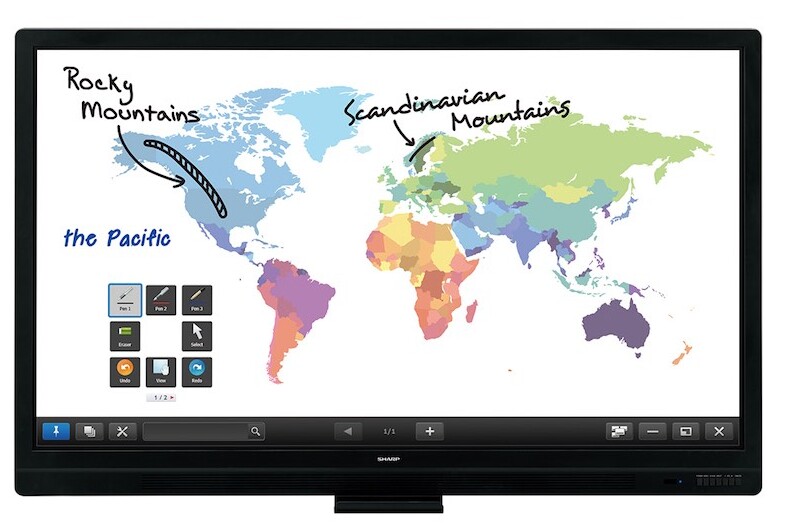 SmallHD has a new 703 Bolt Wireless Monitor, a daylight viewable 7″ wireless monitor, designed with Terradek to allow remote use. The monitor has 3,000 cd/m² of output through an optically bonded glass front panel making it usable on outdoor movie and TV sets. An extra wireless module can be added, via SDI to support dual screen monitoring. The wireless technology can support transmitters allowing use up to 3,000′ (900 metres) from the source. Resolution is FullHD from an IPS LCD with 100% Rec 709 support. Features include an SD card for captured images and LUTs as well as overlays and profile saving.
There is a video here. (There's an old saying about never letting the CEO narrate the advert – but clearly, SmallHD has not heard that one!). There is an SDI output as well as an SDI input but no HDMI.