Hatress was a new name for us as a supplier of LEDs from Yancheng, near Shanghai, although it has a marketing office, of course, in Shenzen. The company is just eight years old, but seems to have a more professional and more modern marketing image than many of the suppliers from that region. It has focused on China in the past, although it has supplied internationally. The company is now aiming to develop its overseas sales, but has no EU offices, yet. It is looking for partners in the region to develop its business.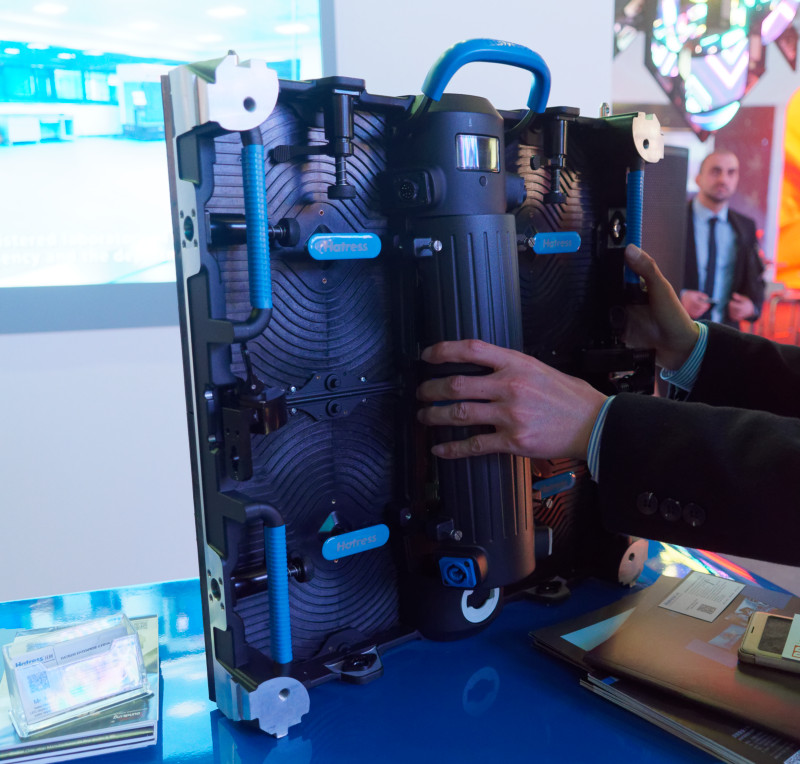 The Hatress rental cabinet has a 'no screwdriver' PSU replacement system. Image:Meko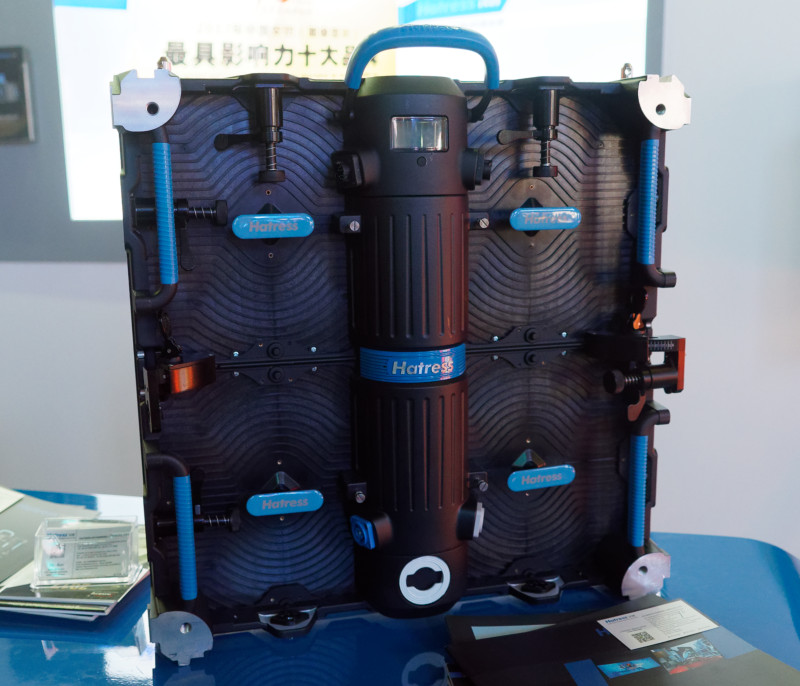 At the show, the company was highlighting a new system that it has designed which is available in 2.5mm/2.9mm/3.9mm and 4.8mm pitch in 500mm x 500mm cabinets. The rental cabinet has quite a clean design and have a 'no screwdriver' power supply that can easily be detached and replaced in the event of a failure. The brightness range for these indoor units is 800 cd/m² to 2,000 cd/m².
As well as rental products, Hatress has a 16:9 aspect ratio fixed installation cabinet design that has a 'no cable' connection system. After the cabinets are assembled, the connector can be operated using a turnscrew (see photo). Of course, as any electronics engineer knows, connectors are always a potential point of failure and so the design also has cable connectors so that the mechanical connector can be bypassed in the case of a connection fault. The cabinets are available in 1.0mm/1.2mm/1.5mm and 1.8mm and the units at the show were 1.5mm. They are recommended for brightness from 200 to 800 cd/m².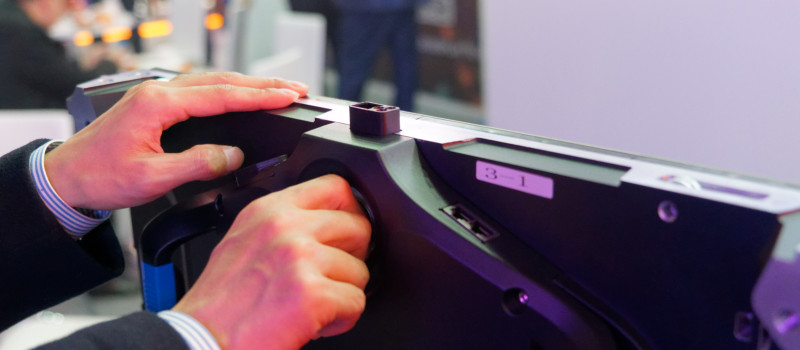 The Hatress fixed cabinet has a mechanical connector to eliminate cables. Image:Meko