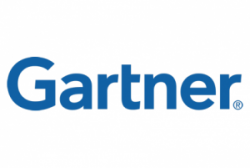 IT spending on devices in EMEA is projected to total $167.6 billion by the end of 2017, growing 4% to $174.2 billion in 2018, according to the latest forecast by Gartner, Inc.
In 2017, all categories of IT spending in EMEA underperformed global averages. Currency effects played a big part in the weakness in 2017, and will also contribute to the strength forecast in 2018.
Gartner analysts are discussing the underlying trends that are driving IT spending patterns this week during the Gartner Symposium/ITxpo in Barcelona. John-David Lovelock, research vice president at Gartner, said:
"The UK has EMEA's largest IT market and its decline of 3.1% in 2017 impacts the forecast heavily. Weak Sterling and political uncertainty since Brexit are reducing UK IT spending in 2017, while other major IT markets in EMEA grew steadily".
Another significant currency effect is the rapid appreciation of the Euro against the US Dollar—it provides an incentive for Eurozone countries to defer IT spending to 2018 where possible, in anticipation of even lower prices in US Dollars.
Enterprise spending on devices is predicted to continue falling behind in 2018, growing at 2% or lower, thus failing to recoup the losses of 2017.