Creation Today, a ministry of God Quest, Inc., has adopted Stream TV Networks' Ultra-D Glasses-Free 3D technology to promote the release of Genesis: Paradise Lost.
The feature documentary, playing November 13 and 16 as a two-day special event on more than 1,200 screens, brings the first book of the Bible to life for viewers nationwide using cutting-edge cinematography, proven science and biblical accuracy. The Fathom event will be available in RealD 3D at select locations.
Creation Today's film is being promoted at the Ark Encounter attraction in Williamstown, KY using advanced display technology from Stream TV, developer of the Ultra-D solution. Visitors have the opportunity to see a sneak peek of the Genesis movie in the world's best Glasses-Free 3D.
"After extensive research, we believe Stream TV's Glasses-Free 3D technology is the best in the marketplace. They are an ideal partner for us in promoting an unrivaled visitor experience," said Eric Hovind, President of Creation Today. "This is the most impressive technology we have installed to date."
"We are extremely pleased to work with Creation Today to create a unique and compelling experience at the Ark Encounter," said Mathu Rajan, CEO of Stream TV. "Viewer response has been fantastic, which is exactly what we want for all our partners."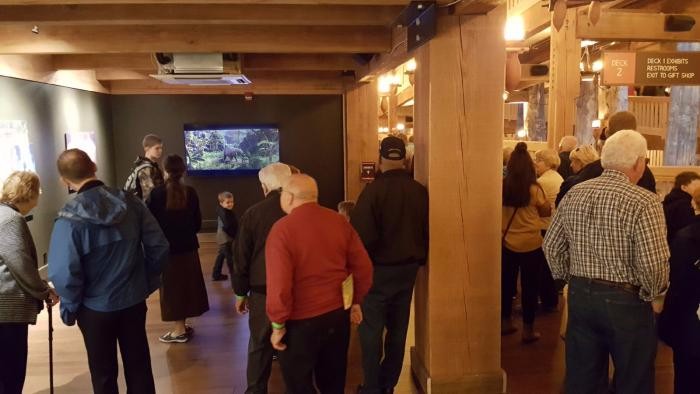 The Ark Encounter boasts the largest timber frame structure in the world. At 510 feet long, 51 feet high, and 85 feet wide, the Noah's Ark replica contains three decks of world-class exhibits. Located at 1 Ark Encounter Drive, Williamstown, KY41097, the Ark Encounter is open to the public Monday through Saturday from 9am – 7pm and Sunday from Noon – 7pm.
The Genesis film also features an exclusive panel discussion with leaders from both the science and faith communities. Tickets can be purchased at participating theater box offices or online at https://genesismovie.com.
ABOUT

CREATION TODAY



As a leading, international Christian-apologetics ministry desiring to spread the Gospel of Jesus Christ to the entire world, Creation Today is committed to excellence, producing some of the most requested resources available on creation, apologetics, and evangelism. www.creationtoday.org
ABOUT STREAM TV NETWORKS, INC
Stream TV is a Philadelphia-based technology company. Its breakthrough Ultra-D technology is the only proprietary glasses-free 3D solution that delivers both a stunning visual display as well content conversion from any 2D or 3D source.