The Sentry Tower is a 55-inch freestanding touch screen display designed to serve as a digital receptionist, advanced digital communications platform, and digital visitor check-in system. The product is suitable for installation in locations with high occupancy or visitor footfall, such as commercial spaces, hospitality, retail environments, residential, and healthcare facilities.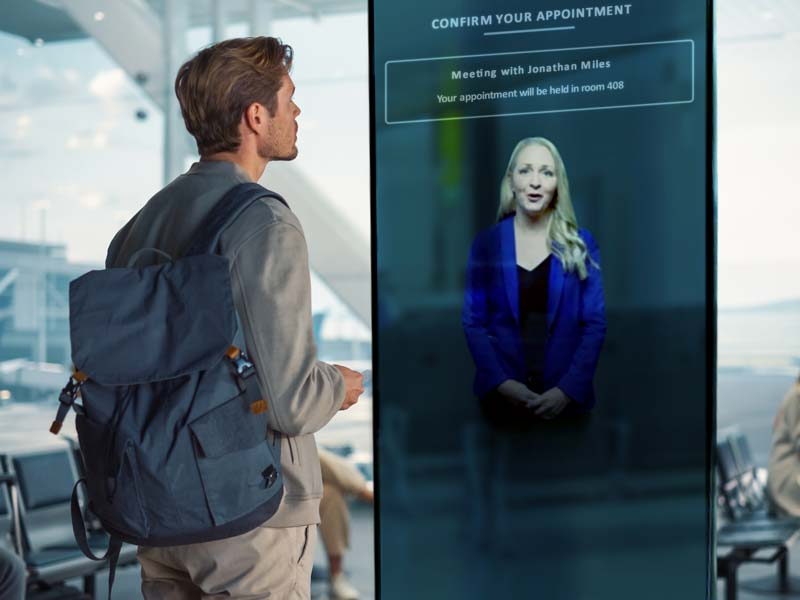 The digital receptionist feature of the Sentry Tower offers remote assistance and updates for users, streamlining the flow around the workplace. This enables businesses to operate with fewer full-time receptionists across multiple locations. In comparison to a 24/7 front office team of four, the Sentry Tower can reduce operating costs by up to 47%.
As a business scales, the cost savings provided by the Sentry Tower will also scale. The system enables a single individual to manage multiple lobbies across different floors or buildings. The payback period for the investment can be as short as 90 days.
The Sentry Tower also serves as an interactive digital signage platform for displaying both internal and external communications. Customizable content includes corporate updates, work events, social activities, brand loyalty programs, news, weather, and transport updates. Organizations with effective internal communications have been shown to outperform their counterparts, and companies with an engaged workforce tend to be more profitable.
The content displayed on the Sentry Tower can be controlled remotely through cloud-based digital signage software, allowing for 24/7 content updates and scheduling. This ensures that events, building information, and communications remain current and relevant across an entire portfolio of buildings.